This collection of Bible theme calendar numbers is perfect for your homeschool or Sunday School classroom. Each month you'll have a colorful set of numbers that will fit right in with some of the stories you might be teaching from. While each set includes a label, you can decided to mix and match which set you want to use each month. Number squares are 2.5 inches and should fit a standard size calendar pocket chart or table top pocket chart.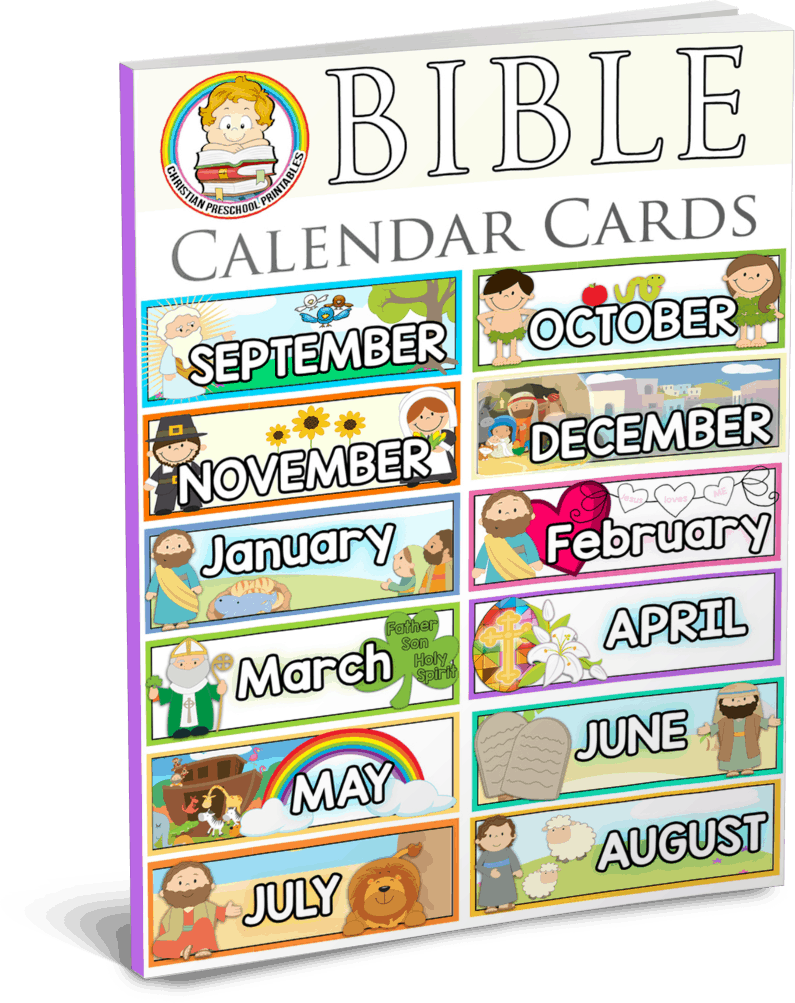 Bible Calendar Card Pack
September: Creation

October: Adam & Eve

November: Thank you God

December: Christmas Story

January: Miracles of Jesus

February: Jesus Loves Me

March: Shamrock Trinity

April: Easter Crosses

May: Noah's Ark

June: Commandments

July: Daniel in the Lion's Den

August: David's Sheep
Not ready to subscribe? Individual files available below: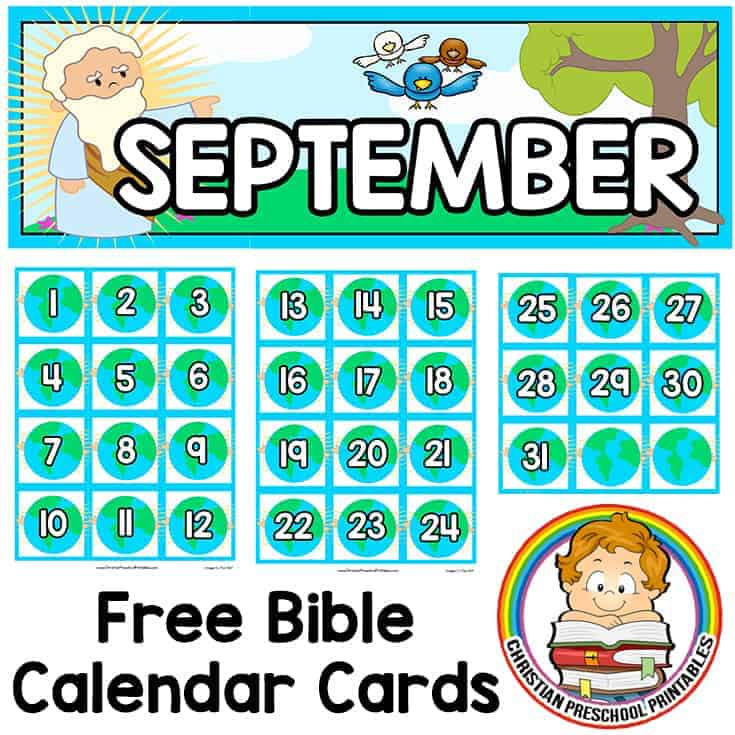 Start off your school year with this free set of Creation Calendar Numbers.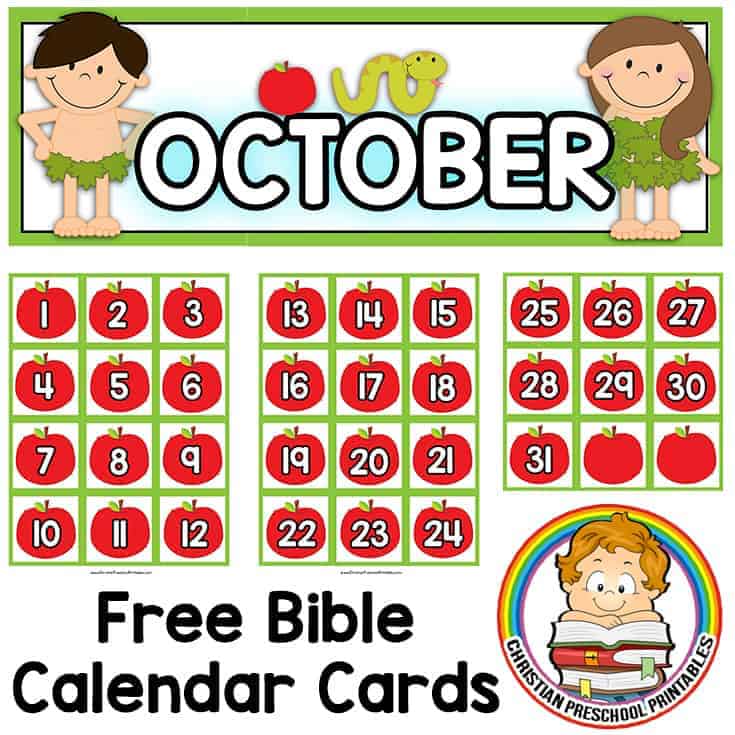 A special set of Bible calendar numbers for September. This set features Adam and Eve and the apple.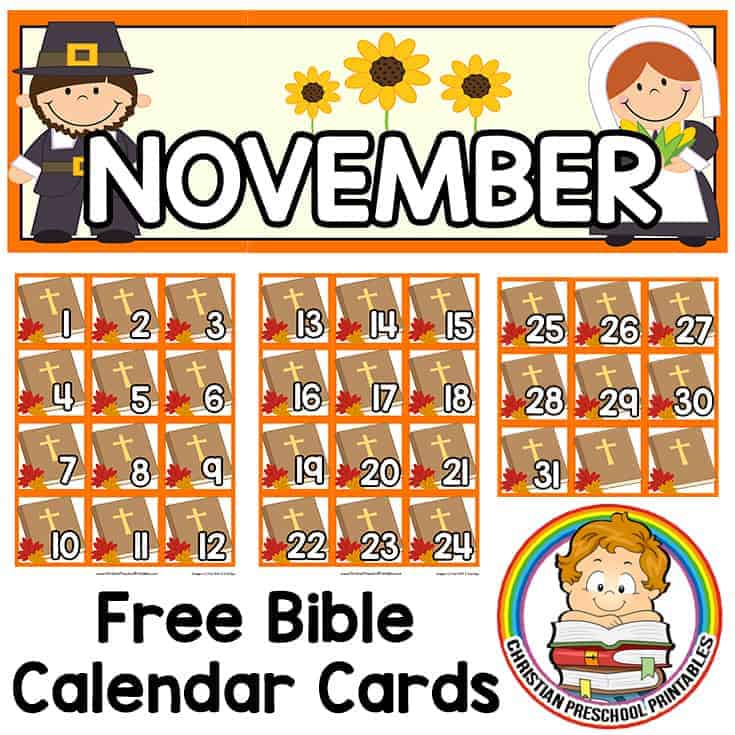 Our November Bible theme is being thankful. Thankful for God's provision and thankful for his Word to guide us. This month features a n adorable Bible theme.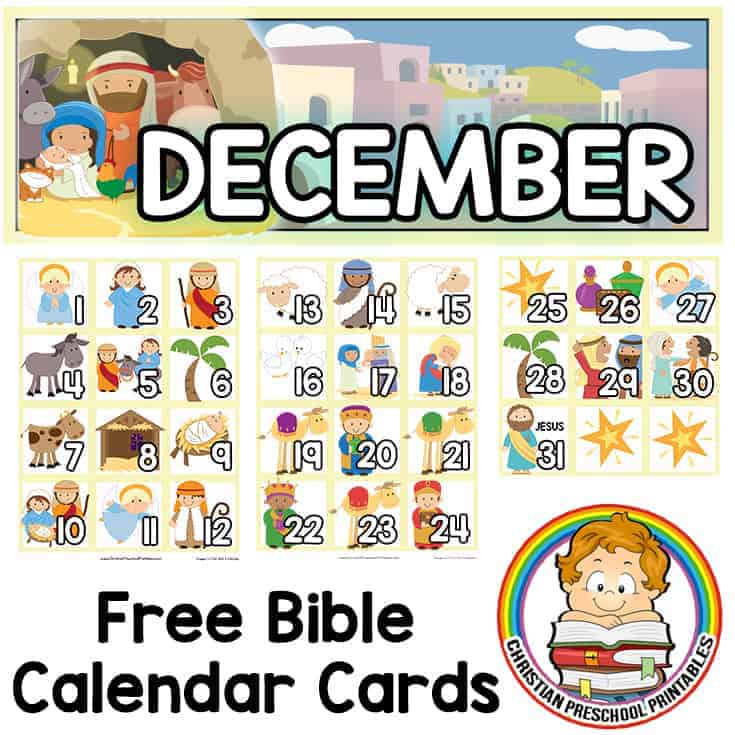 A free set of Nativity Story Advent Cards that fit your Calendar Pocket Chart! Children love to follow along the Christmas story from Mary's Good News through the birth of Jesus.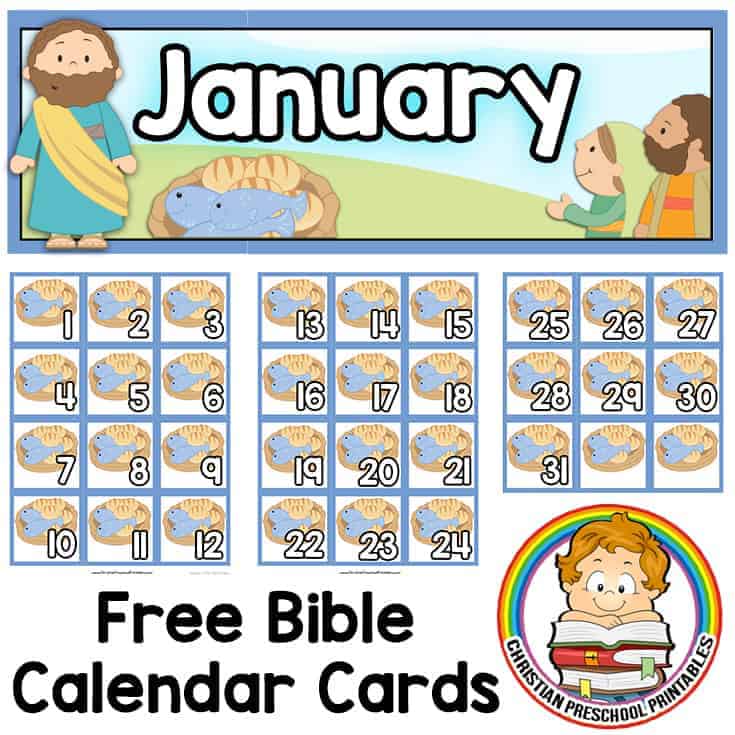 A set of Calendar cards you can use when teaching about the Miracles of Jesus.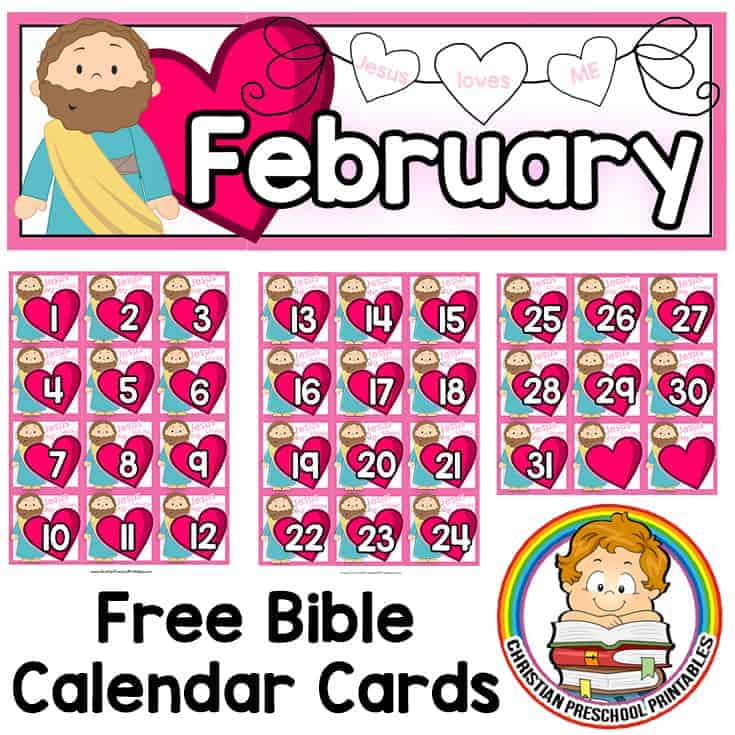 A set of free printable calendar cards with a Jesus Loves Me theme for February! This is a beautiful set you can use in your homeschool or Sunday School Classroom.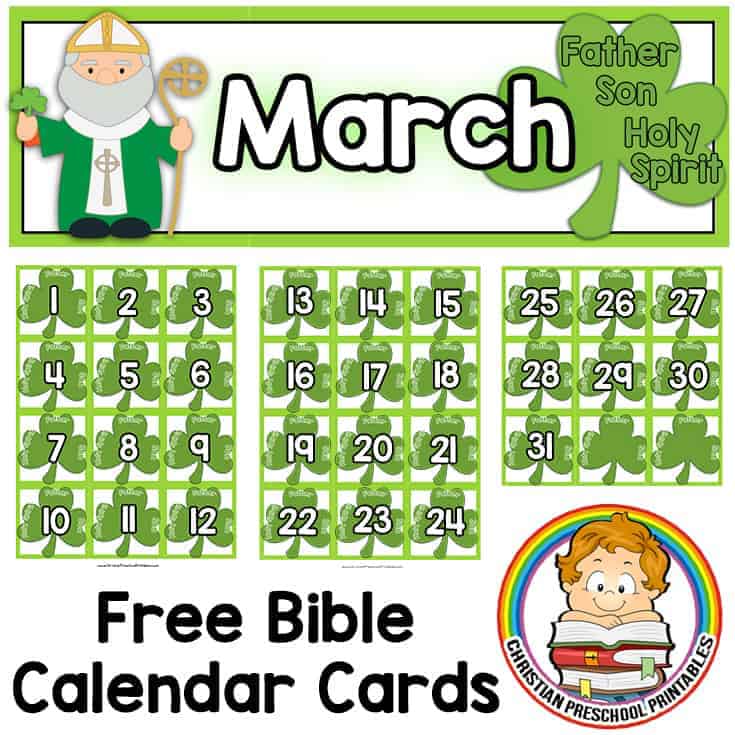 A free set of printable trinity shamrocks for St. Patrick's Day! Use this free bible calendar card set in March.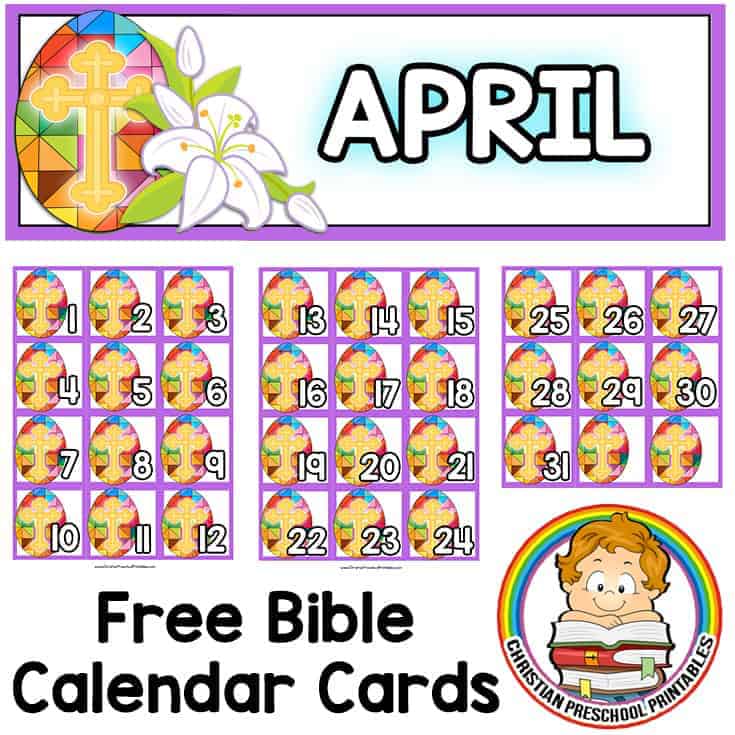 Easter Crosses for April! This free printable set of Calendar cards is great for your children's ministry or Sunday School Classroom.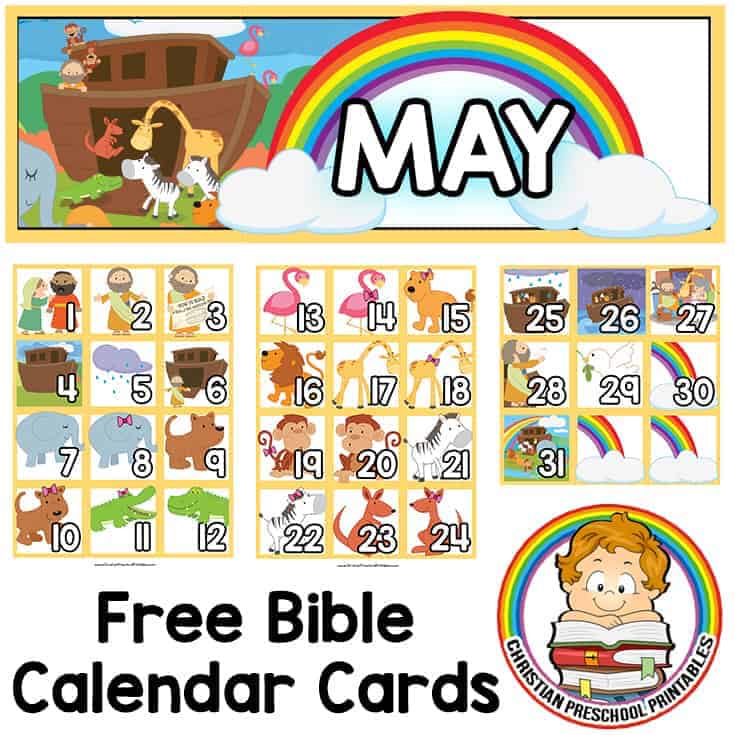 An adorable way to retell Noah's Ark, this free printable Bible calendar set is great for the month of May!
Moses and the Ten Commandments is a great theme for your June Calendar. Each card features a picture of the ten commandments and it would be a great time to review them each morning.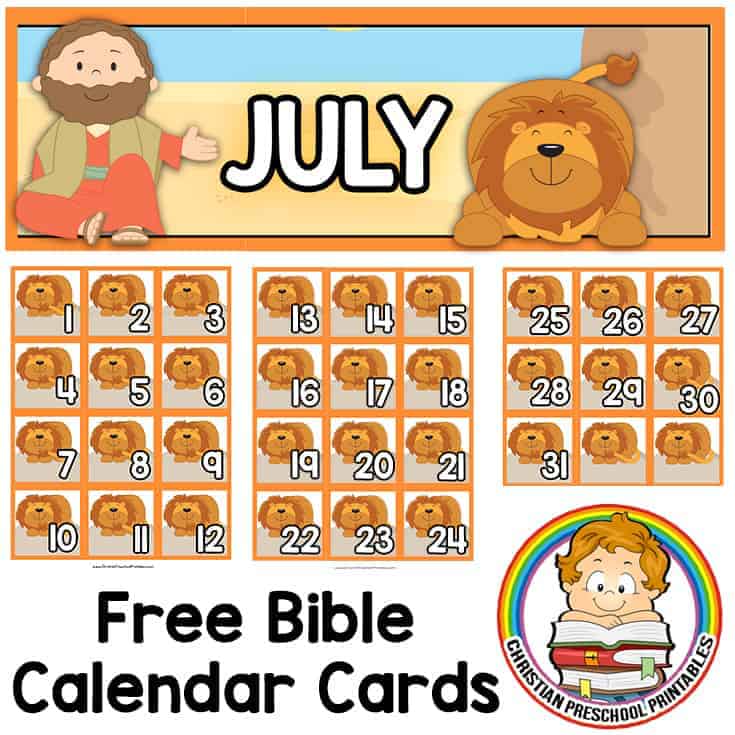 A set of printable calendar cards featuring Daniel in the Lions Den. Use this set when you teach on faith, prayer and following God no matter what.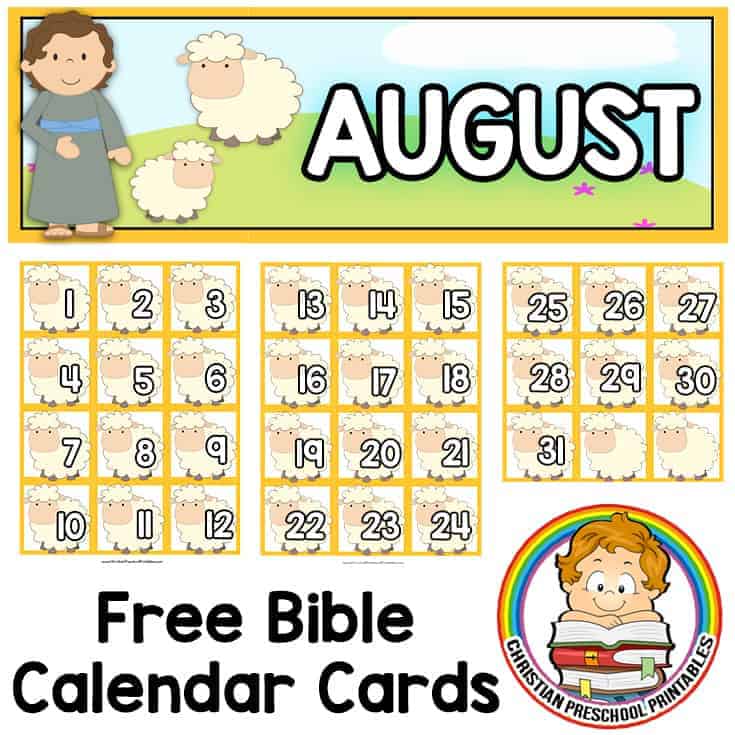 This free set of Bible Calendar Cards features David looking after his sheep. Children love to learn that God is our shepherd, and this set works great with many different Bible themes.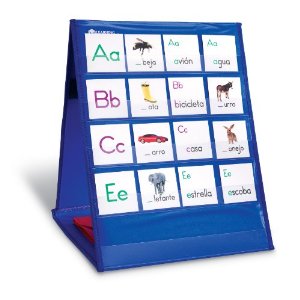 Tabletop Pocket Chart Card Set. Students can match cards to show time or make change. For use with our Tabletop Pocket Chart LNRLER2523 (sold separately).

Students match cards to show time.

For use with Tabletop Pocket Chart (LRN-LER2523), sold separately.

Includes enough activities for individual or small group practice.

Cards can also be used with standard pocket charts.