Bible coloring pages are always a great addition to your bible lessons. Children love to color and decorate their own sheets, and we've compiled some great thematic bible stories. After overwhelming response, we've started up a K-5 website and where to buy cvv and most of our bible coloring sheets are being moved there. Listed below you'll find direct links to each of the categories of our bible coloring sheets.
Easter Bible Coloring Pages
A set of easy color Easter Pages for children. One page features the cross with a heart, sunrise and , "He is Risen." And the other shows the three crosses on Calvary with, "Happy Easter."
Jelly Bean Prayer Write & Color Book
A special booklet for children to color and write their way through the salvation message. This color book is great for Easter or anytime you want to share a treat with your children.
Thanksgiving Bible Coloring Pages
A collection of Thanksgiving themed Bible coloring pages for children. Children can learn what it means to be thankful with these easy color pages.
Christmas Bible Coloring Pages
A collection of free Christian Christmas Coloring Pages for little hands. These pages are just right for children to color their way through the Christmas Story.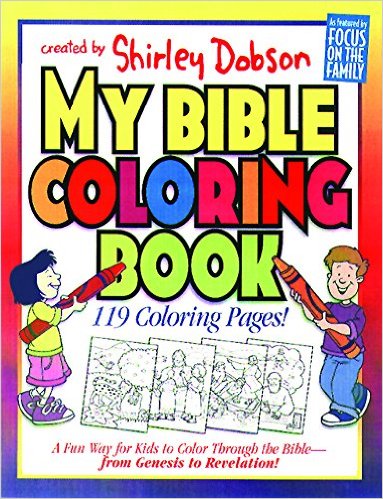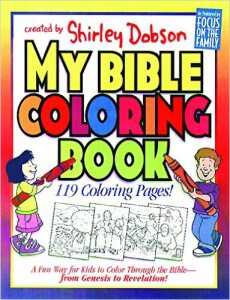 My Bible Coloring Book by Shirley Dobson
With 119 coloring pictures, My Bible Coloring Book takes the coloring book to a new level. It teaches children essential Bible stories as they color! This coloring book covers all the main stories of the Bible, and each picture has a scripture reference. My Bible Coloring Book also contains a letter from Shirley Dobson describing the joy of taking children through the Bible, helping them to discover God's Word

Bible ABC Curriculum Notebook:
Letter of the Week Simplified! Over 600 pages of downloadable resources for teaching children the Alphabet one week at a time. For each letter of the alphabet you'll receive 24 pages of Bible activities, worksheets, charts, coloring pages, math explorations and more. Designed to keep the prep work to a minimum, our Bible ABC Curriculum Notebook can be spread over 26 weeks. View the sample pages above for a detailed course outline and a suggested 4 day schedule.
Sample Week
---
[huge_it_slider id='1']
.
.