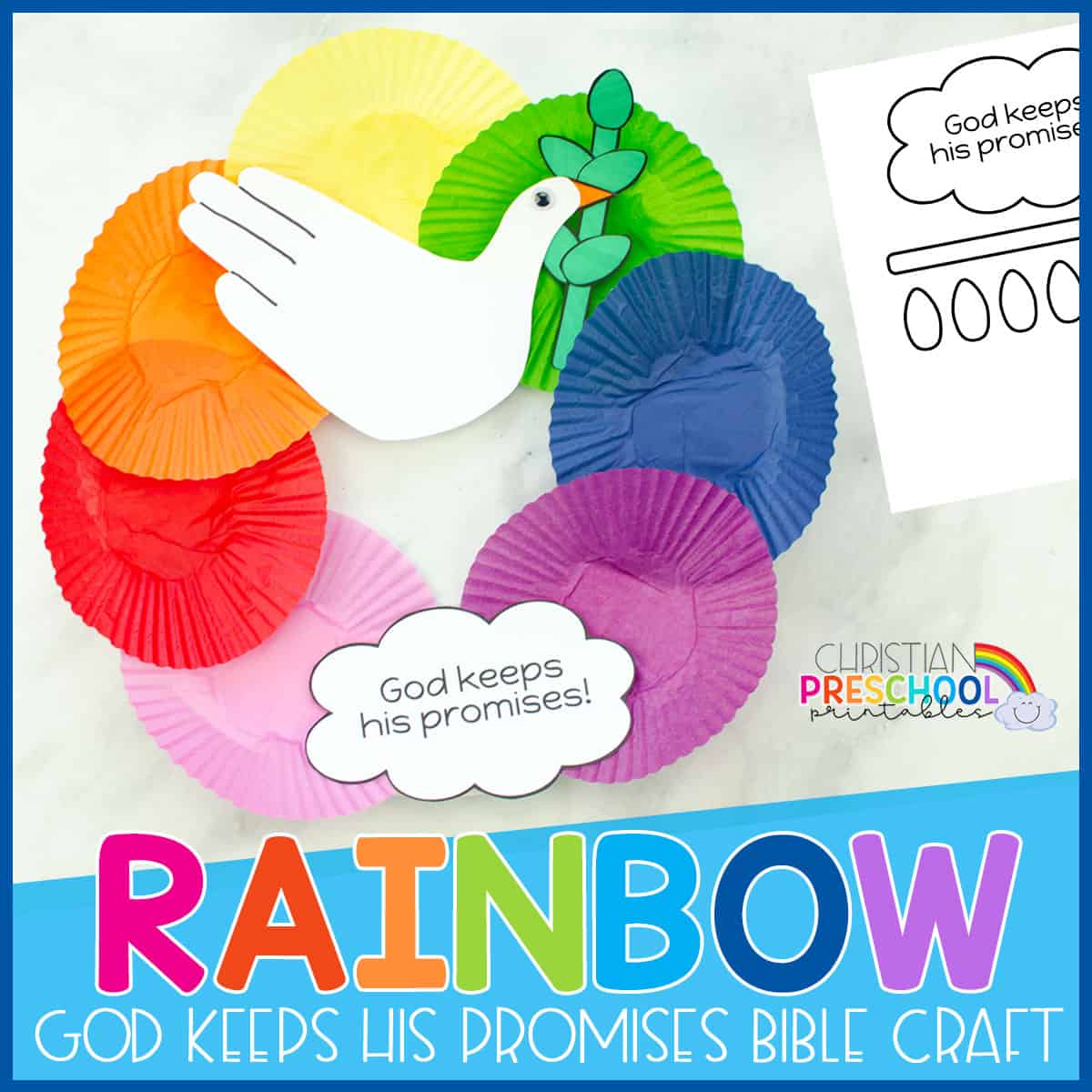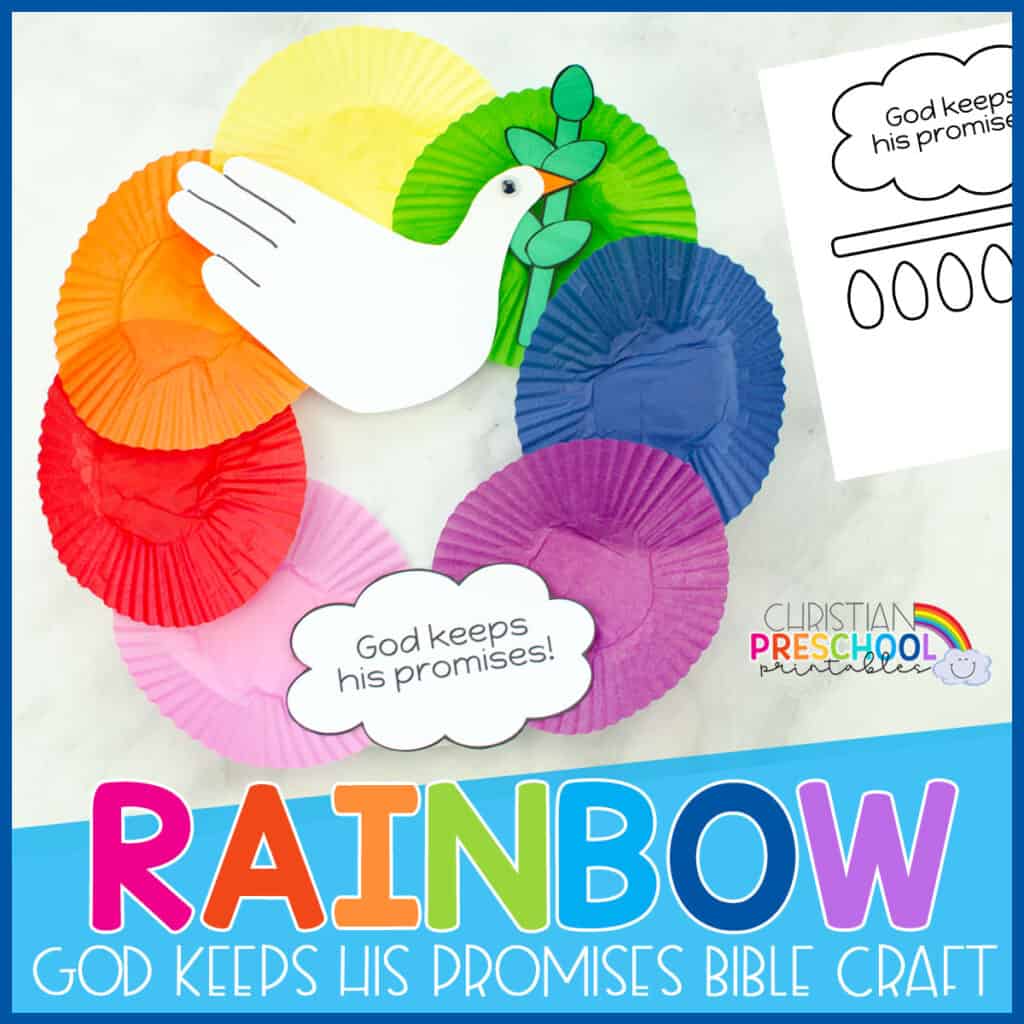 [adthrive-in-post-video-player video-id="tD2TM67D" upload-date="2020-05-04T13:00:00.000Z" name="Noah's Ark Tissue Paper Bible Craft" description="Try this Coloful Noah's Ark Bible Craft Today!" player-type="default" override-embed="default"]
Need some crafty bible ideas to give your kids an education on God's wonderful promises? We've got one that's perfect for the occasion — this rainbow craft is easy to create with step by step instructions, instructional video, and close up images to help you succeed in putting together this fun bible craft!
And, of course, we always keep a mom's budget in mind with materials cheap to buy and easy to find. So, go grab these staple items in your home and get going — teach your child all about God's Promises with this creative bible craft! Plus, compliment your Noah's Ark Bible Craft with God's Rainbow book on Amazon.
Rainbow Craft Step by Step Tutorial
Rainbow Crafts Materials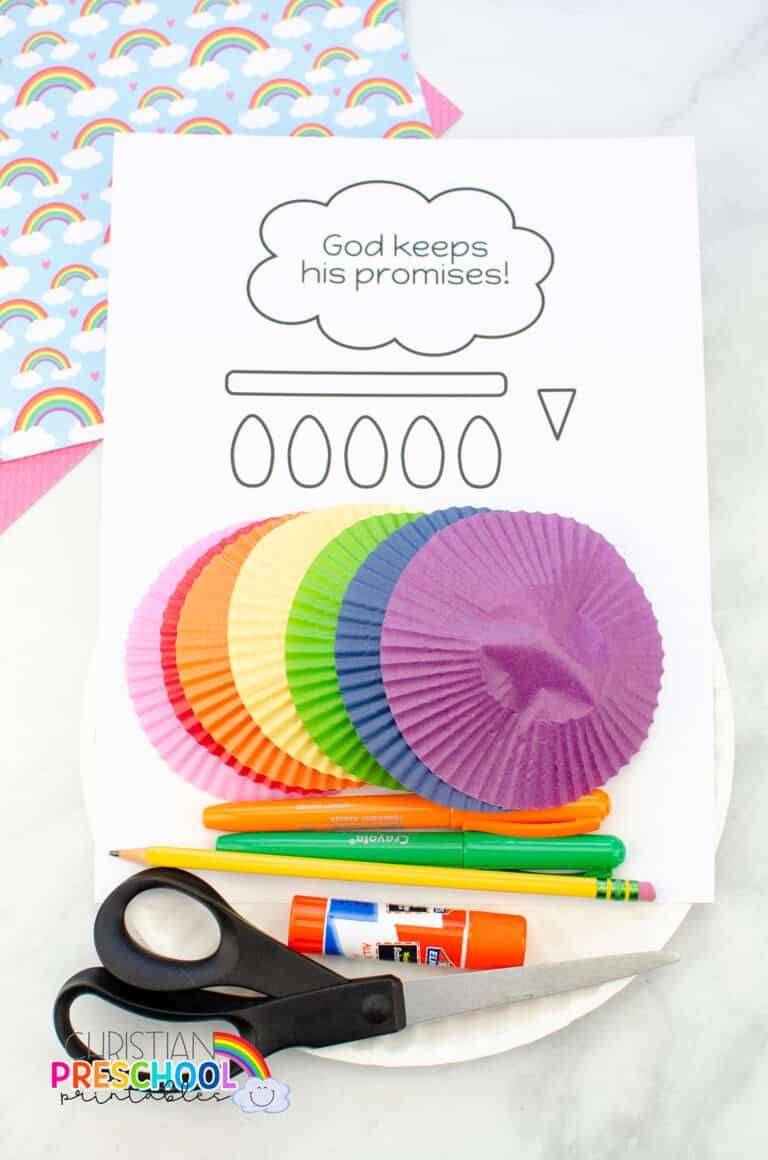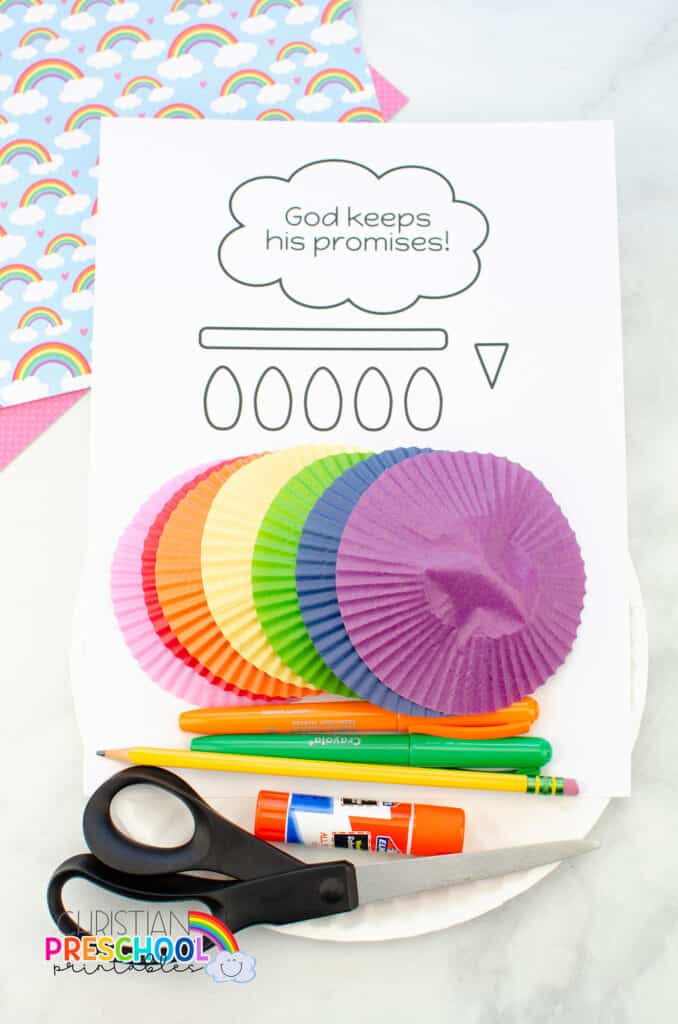 White cardstock
Cupcake liners, one in every color of the rainbow
Paper plate
Markers: black, orange and green
Pencil
Scissors
Glue stick
Google eye
Rainbow Bible Craft Instructions
1. First fold the paper plate in half and cut the center out to make a wreath form.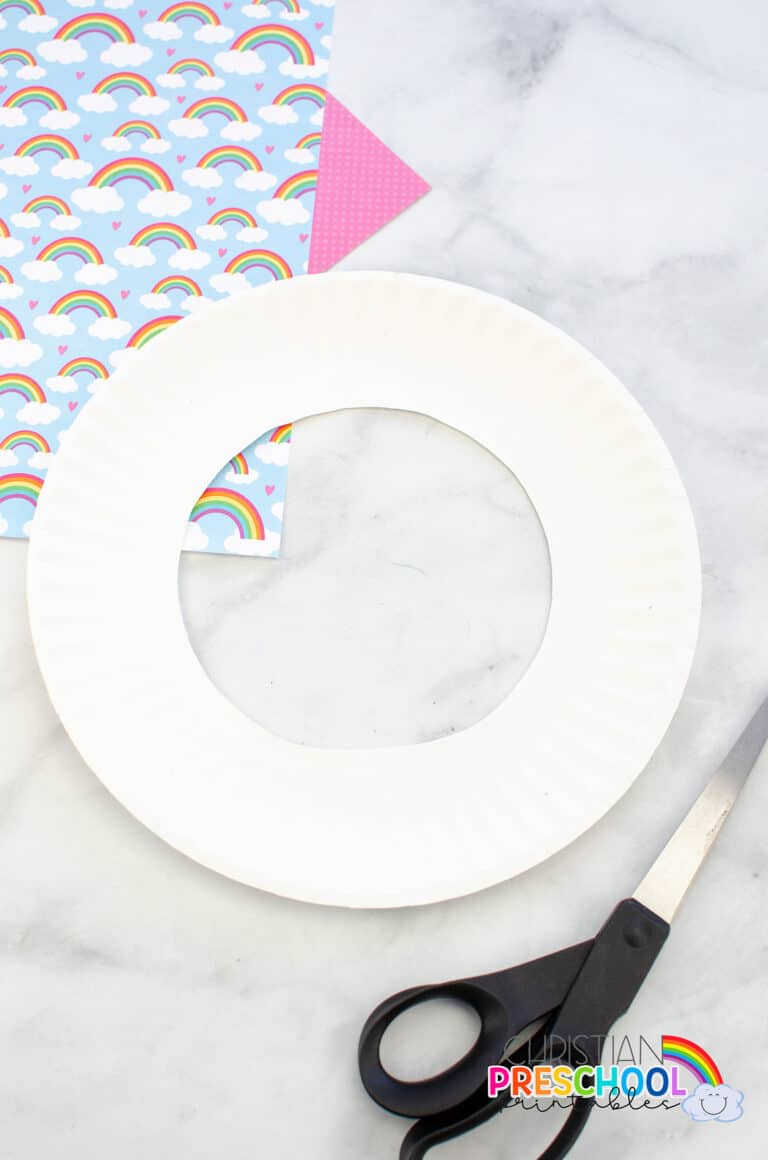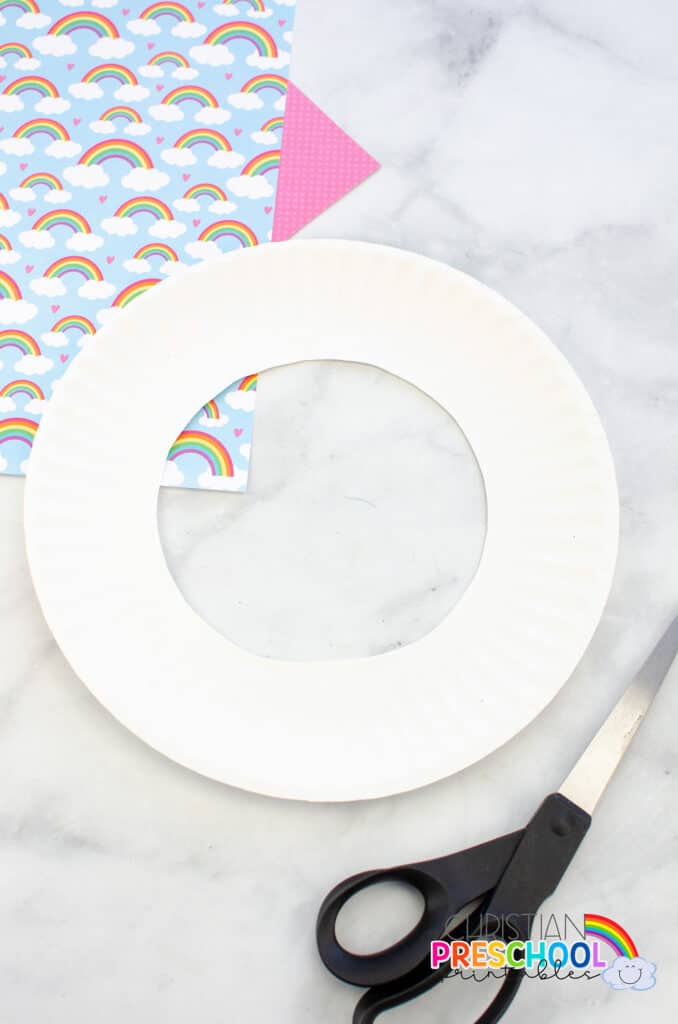 2. Next flatten all the cupcake liners.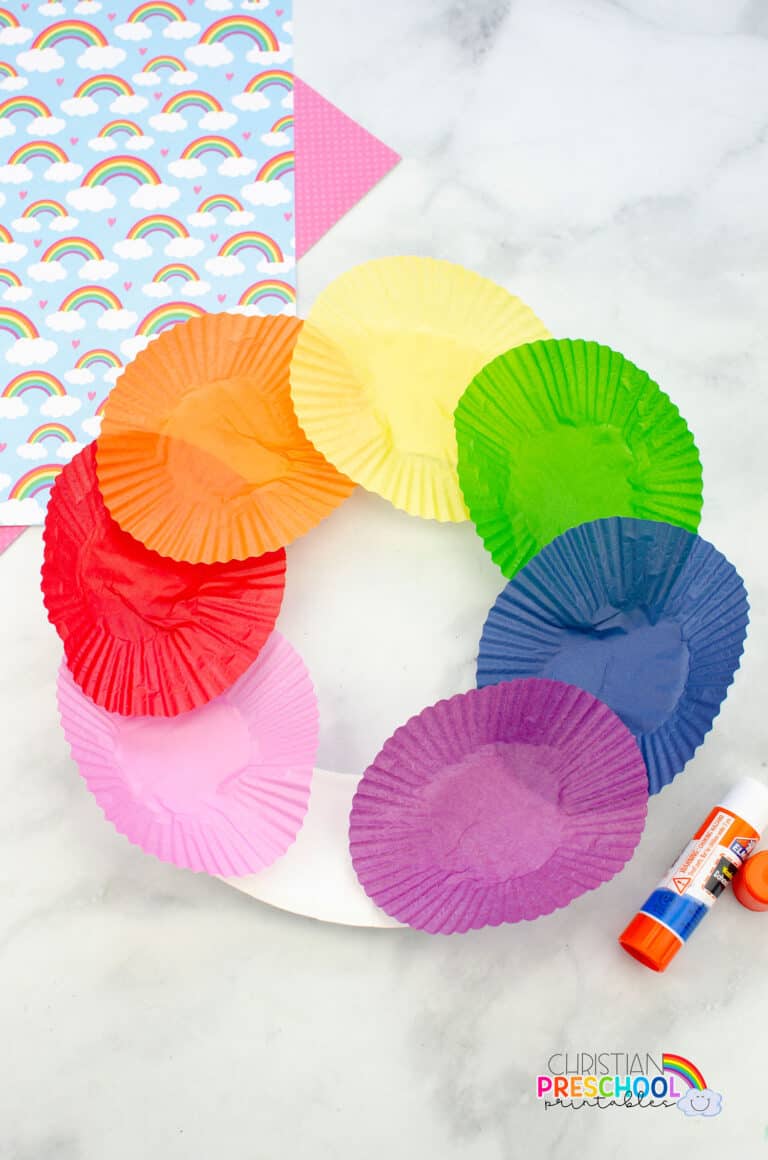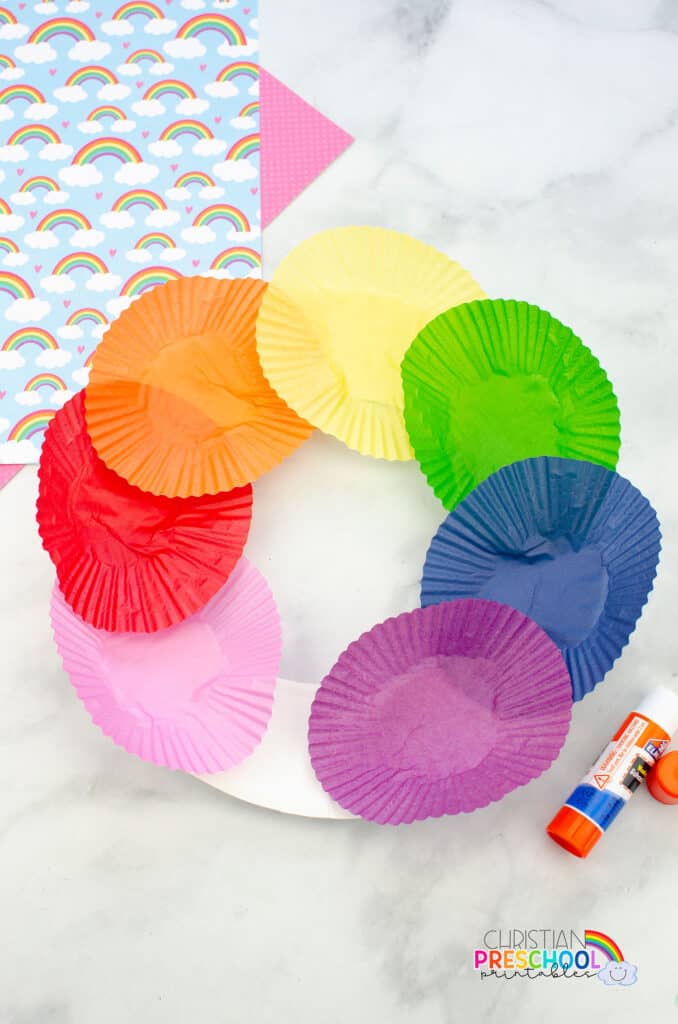 3. Glue the cupcake liners in rainbow order to the paper plate, leaving a little open area at the bottom.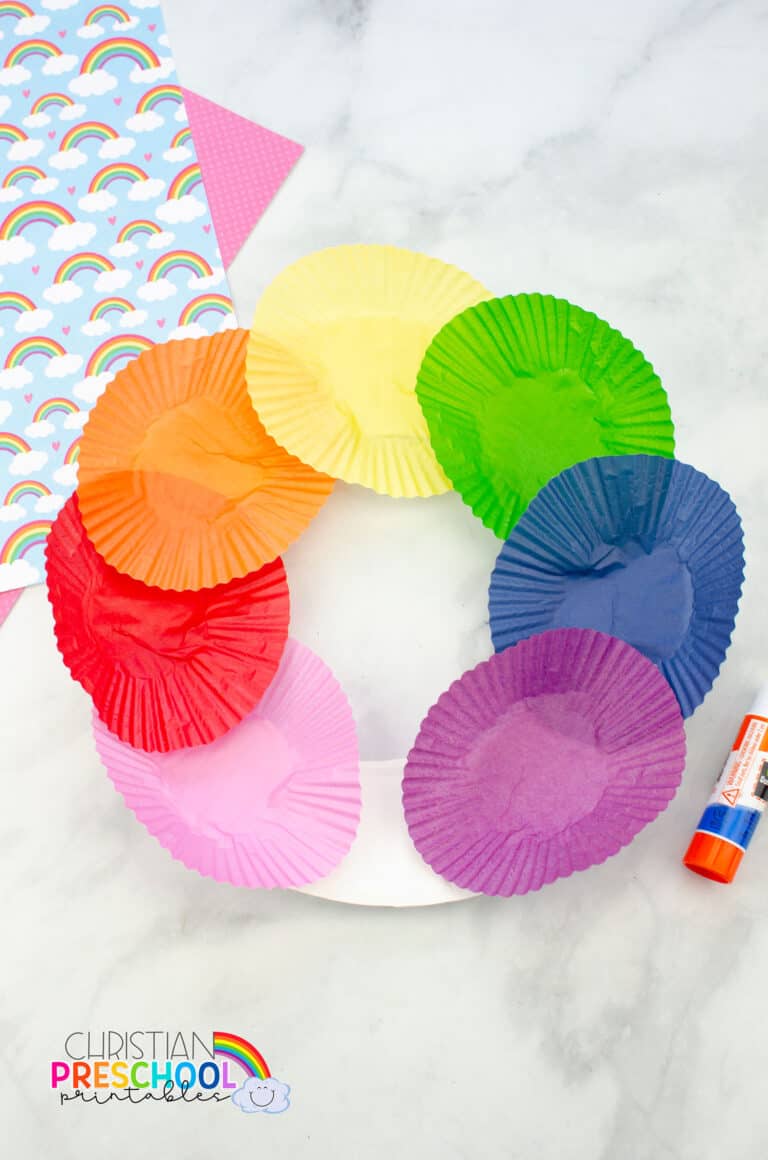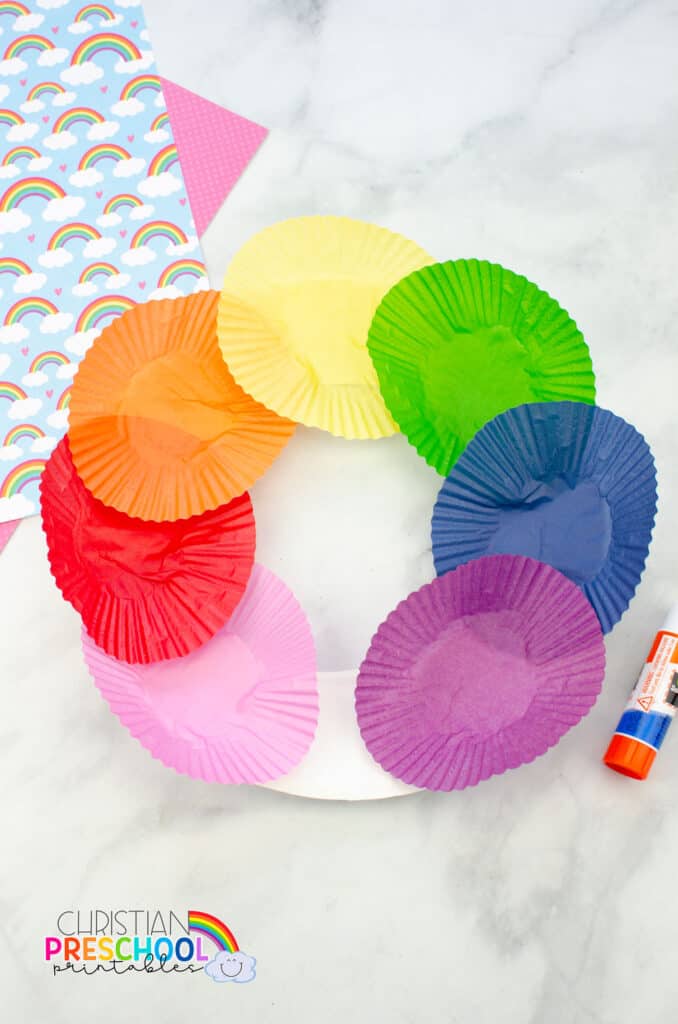 4. Now print the template on white cardstock. Color the olive branch pieces and the triangle beak.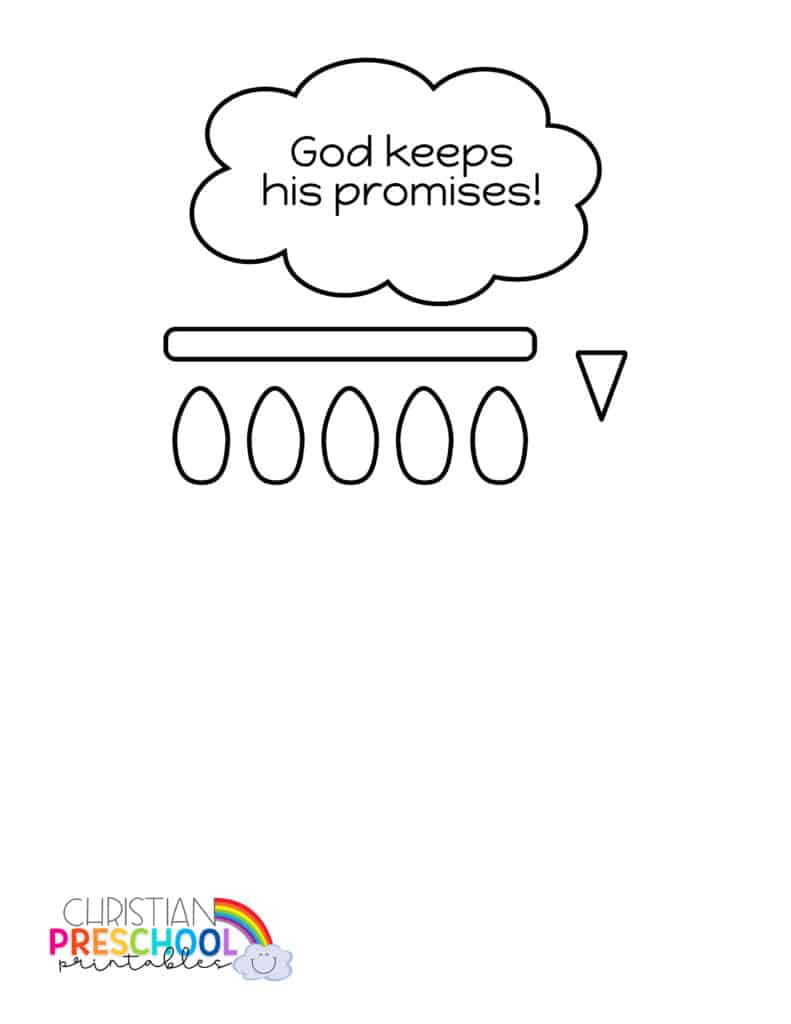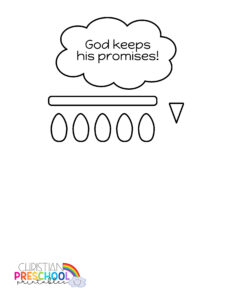 5. Then trace the child's hand on the bottom section as shown to create a dove.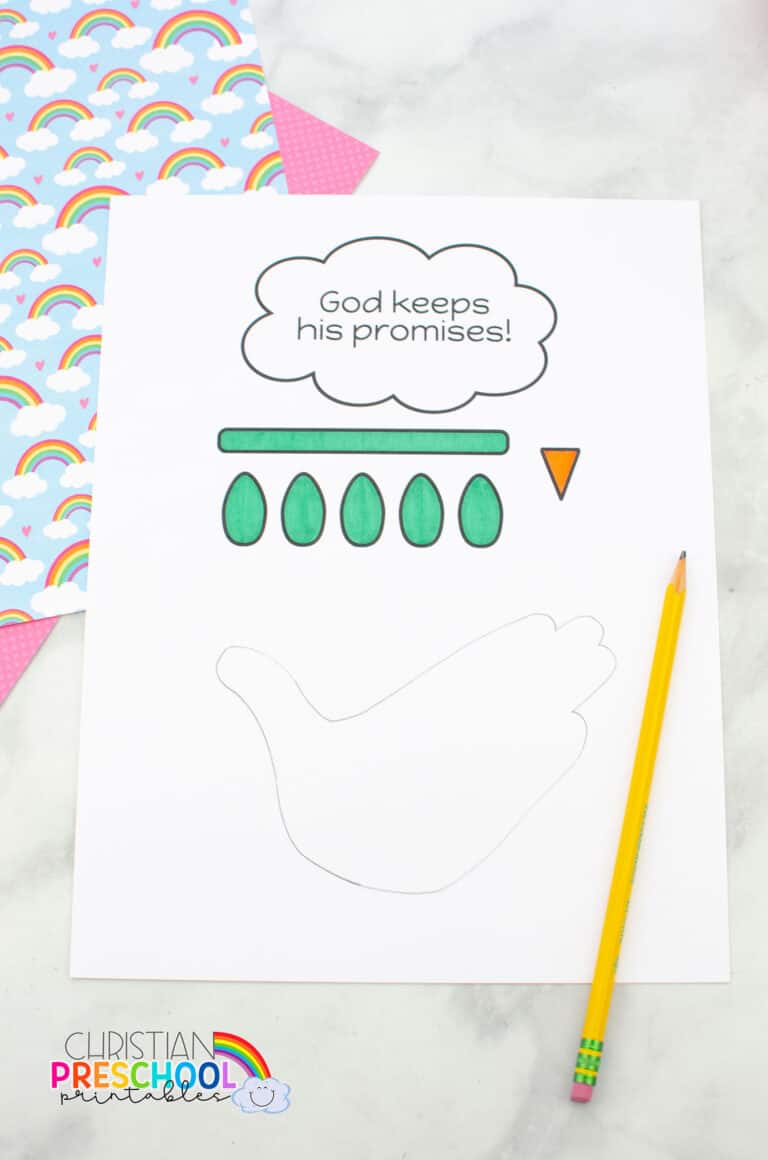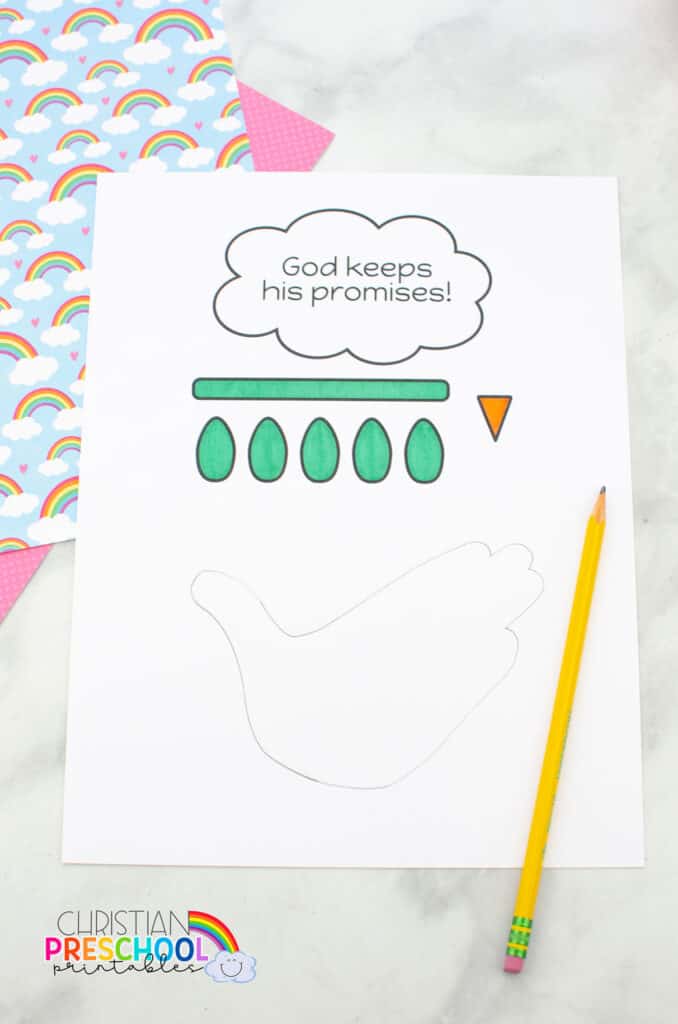 6. Cut out all the template pieces and the hand traced dove.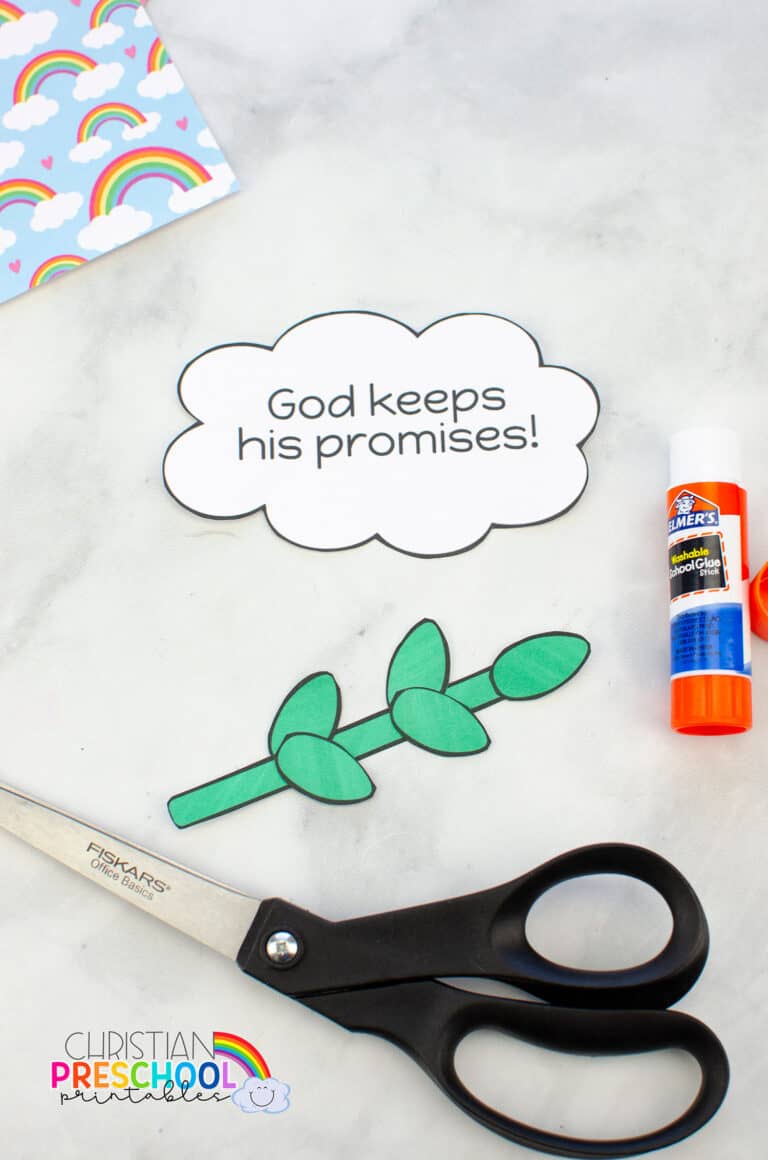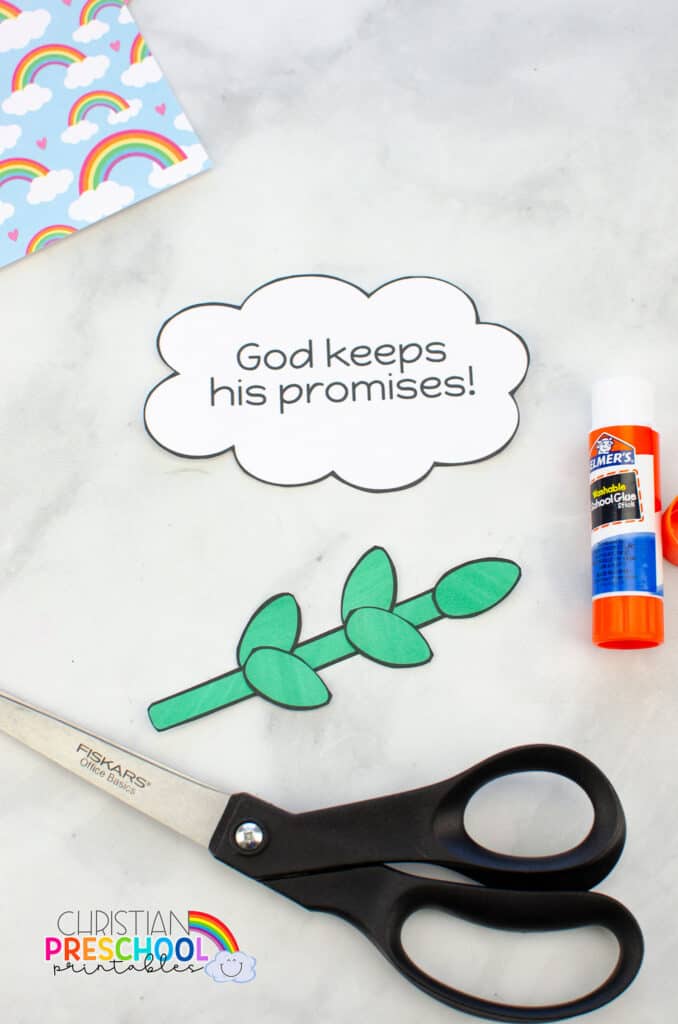 7. Glue the oval leaves to the rectangle stick to create an olive branch.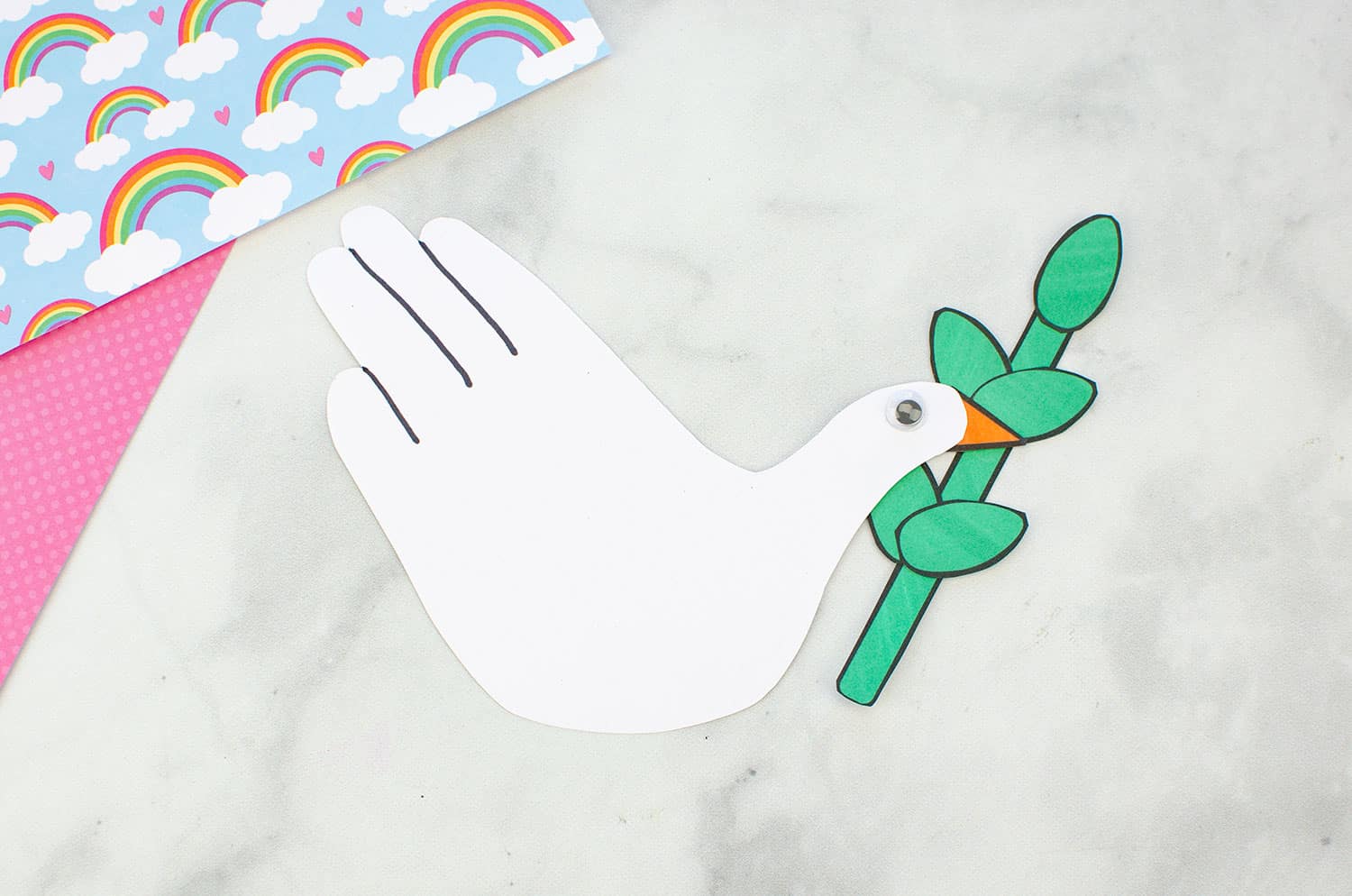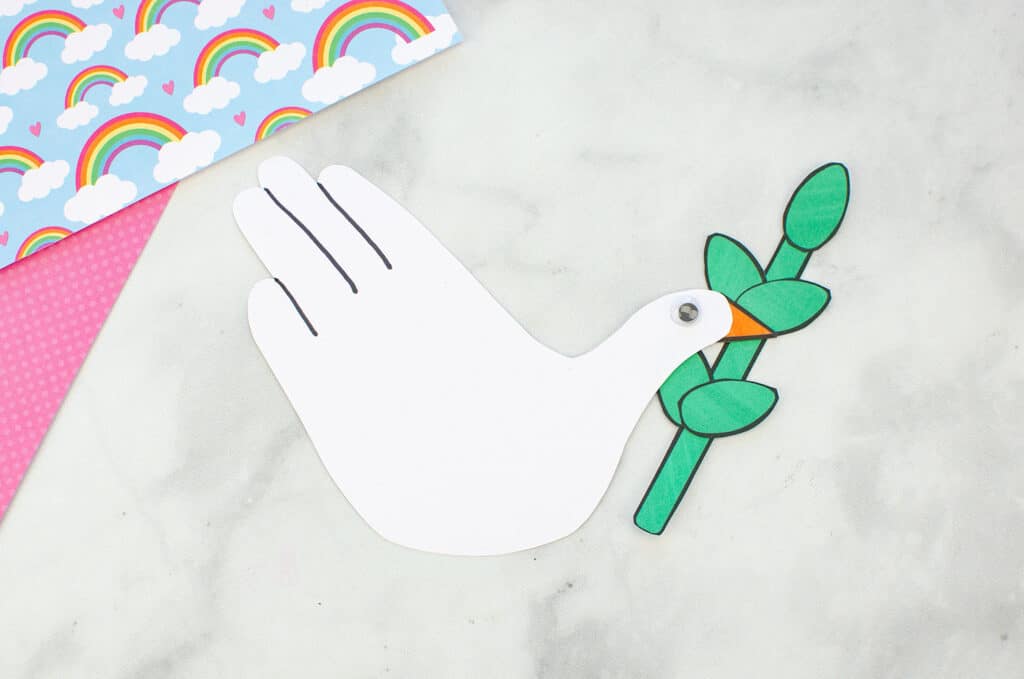 8. Now take the white hand trace dove and outline the fingers with the black marker to create the look of feathers. Pop on the google eye. Then glue on the orange triangle beak and the olive branch.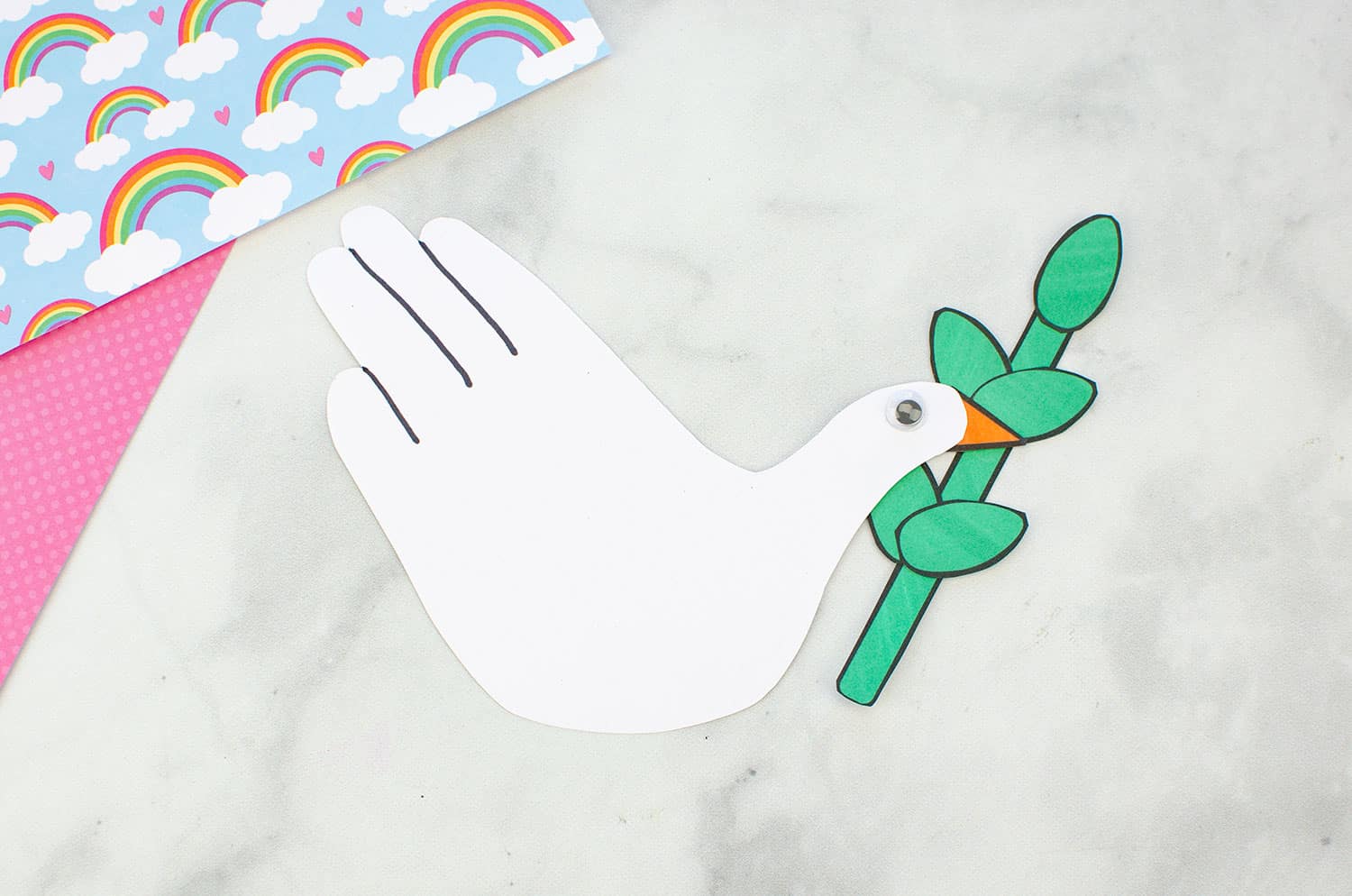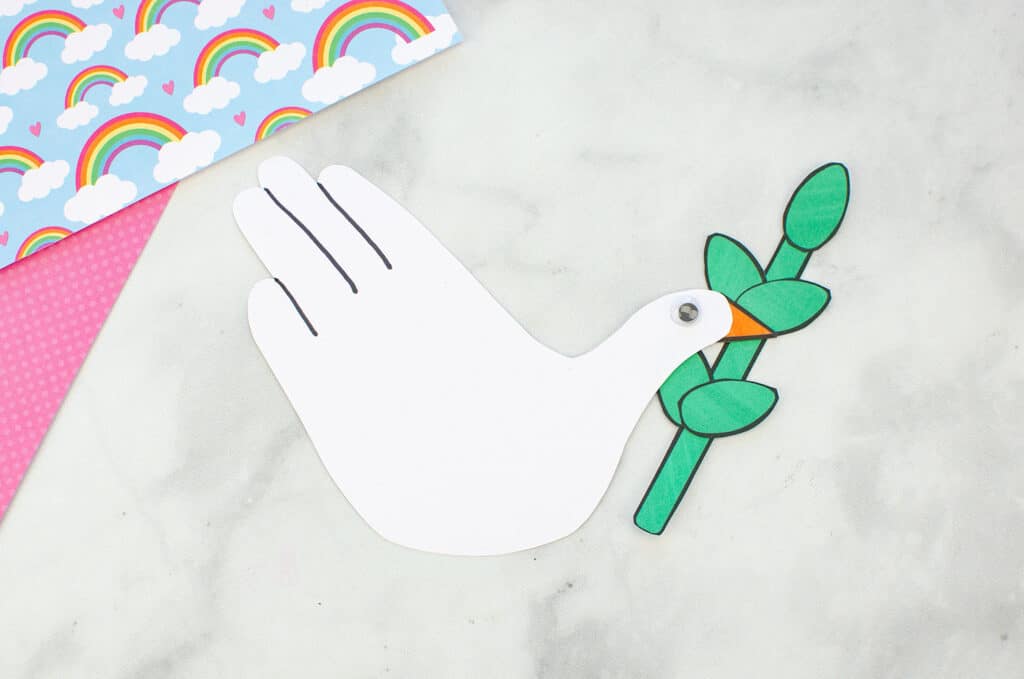 9. Finally glue the cloud to the bottom of the plate and the dove to the top. The craft is complete.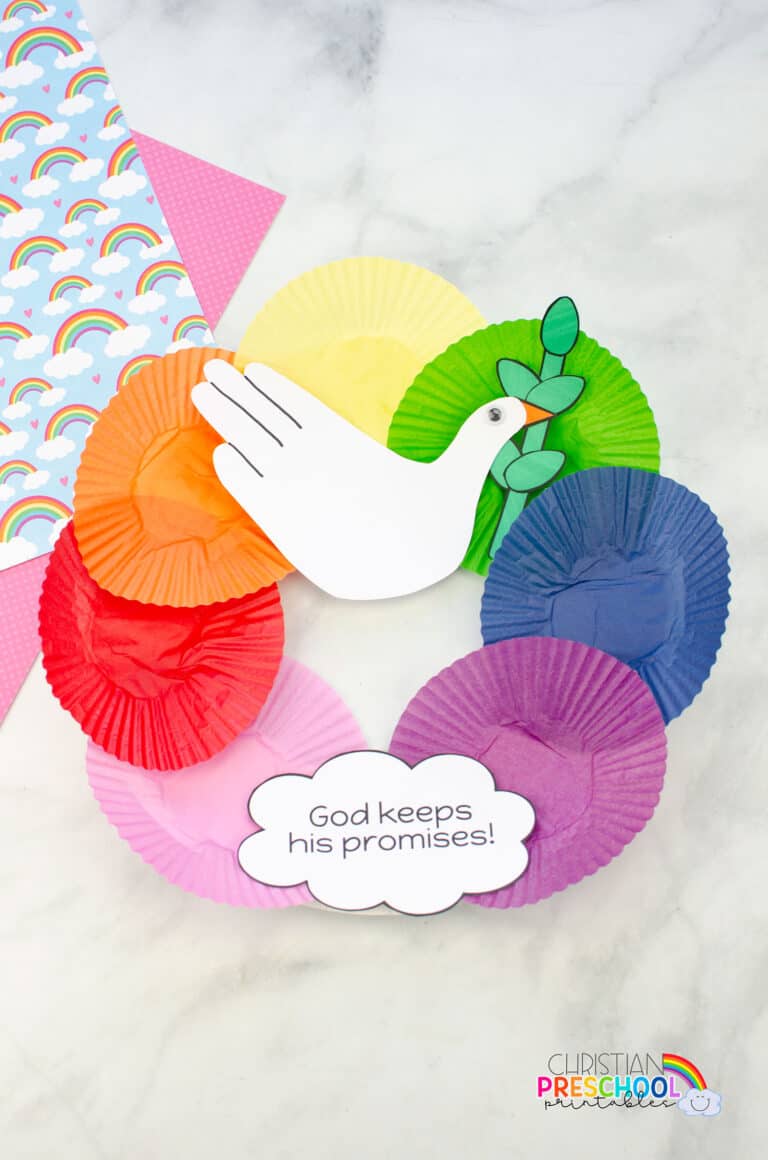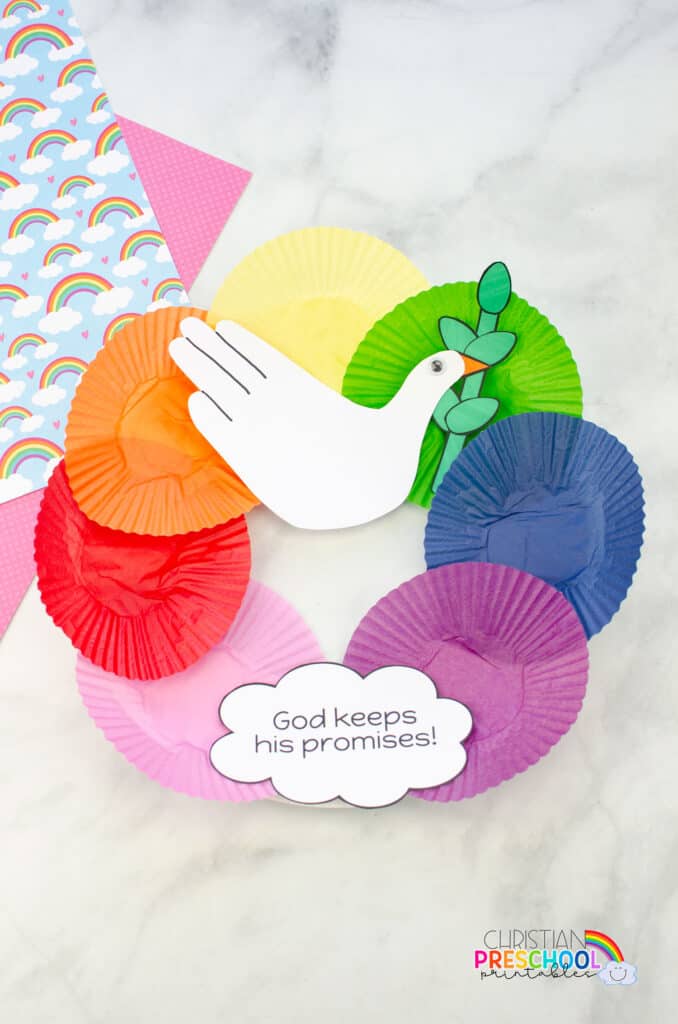 Looking for more Rainbow Crafts? Try our God Keeps His Promise Rainbow Craft!