How to Play:
A simple pattern matching game, children place the frogs onto the correct lilypad. Print multiple pages of frogs for a longer lasting game.
Expansion Resources:
Thematic Bible Crafts & Printables
Bible Story Crafts on Amazon
Book of Bible Crafts
Bible Story Crafts
Crafts for Little Hands
Creation Crafts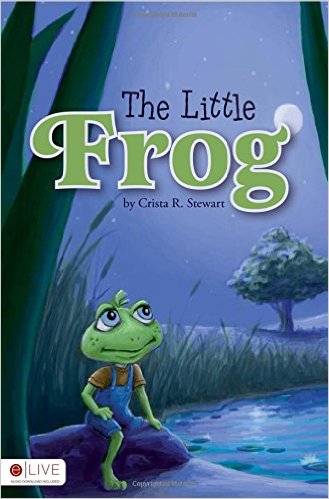 We are all different in some way. The Little Frog will teach all of us how to accept ourselves the way God made us. When you fully rely on God, He will show you His great purpose for your life like he did with the Little Frog. Allow this book to change your child's perception of him or herself, and value their uniqueness. What a gift The Little Frog is to all of us!

Bible ABC Curriculum Notebook:
Letter of the Week Simplified! Over 600 pages of downloadable resources for teaching children the Alphabet one week at a time. For each letter of the alphabet you'll receive 24 pages of Bible activities, worksheets, charts, coloring pages, math explorations and more. Designed to keep the prep work to a minimum, our Bible ABC Curriculum Notebook can be spread over 26 weeks. View the sample pages above for a detailed course outline and a suggested 4 day schedule.
Sample Week
---
[huge_it_slider id='1']
.
.