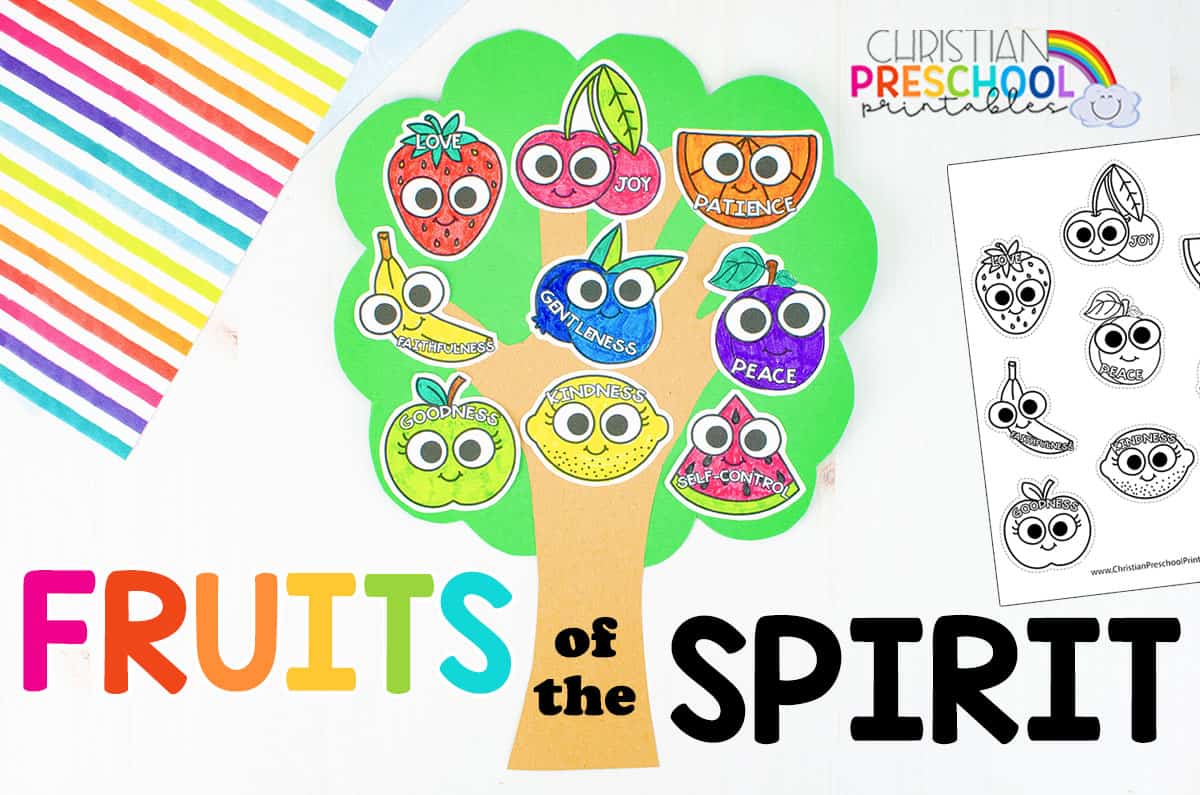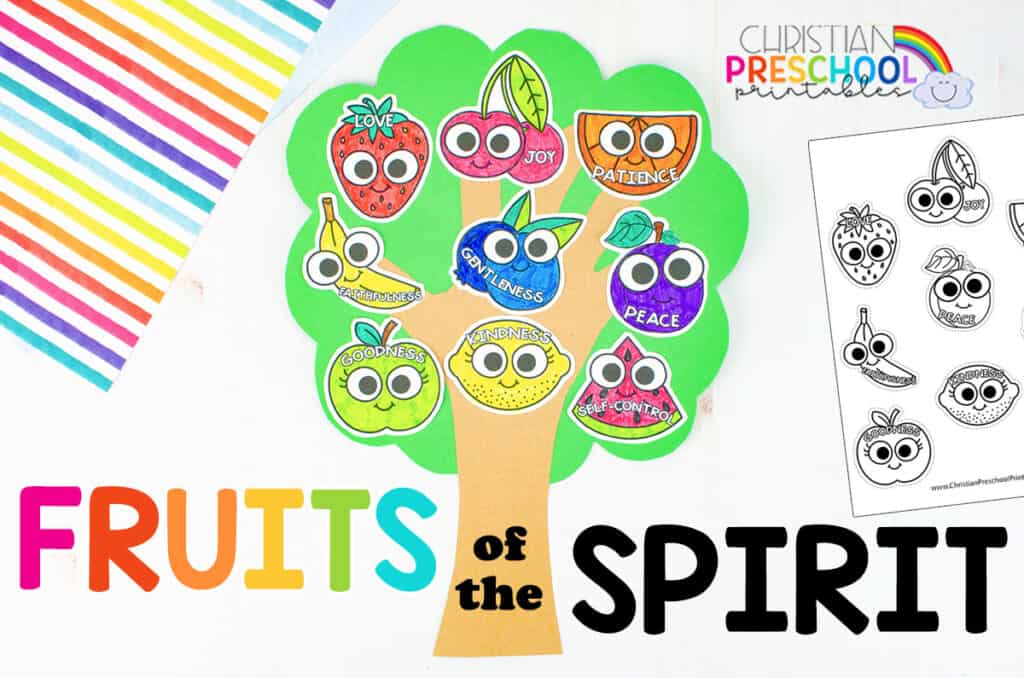 If you'd like to teach your kids about Fruit of the Spirit, don't miss out on our fun and fabulous Fruit of the Spirit Bible Activity Pack! This hands-on teaching resource is a simple way to add engaging projects, worksheets, crafts, activities, Bible memory, Christian character, and more to your Fruit of the Spirit Bible lesson.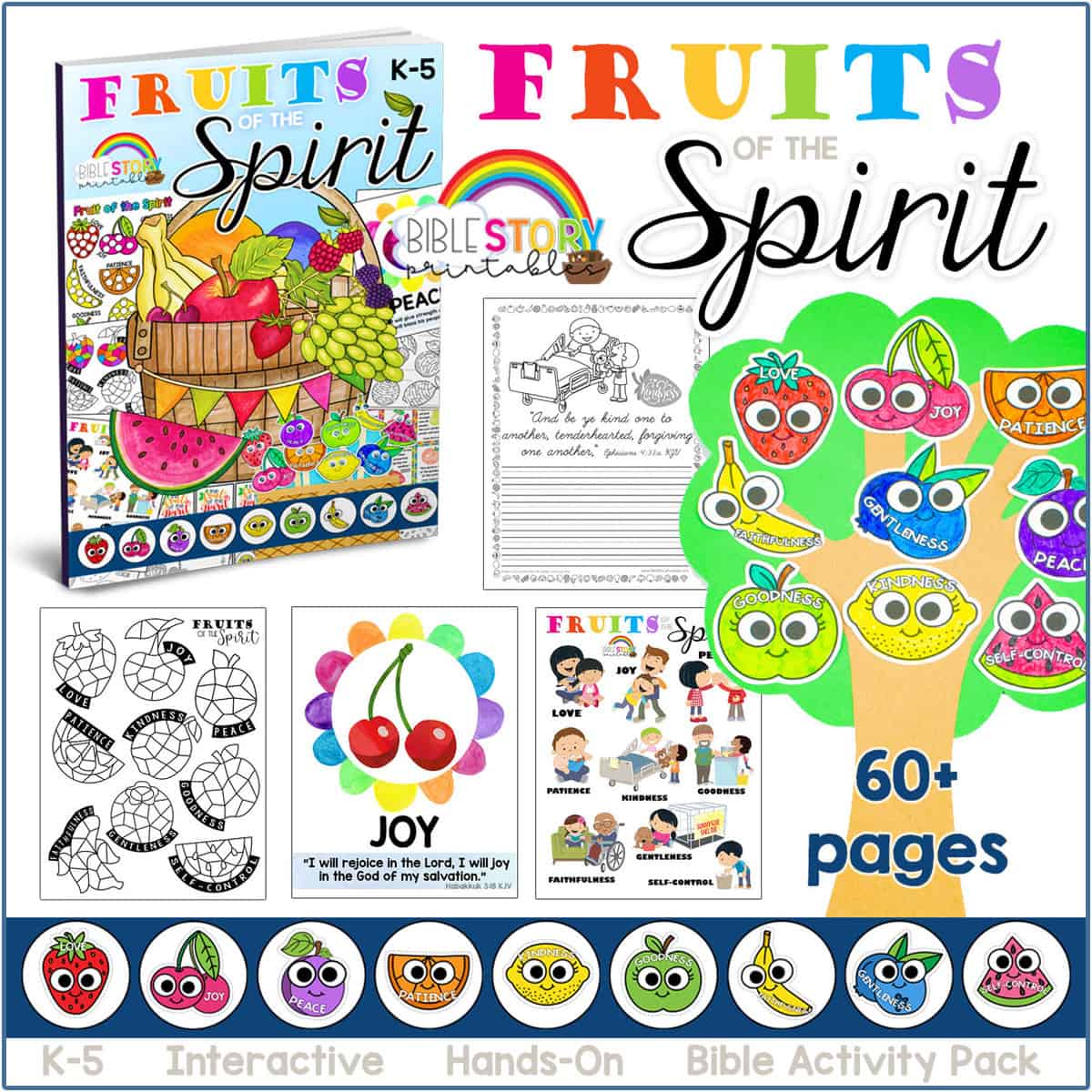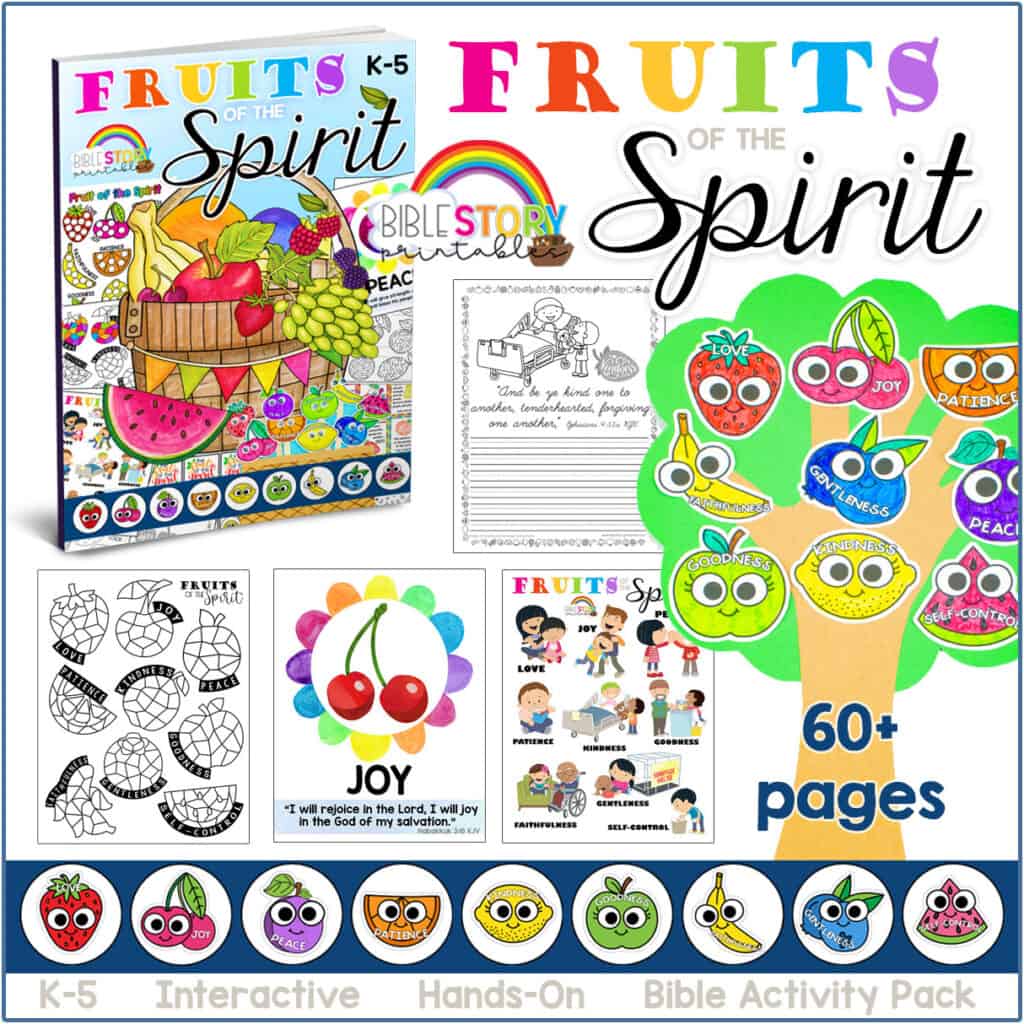 What are the Fruit of the Spirit?
Here is a complete list for the 9 Fruit of the Spirit in bible verse Galatians 5:22-23 (ESV):
Love
Joy
Peace
Patience
Kindness
Goodness
Faithfulness
Gentleness
Self-Control
Teaching these 9 spiritual fruits are much easier when you have a hands-on lesson to help them understand a more difficult subject. Basically, Spiritual fruits are produced by the Holy Spirit when we commit ourselves to Him. Not being able to see the Holy Ghost and comprehend it easily can be a struggle for young children.
However, with this fun and creative visual bible craft, you'll be ensured a more engaging way to educate your child on the spiritual gifts he gives us when we are in the Spirit.
This is one of my favorite Fruits of the Spirit Bible crafts because it is a great visual representation and application of the Fruits of the Spirit. As you complete this project with your students, teach them that God intended their "Hands" for love, peace, kindness, goodness etc….. that as they respond to situations in life they can pick a fruit or two to respond with.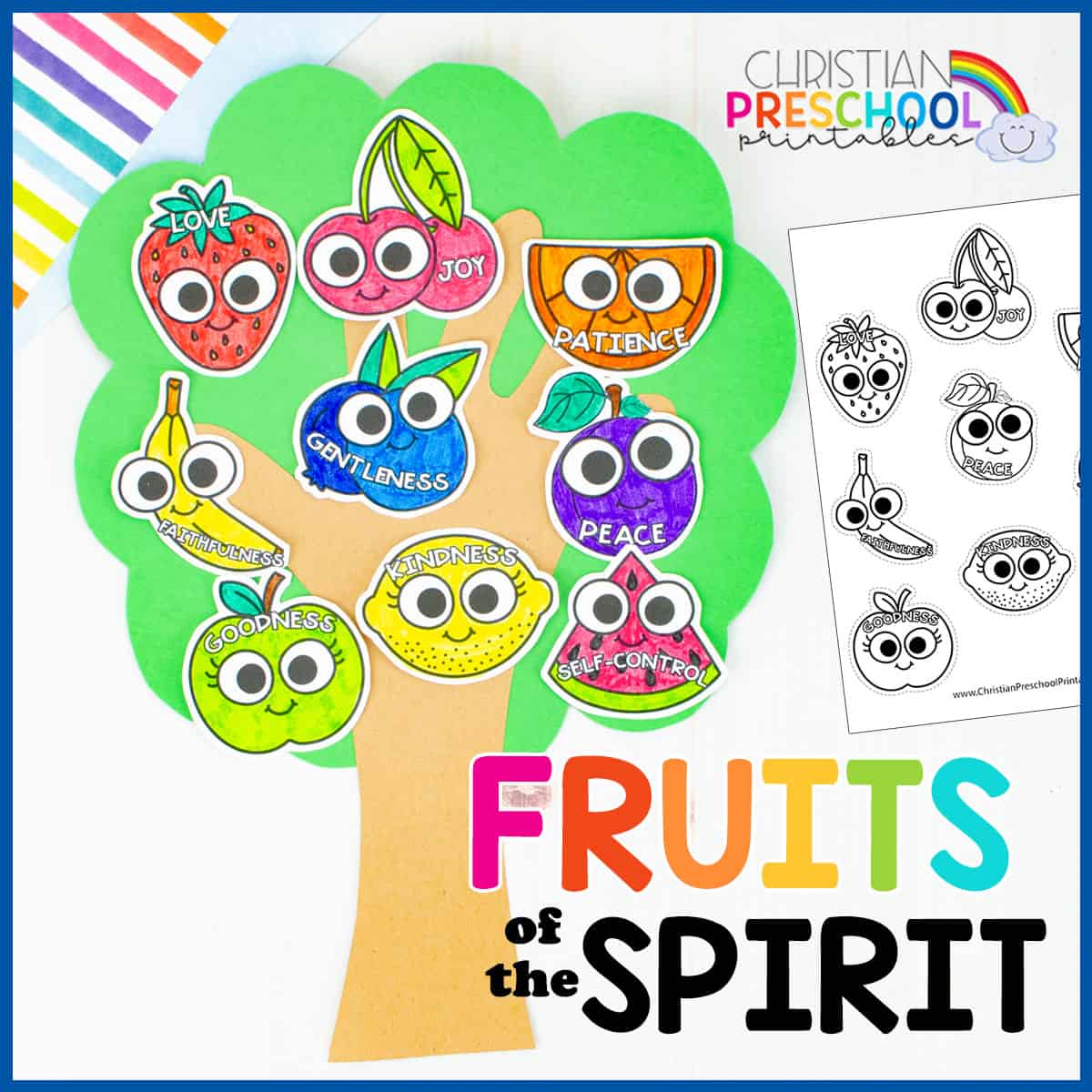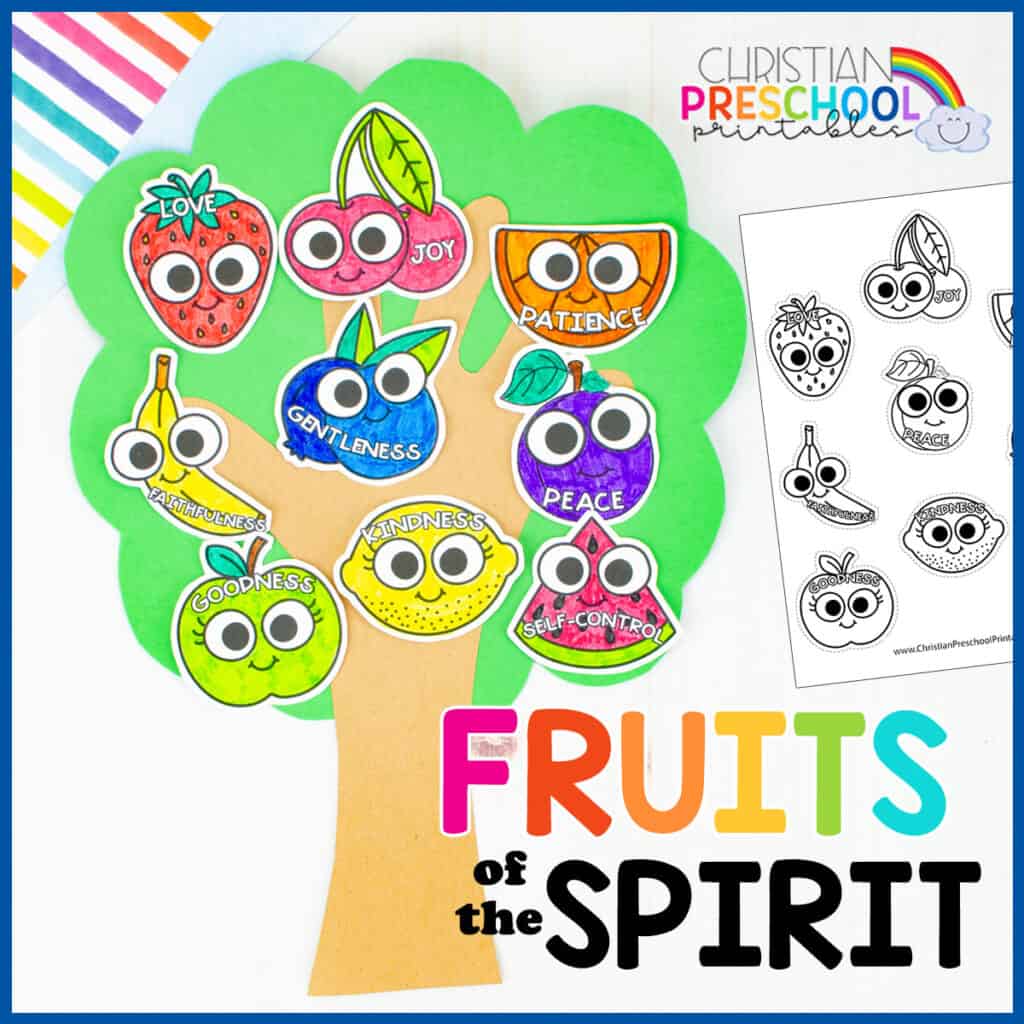 Fruit of the Spirit for Kids Craft Supplies
Brown cardstock
Green cardstock
Markers
Scissors
Glue stick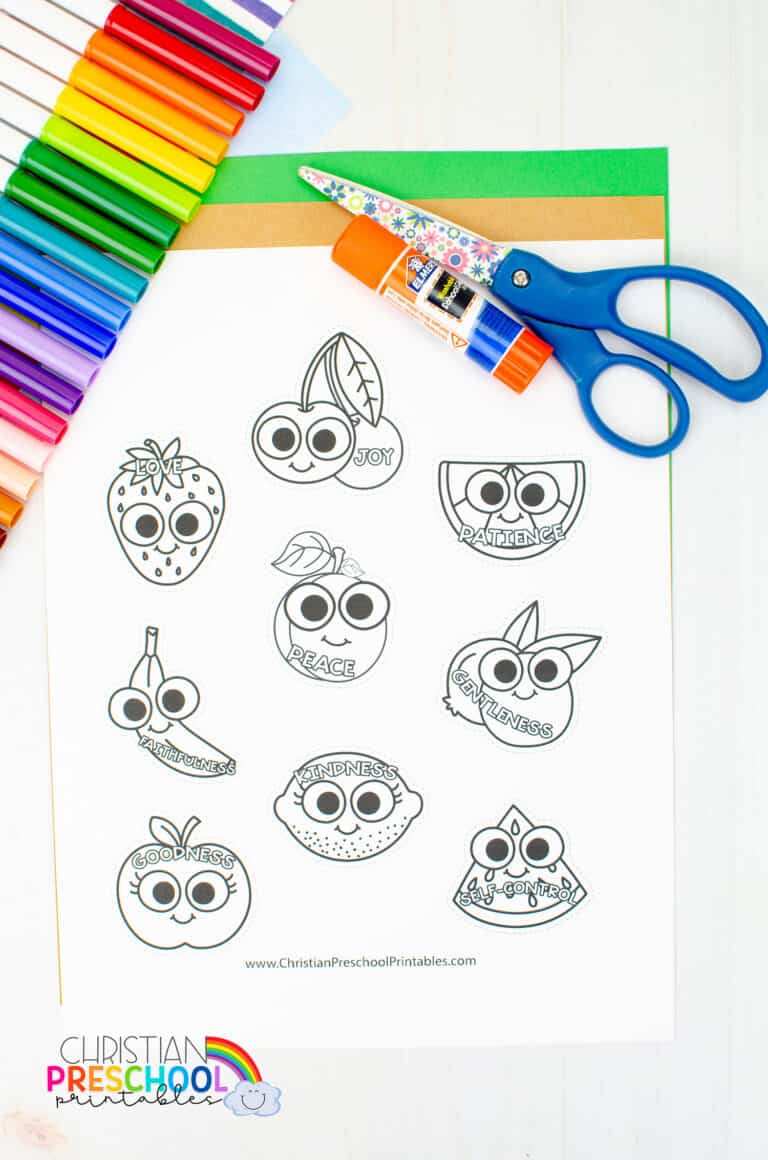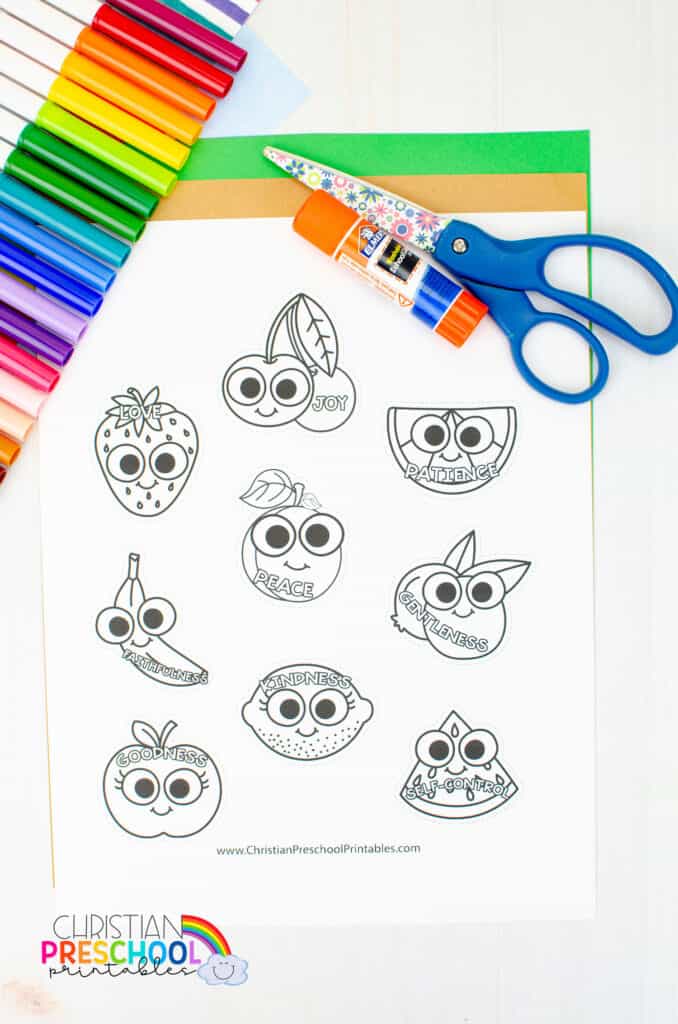 Fruits of the Spirit Bible Craft:
1. First, print out the Fruit of the Spirit templates. Use the colored version or use markers to color all the fruits. If you'd like more durability, you can print the fruits and the template on cardstock paper.
2. Cut them all out.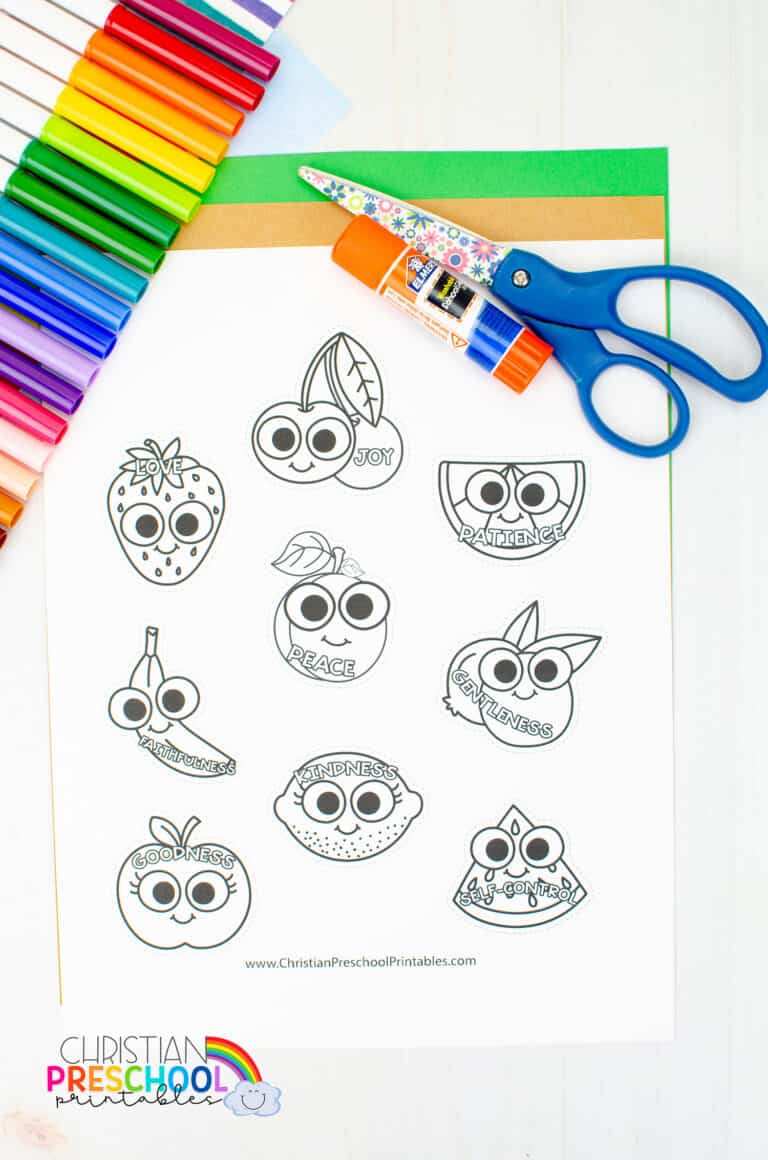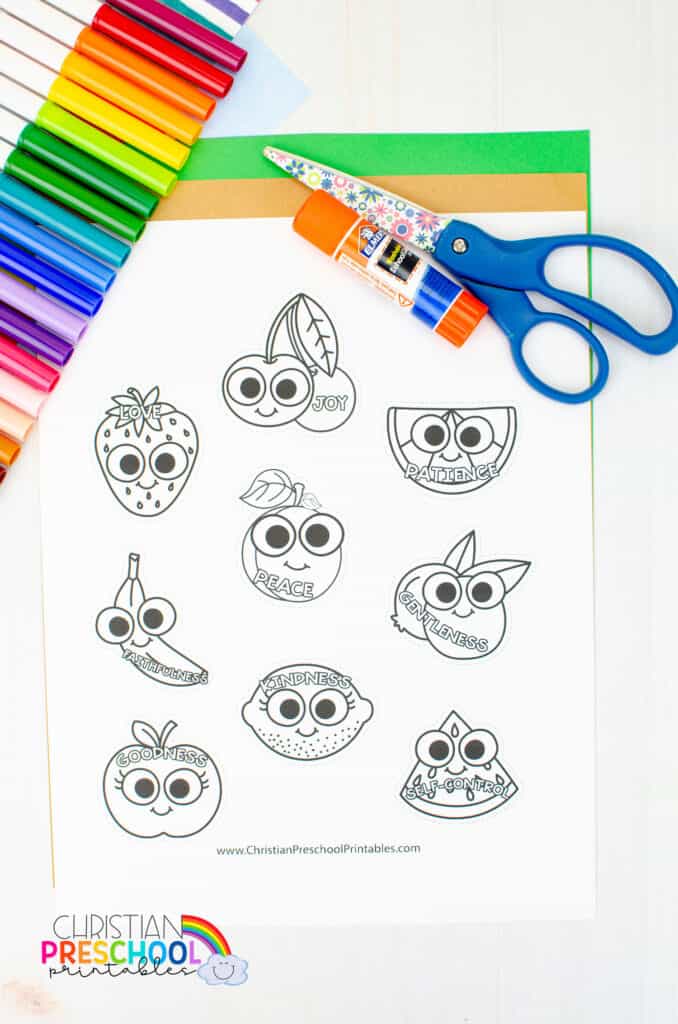 3. First trace the child's hand and arm on brown cardstock. Cut it out.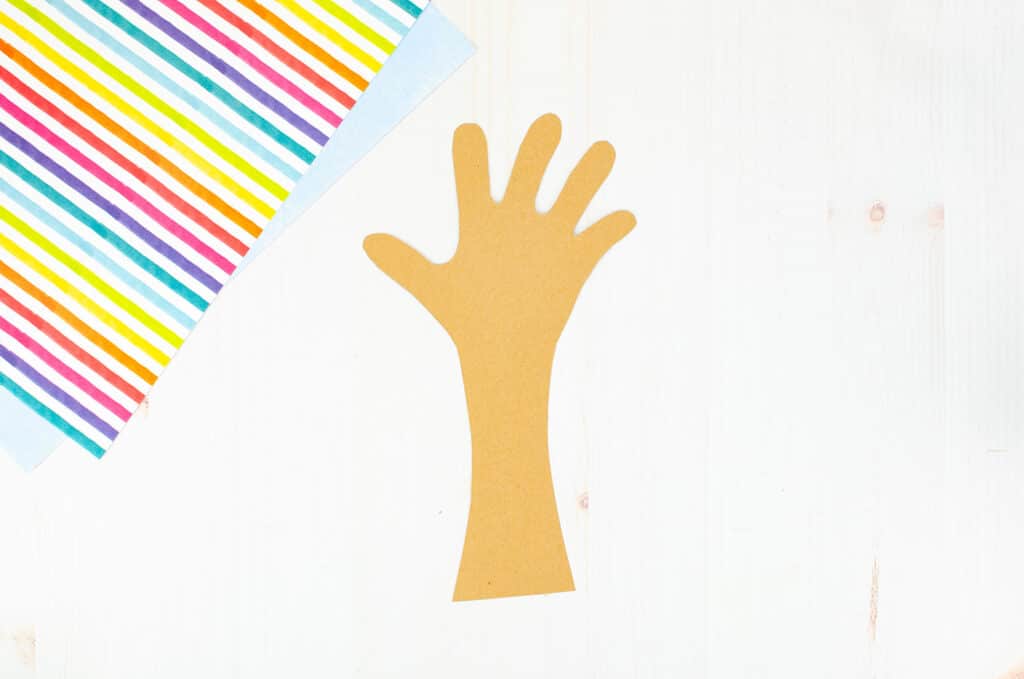 4. Take the tree template and cut it out. Trace it on green paper and cut it out again.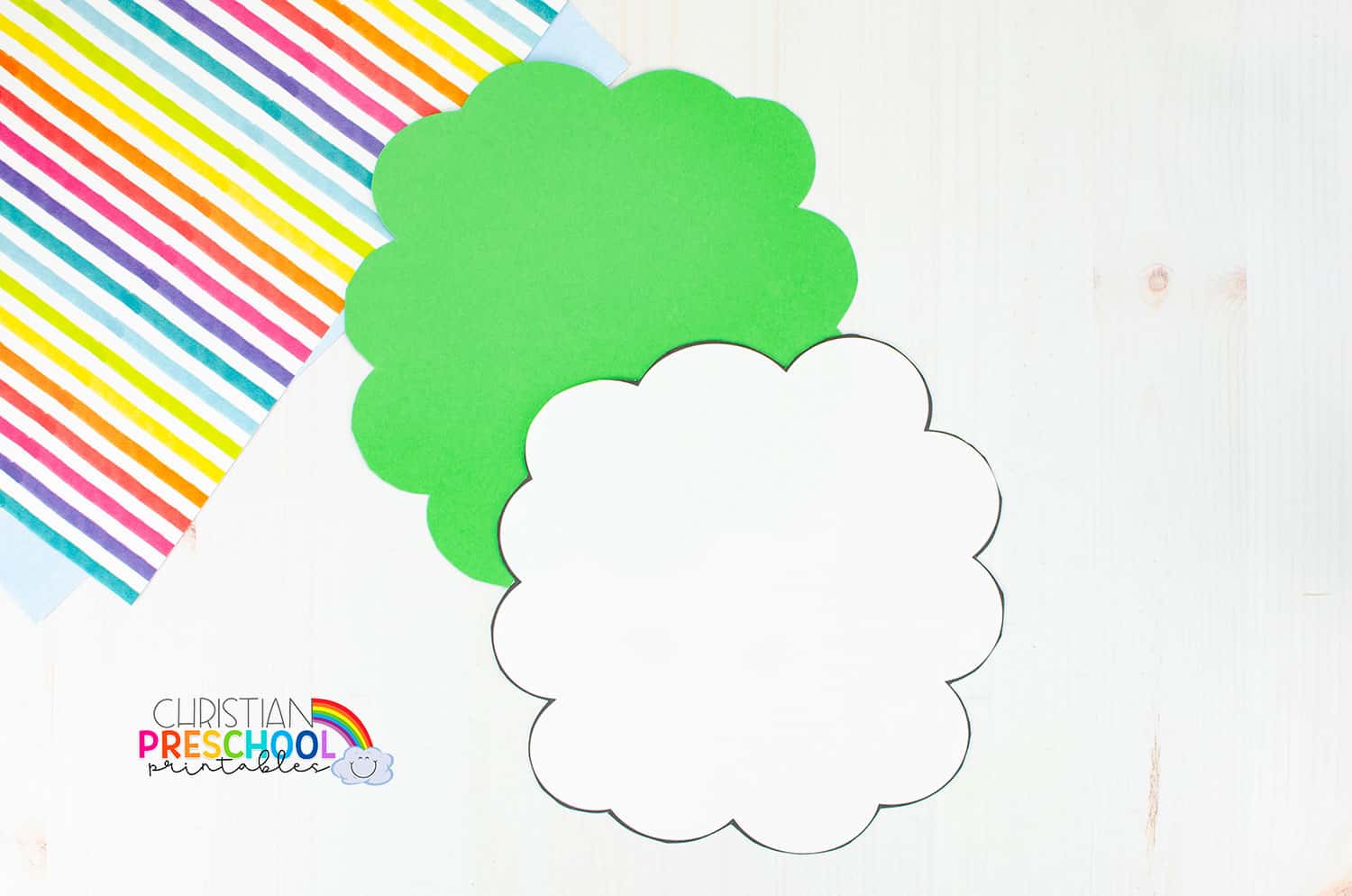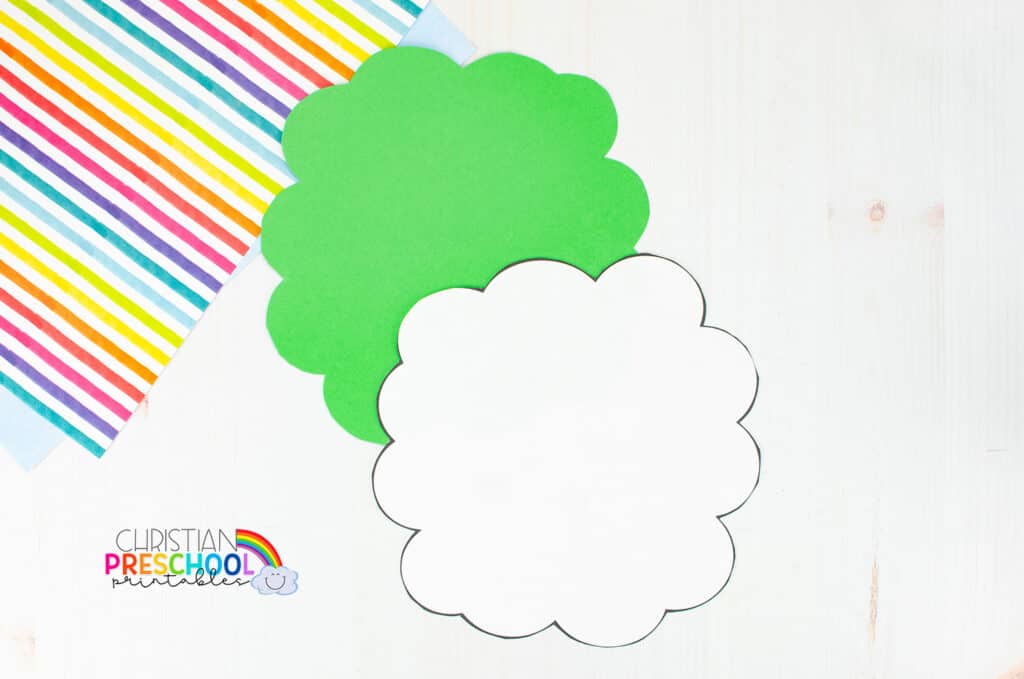 5. Then glue the hand to the green paper so it looks like the arm is the tree trunk and the hand and fingers are its branches.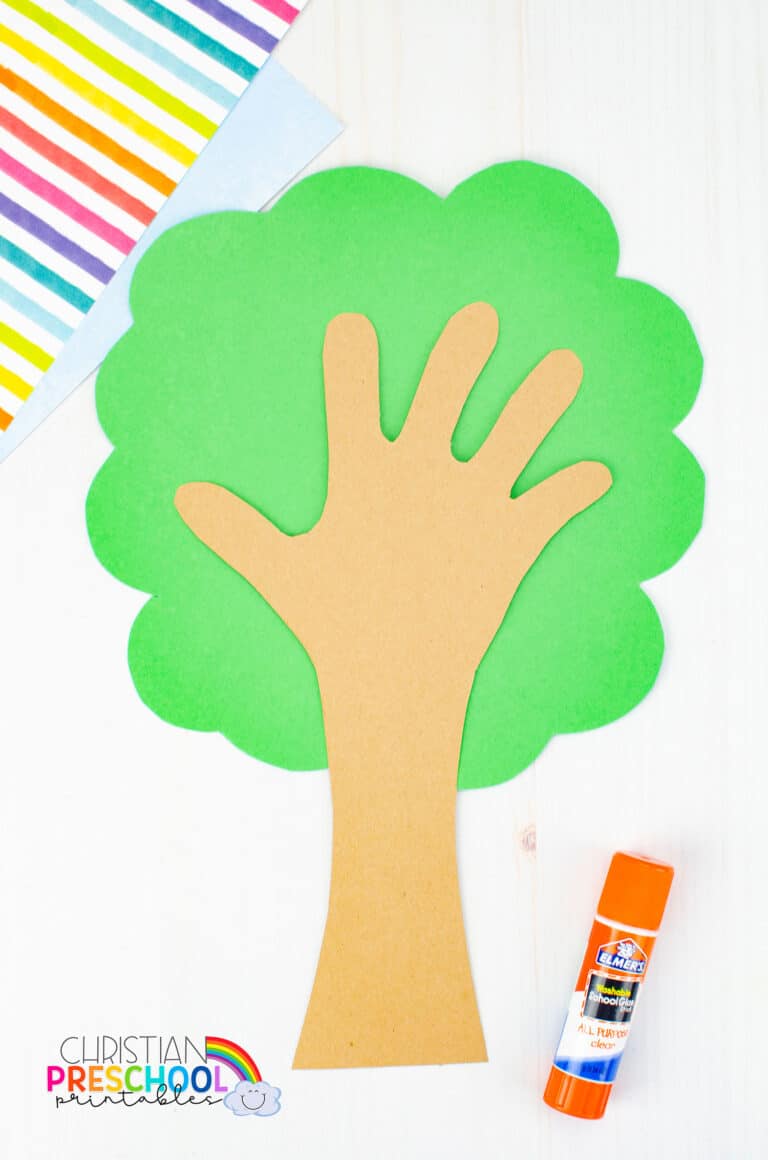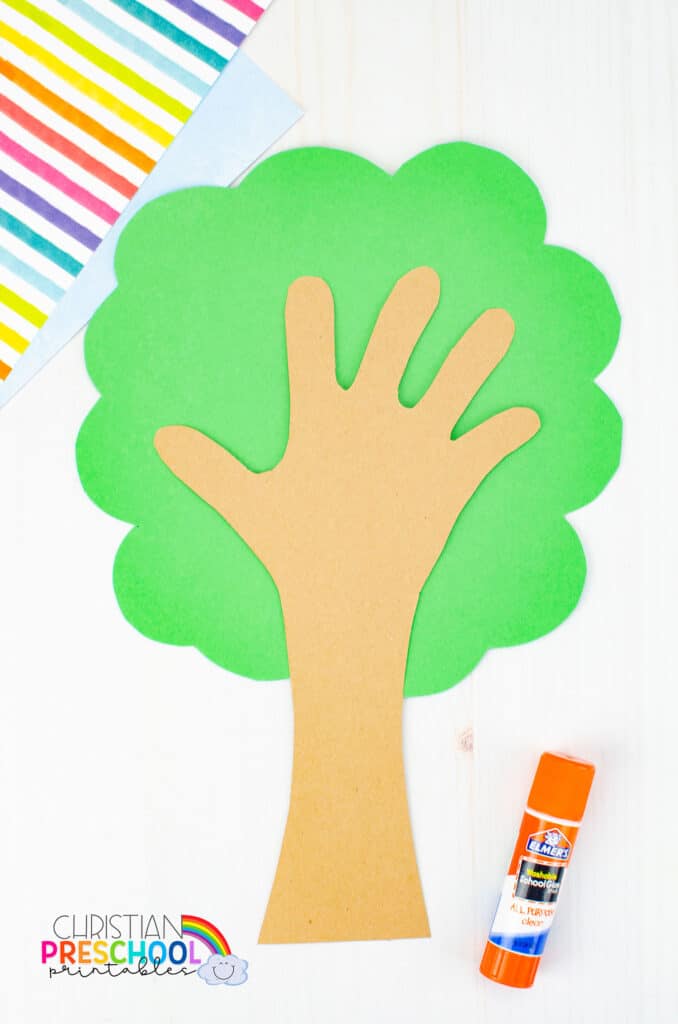 6. Finally glue the Fruits of the Spirit to the tree.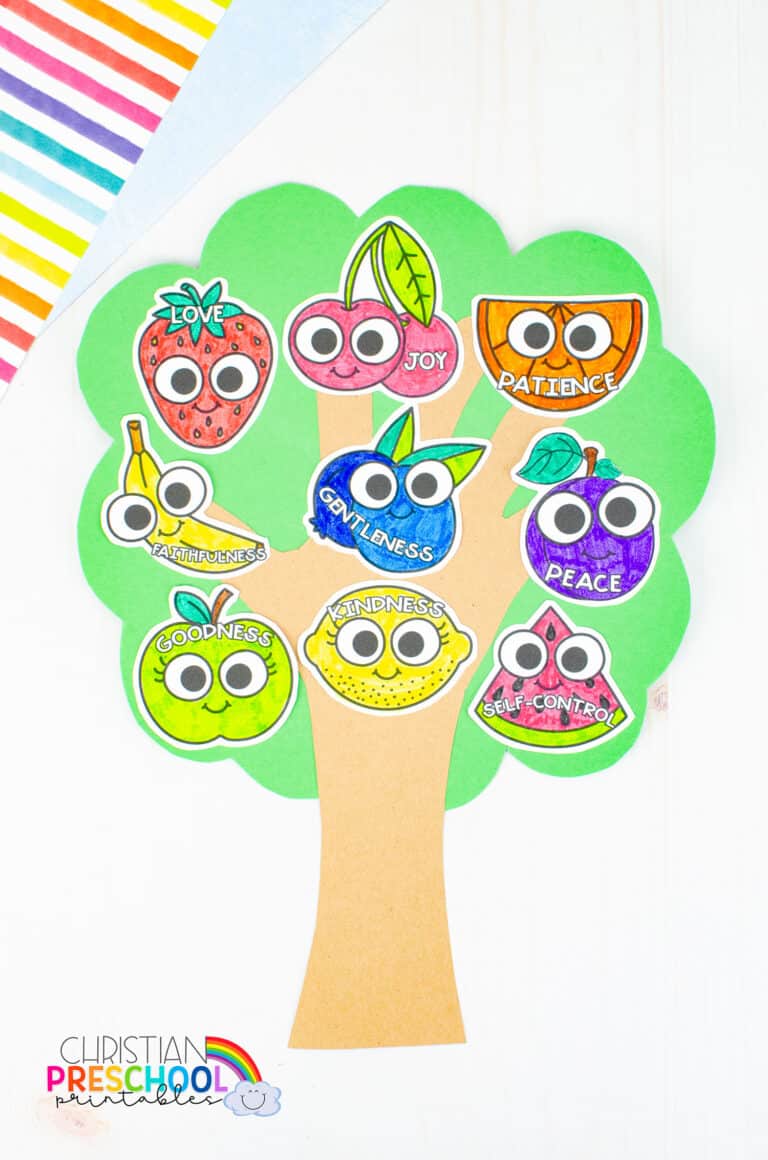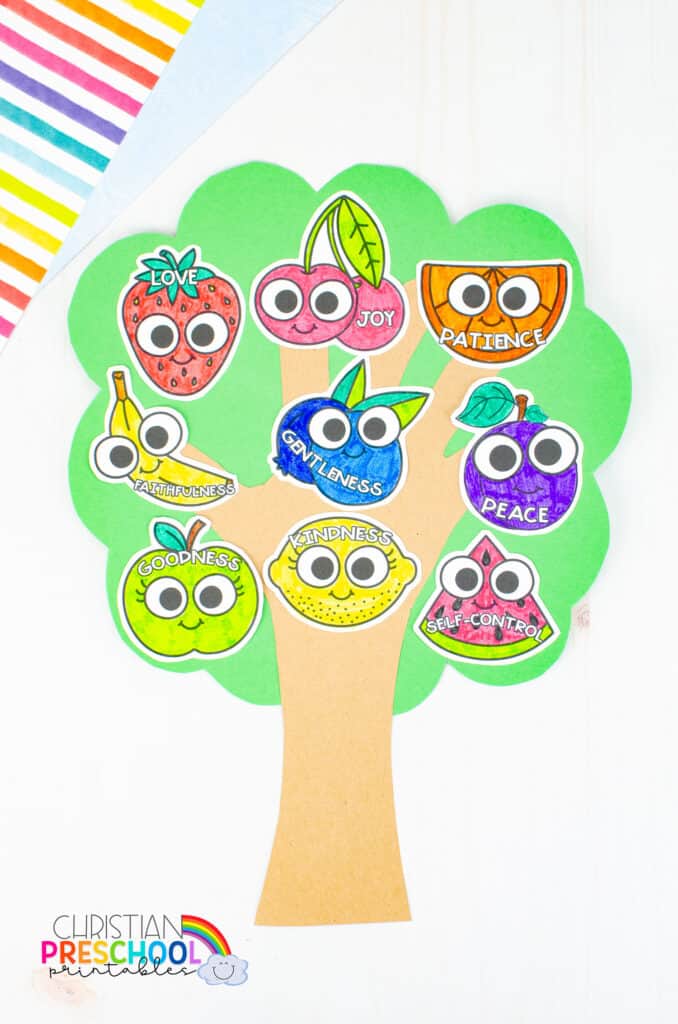 The Fruits of the Spirit Bible Craft Tree is complete! How adorable is this!? Your Sunday School students will have this beautiful keepsake to take home and share the fruits with their family and friends. Remind them to "pick" a few fruits for the day!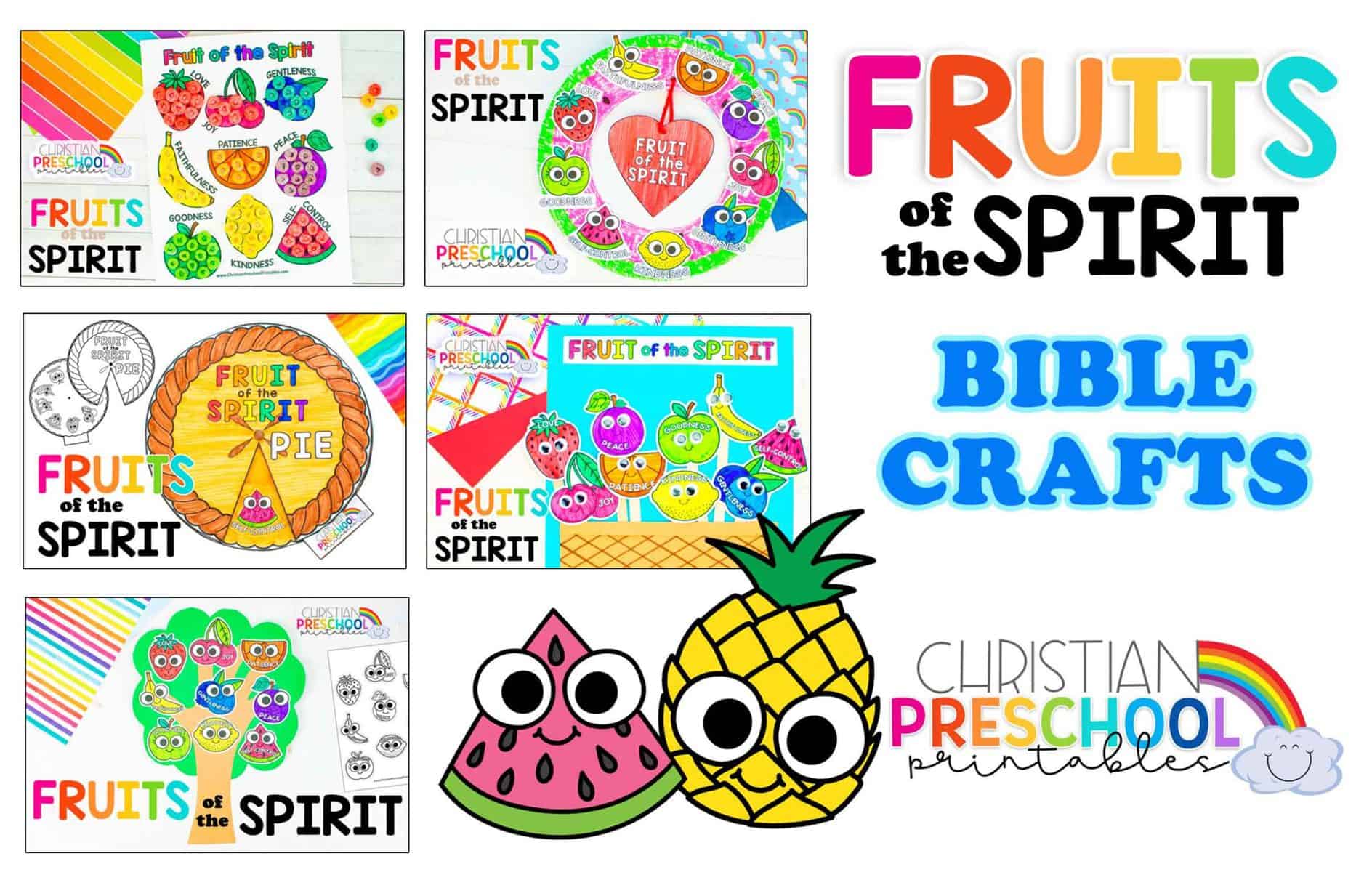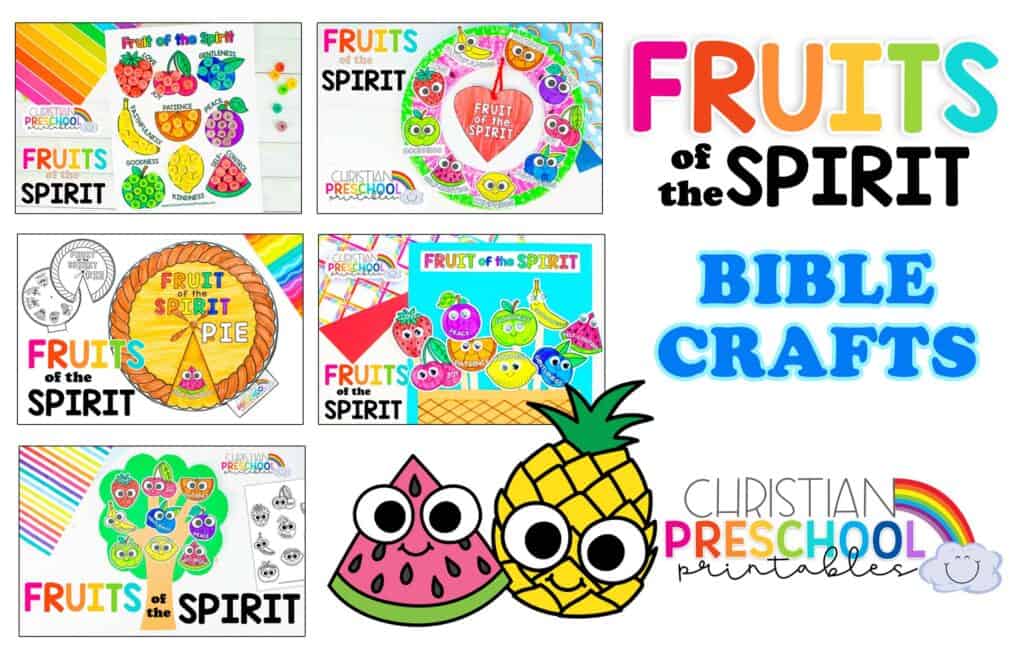 More Fruits of the Spirit Bible Crafts
Our Fruits of the Spirit Bible Activity Pack is FILLED with Fruitful craft projects and activities for all ages! Check them out today!