How to Play:
This is a printable file folder game where children match the different crowns. There are two different versions of the crowns so that children have to distinguish shape and color.
Expansion Resources:
Old Testament Bible Crafts & Printables
Bible Story Crafts on Amazon
Book of Bible Crafts
Bible Story Crafts
Crafts for Little Hands
Creation Crafts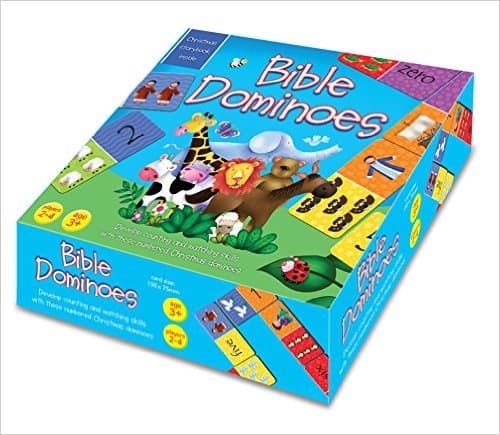 This domino game helps children to learn about the Bible and Jesus while playing! It also encourages communication, sharing, counting, and matching skills. The pieces are large and colorful, so they re easy to pick up, and the pictures are clear. The set includes 28 dominoes with a mixture of Bible story characters, numbers, and animals to match, as well as instructions and a story booklet explaining the stories featured on the cards.