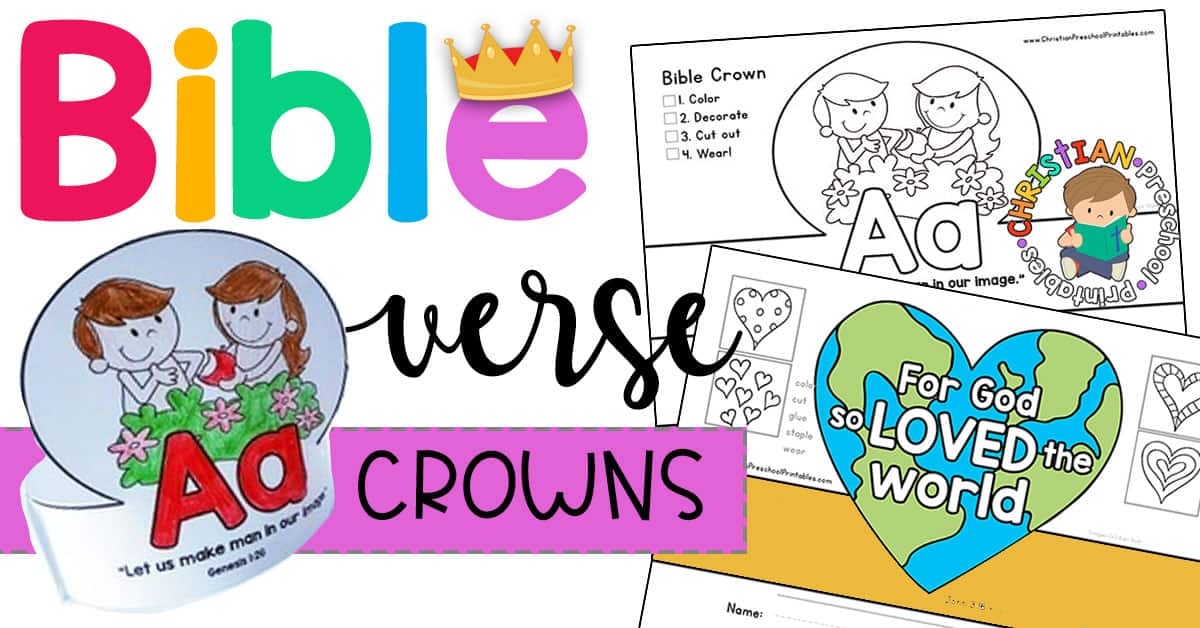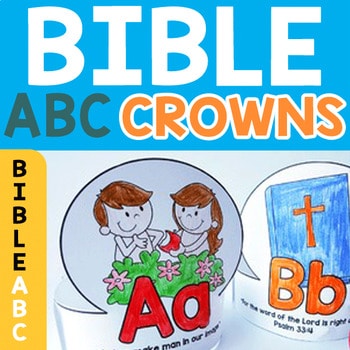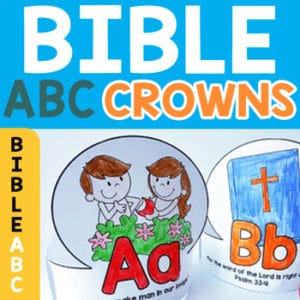 Learning Bible verses is FUN with our free printable Bible Verse Crowns!  Each crown includes a key scripture or Biblical truth to share with your students.  Crowns are super simple to assemble, simply color, cut out, staple or tape the sides and then crown your students!  These printables make great take-home activities for students to share what they learned in Sunday School.   For an entire set of Bible ABC Crowns see our store listing here. 
John 3:16 Bible Verse Crown
This is a heart crown for students to color and cut out and use to memorize the Bible verse from John 3:16 KJV. These make excellent take-home resources for students learning this first Bible verse.
Bible Verse Crown: Letter A
This is a free printable Bible verse crown for letter A, the story of Adam and Eve. The verse is from Genesis, "Let us make man in our image."
Friend of God Bible Verse Crown
This is a free printable cut and paste activity Bible crown. The crown reads, "I am a friend of God," and goes perfectly with a Bible lesson on the life of Abraham.
Thanksgiving Bible Verse Crown
This is another Thanksgiving Bible verse crown for children to color is a picture of a family in the Fall leaves. There is a Bible verse that reads, "Ogive thanks unto the LORD."
Thankful Turkey Bible Verse Crown
For students wanting a little turkey fun on Thanksgiving, this is a fun Bible verse crown you can print and color and hand out for take-home activities.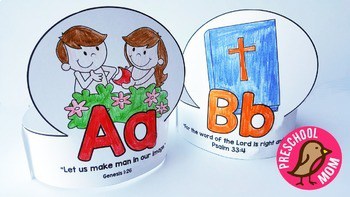 Bible Verse Crowns are a fantastic take-home treat for children in your Christian Preschool or Sunday School classroom. We've created Bible Character Scripture Crowns for each of the 26 letters in the alphabet. Each crown includes a Bible character, Alphabet letter and a key verse for children to memorize. Click Here for Details.