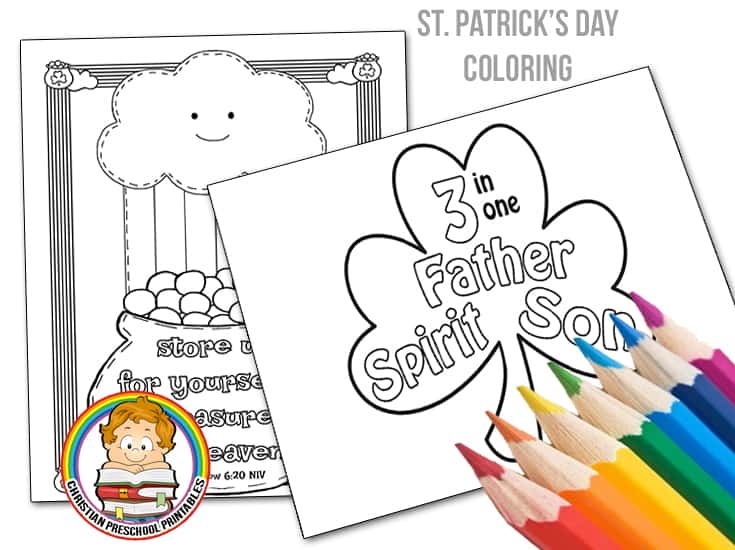 St. Patrick's Day is a great opportunity to teach children about the Trinity! God the Father, God the Son and God the Holy Spirit.  Additionally, you can tie in a little leprechaun story and remind children to store their treasures in heaven.   This set of coloring pages are great for a St. Patrick's Day Bible Lesson and we have many more Free St. Patrick's Day Bible Printables Available Here.

Bible ABC Curriculum Notebook:
Letter of the Week Simplified! Over 600 pages of downloadable resources for teaching children the Alphabet one week at a time. For each letter of the alphabet you'll receive 24 pages of Bible activities, worksheets, charts, coloring pages, math explorations and more. Designed to keep the prep work to a minimum, our Bible ABC Curriculum Notebook can be spread over 26 weeks. View the sample pages above for a detailed course outline and a suggested 4 day schedule.
Sample Week
---
.
.