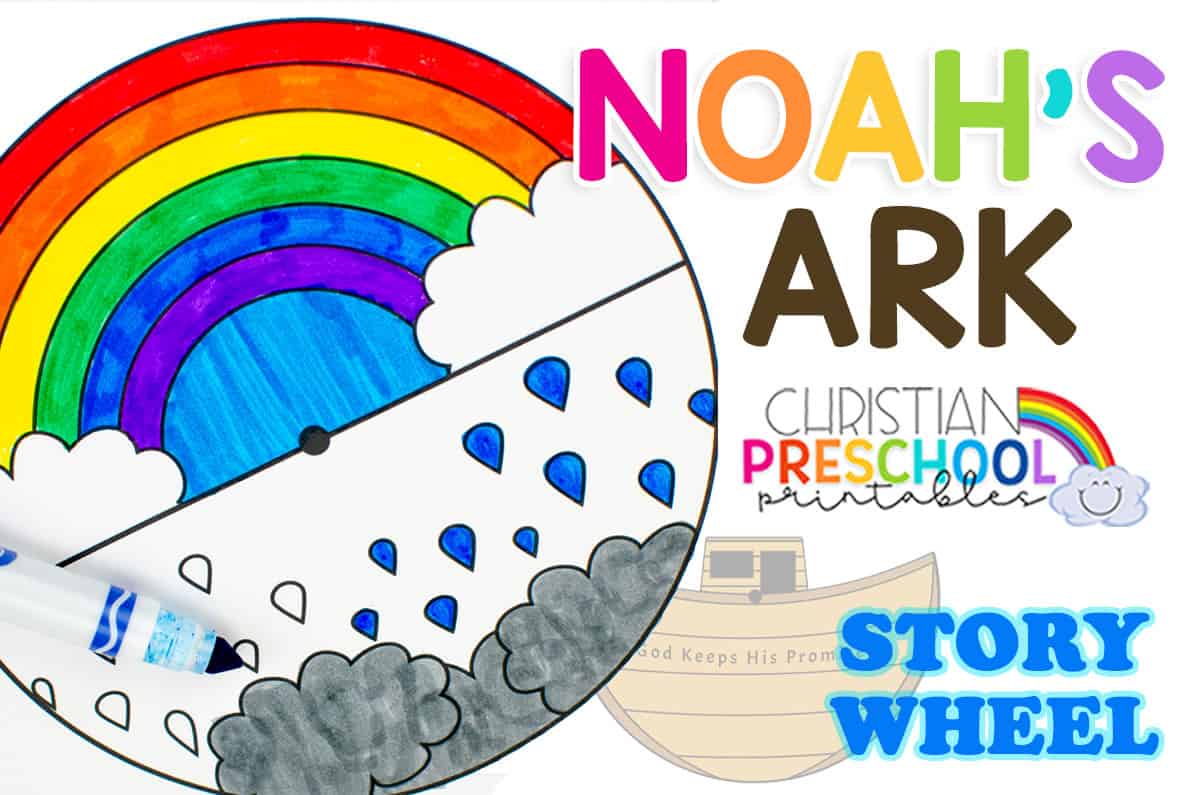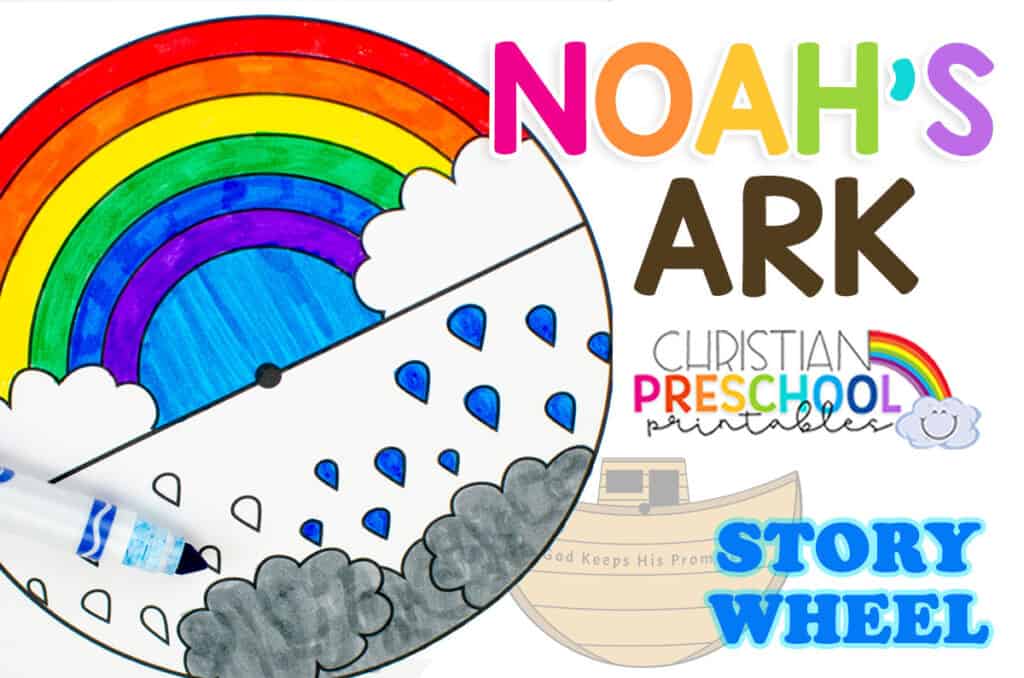 This bible activity is a Noah's Art Craft is super easy to assemble in your home or Sunday School! It only has 4 easy steps, plus, we've included a short video and step by step instructions. You can't go wrong with this super cute craft!
If you are teaching about Genesis and Noah's ark or Noah's flood, this bible craft is the perfect way to learn about Noah, his ark, animals, and the valuable lessons behind it. Plus, the materials are easy to find in your house or church. Let's get right to it…here's your easy-to-assemble Noah's Ark Craft for Kids Spinner.
Noah's Ark Craft Spinner
Noah's Ark Supplies
White cardstock
Markers
Brass fastener
Scissors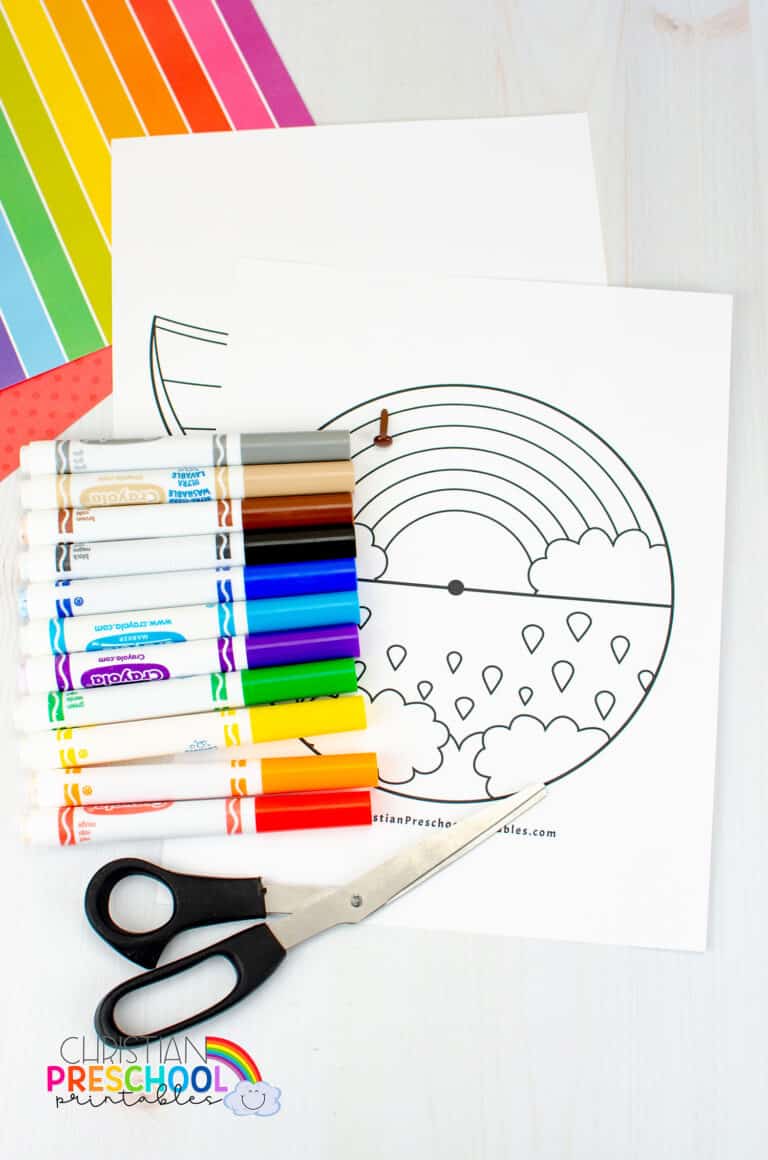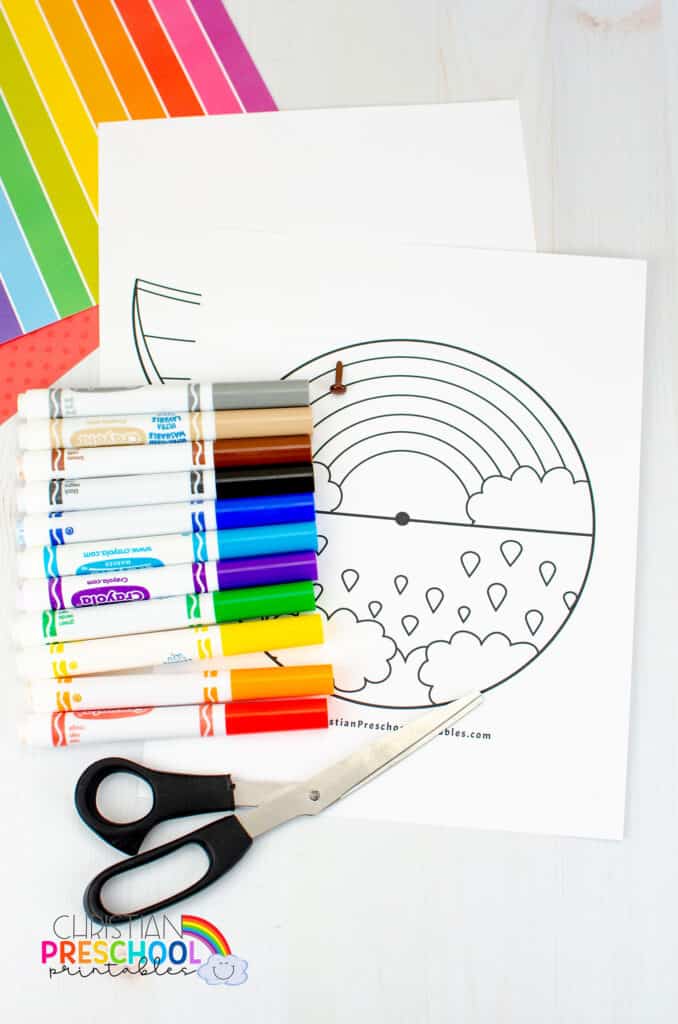 Noah's Ark Instructions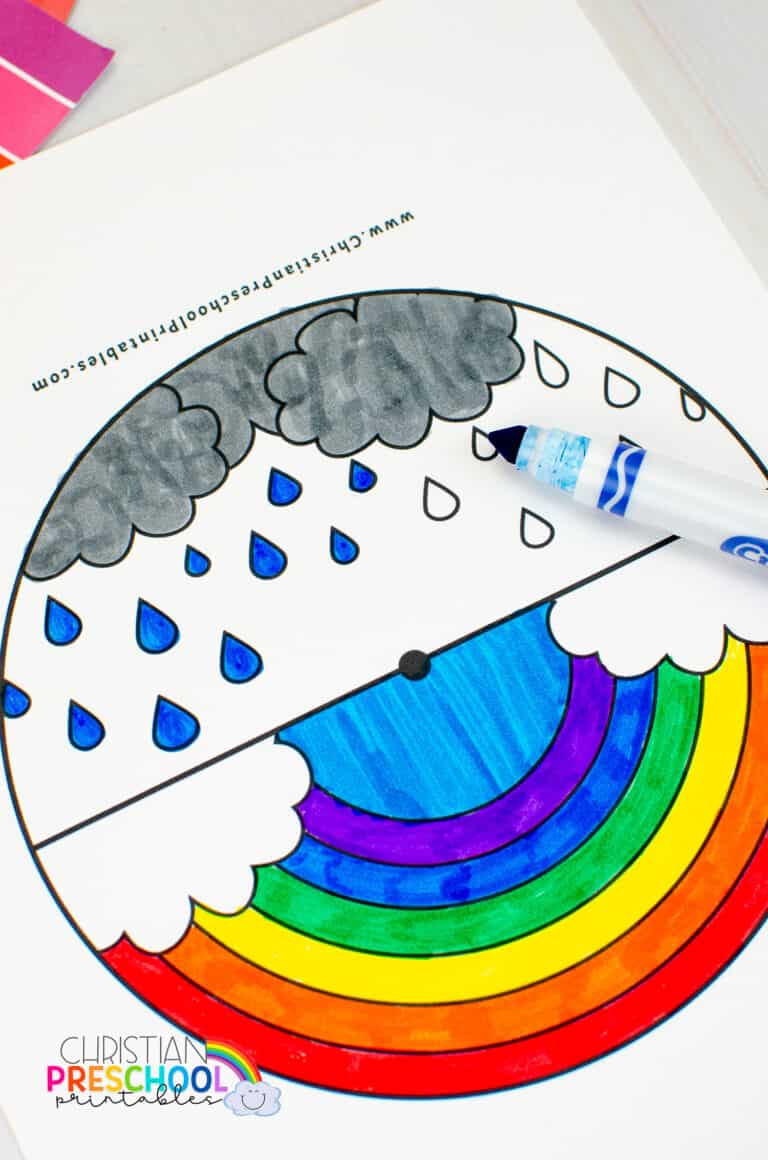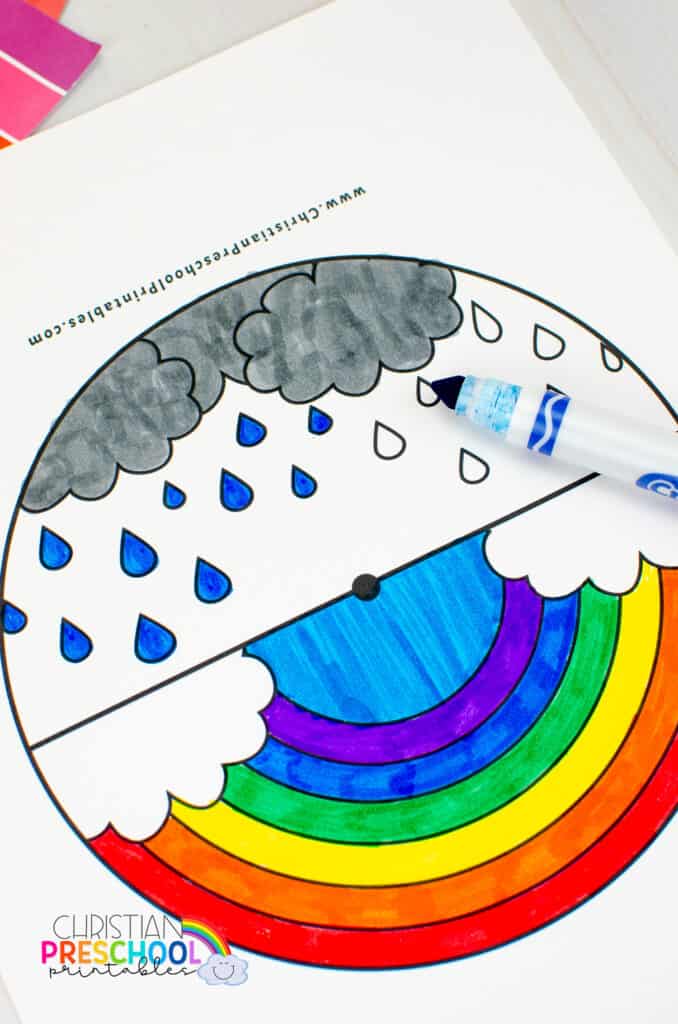 3. Now cut both template parts out.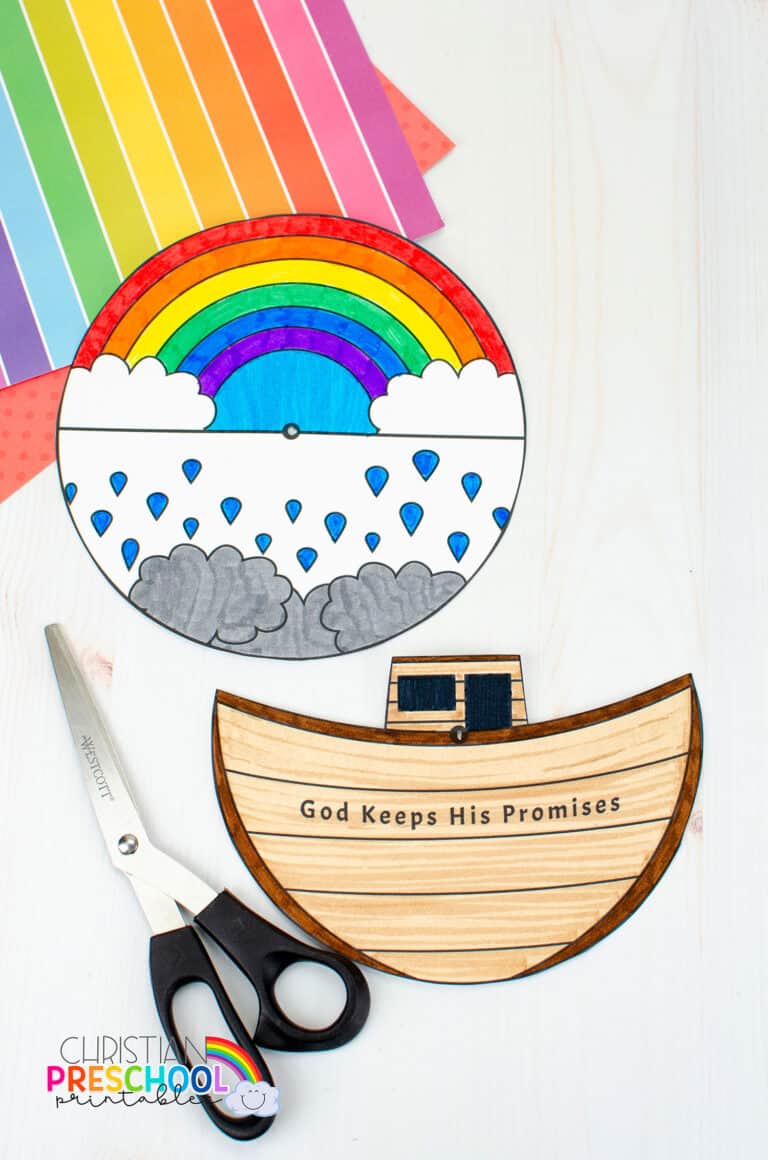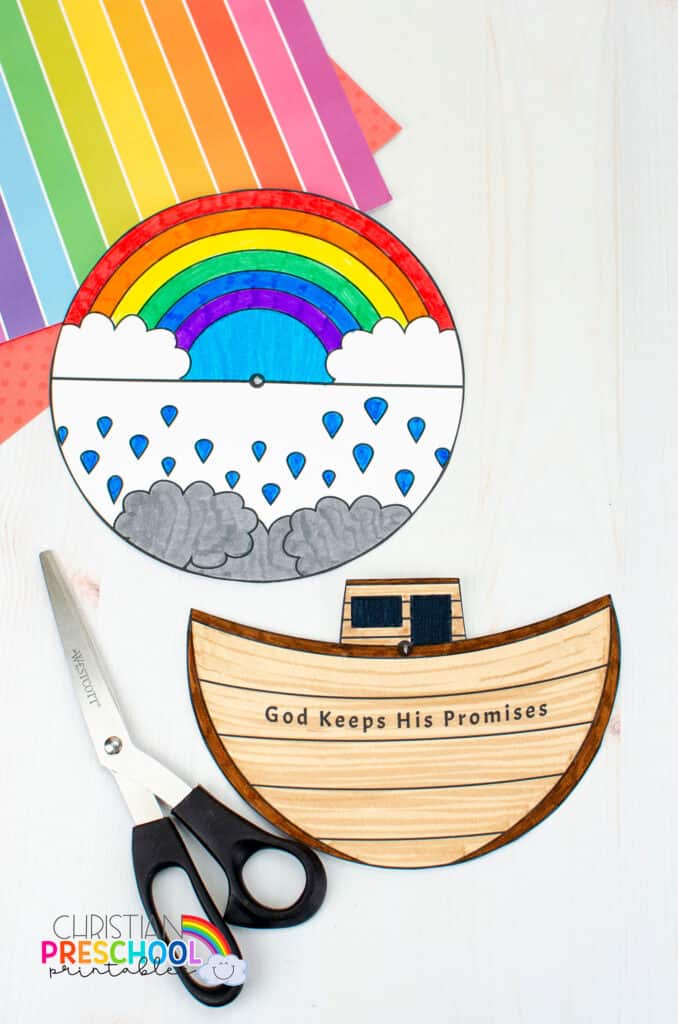 4. Poke the brass fastener through both parts in the center where the dot is. Spread the two tongs on the back of the fastener to secure.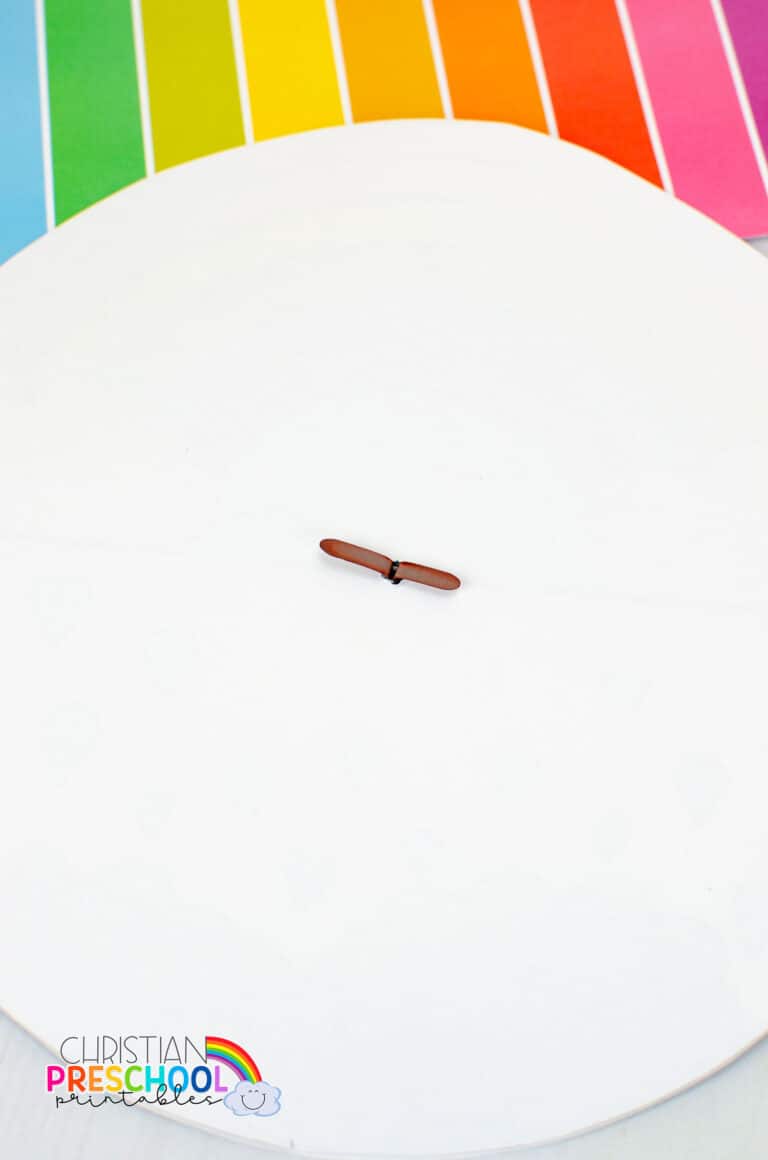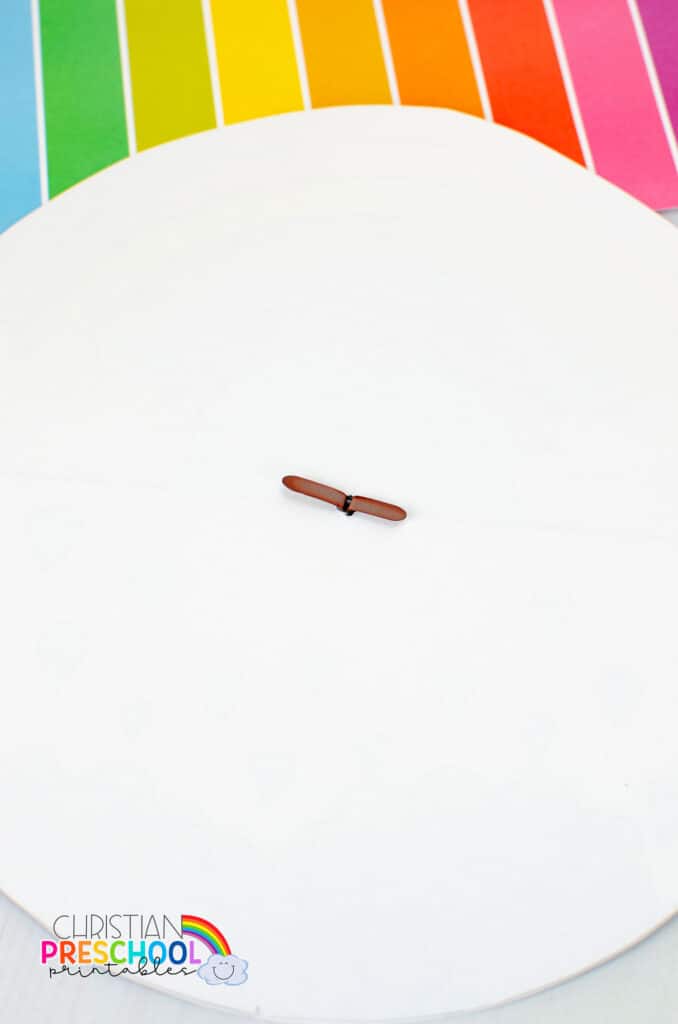 Your Noah's Ark Weather spinner is complete, spin the back circle to reveal the rainbow or rain!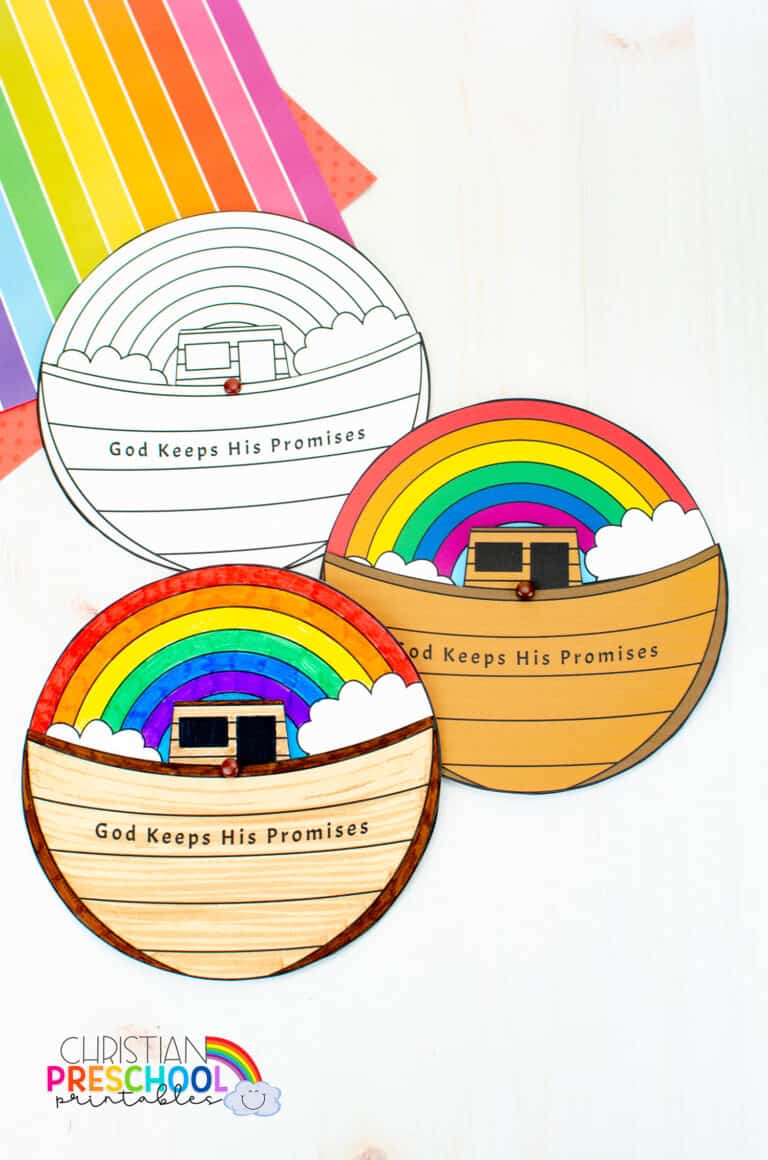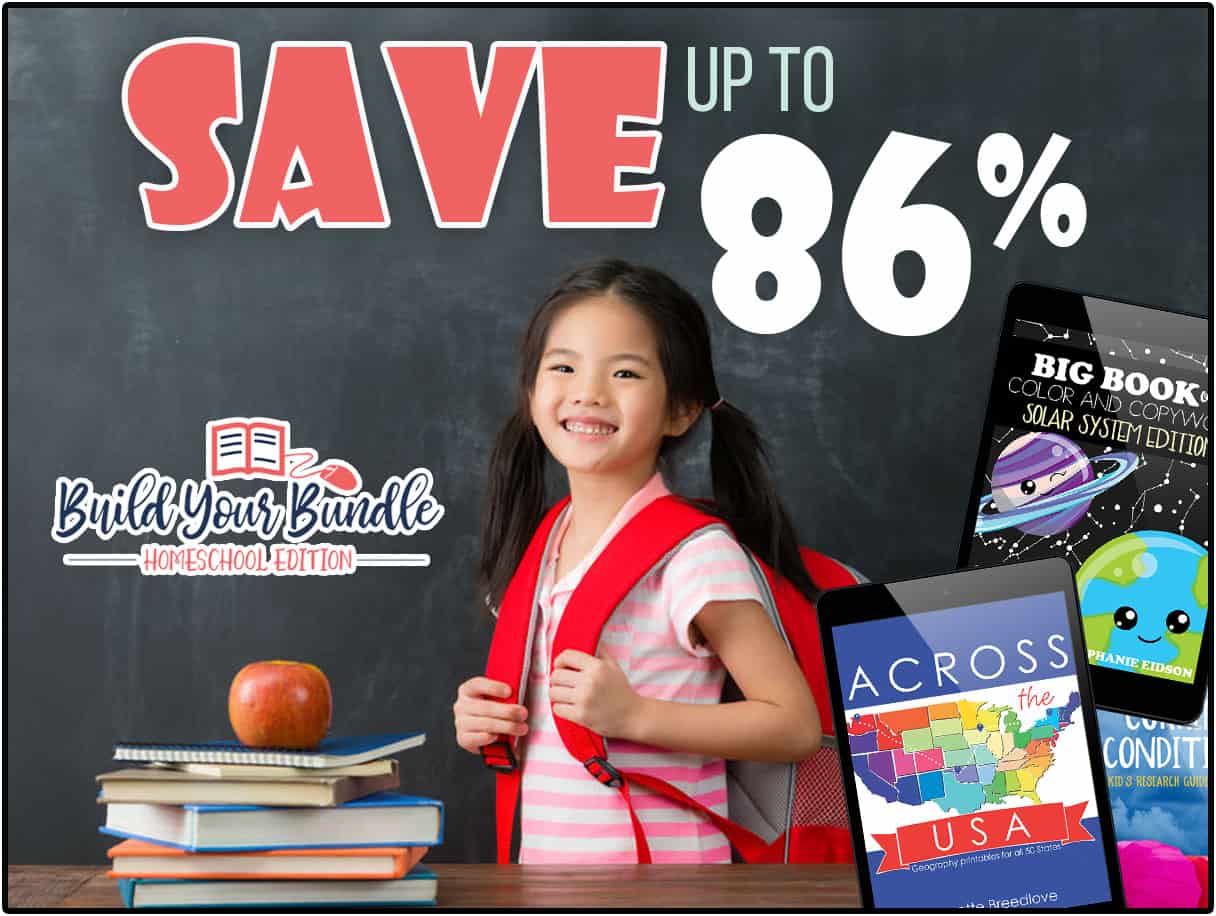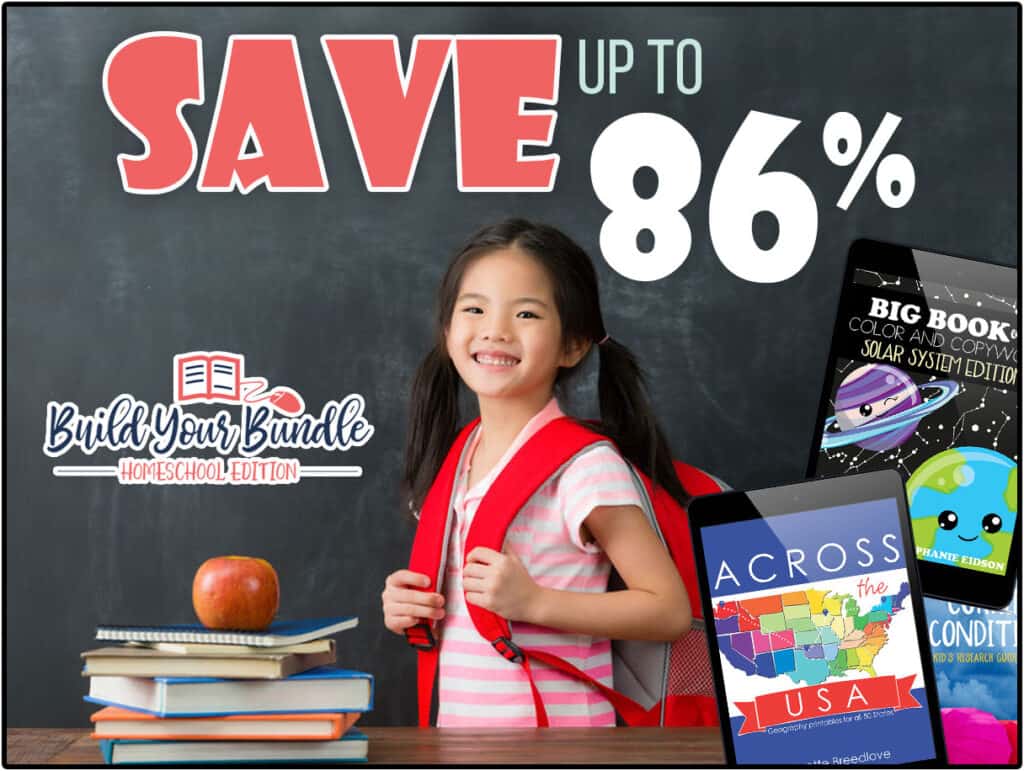 Need more Noah's Ark bible crafts for kids? Click on the image below for another fun and easy craft to teach about God's promises!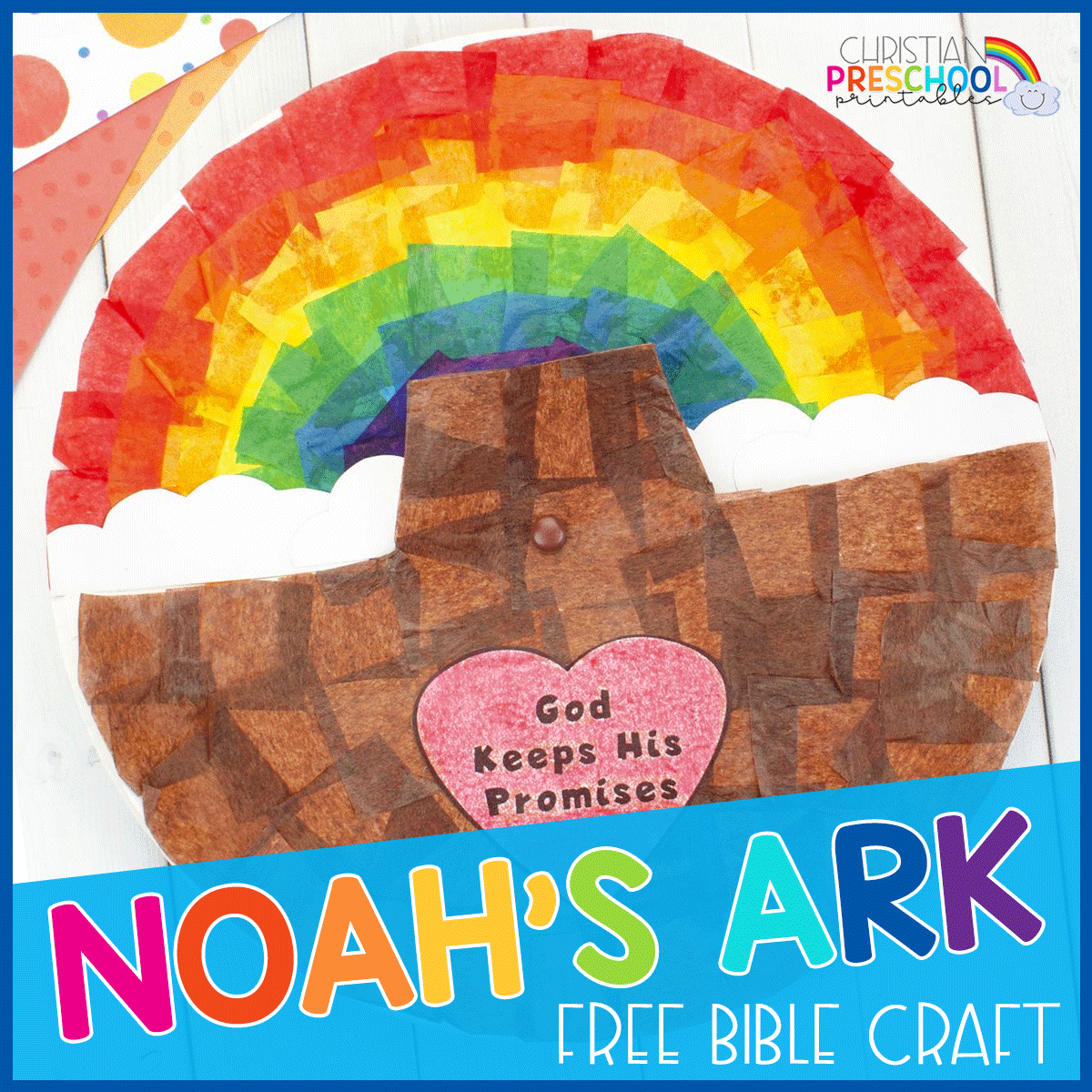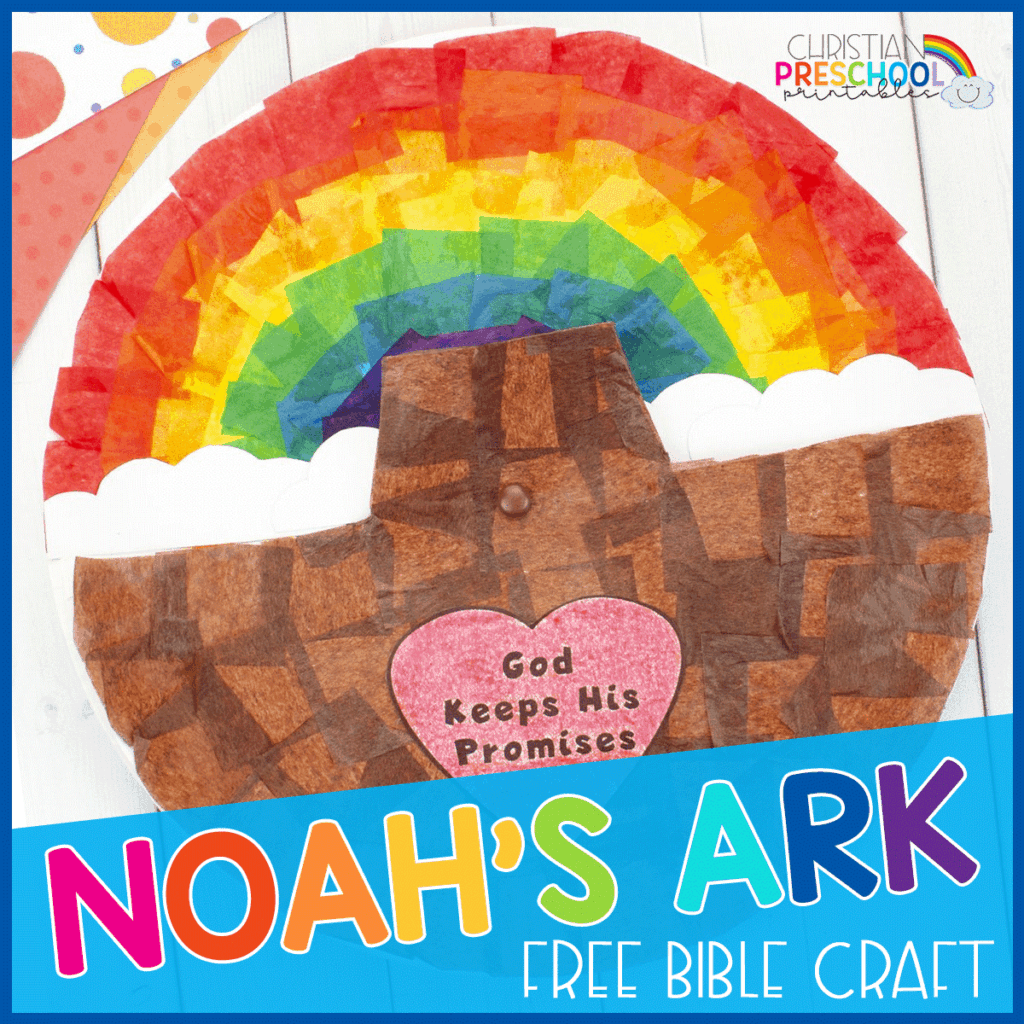 Bible ABC Curriculum Notebook:
Letter of the Week Simplified! Over 600 pages of downloadable resources for teaching children the Alphabet one week at a time. For each letter of the alphabet you'll receive 24 pages of Bible activities, worksheets, charts, coloring pages, math explorations and more. Designed to keep the prep work to a minimum, our Bible ABC Curriculum Notebook can be spread over 26 weeks. View the sample pages above for a detailed course outline and a suggested 4 day schedule.
Sample Week
---
[huge_it_slider id='1']
.
.