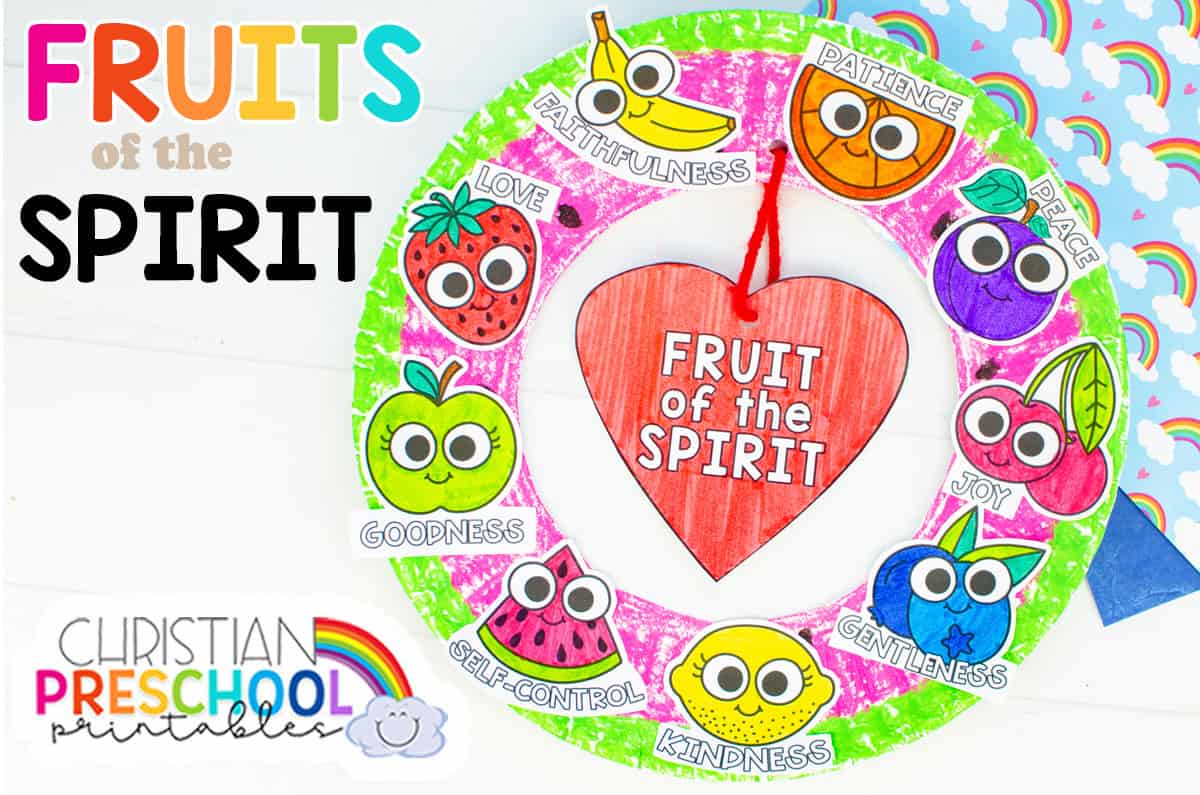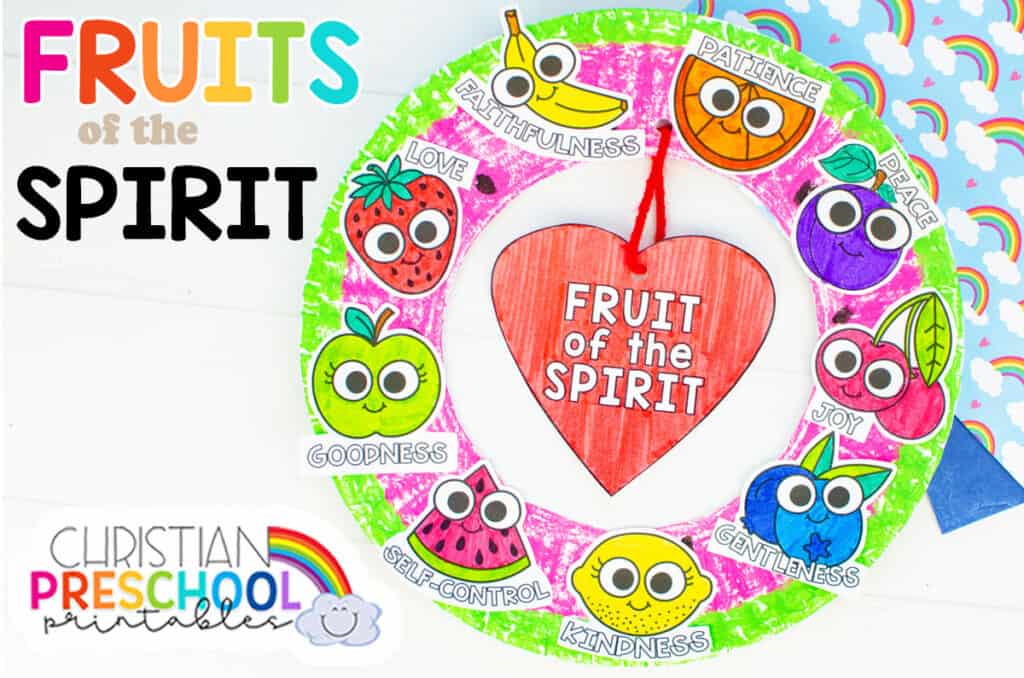 Our Fruits of the Spirit Printable Crafts are excellent bible crafts for many types of classes and environments. Whether you need a bible craft for a Sunday School lesson, VBS, or Homeschool unit study, this is a great hands-on lesson. We always keep our bible crafts low-prep and highly interactive for teachers and students.
In this Fruit of the Spirit craft for kids, we've designed a colorful wreath that can be completed in 8 easy steps. We've got a step by step tutorial below along with a fun and quick video to watch. These adorable fruits will help teach students important character concepts while having fun.
Fruit of the Spirit Wreath Craft
Fruit of the Spirit Craft Supplies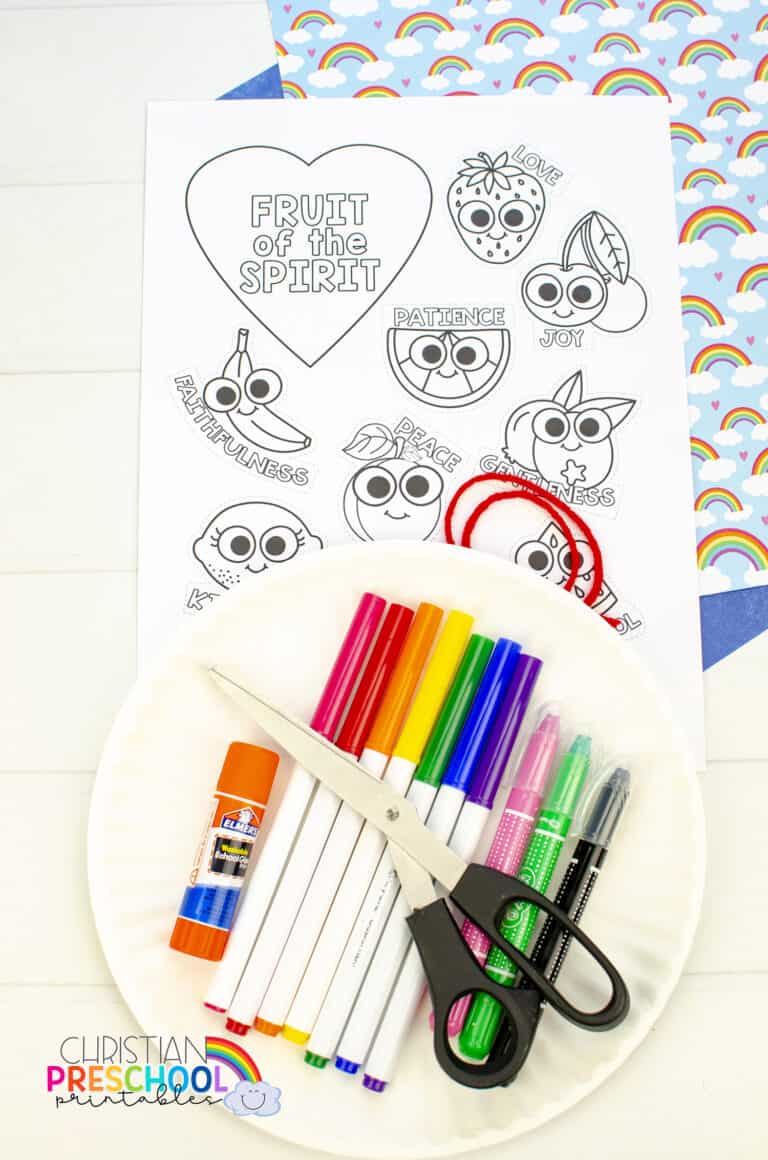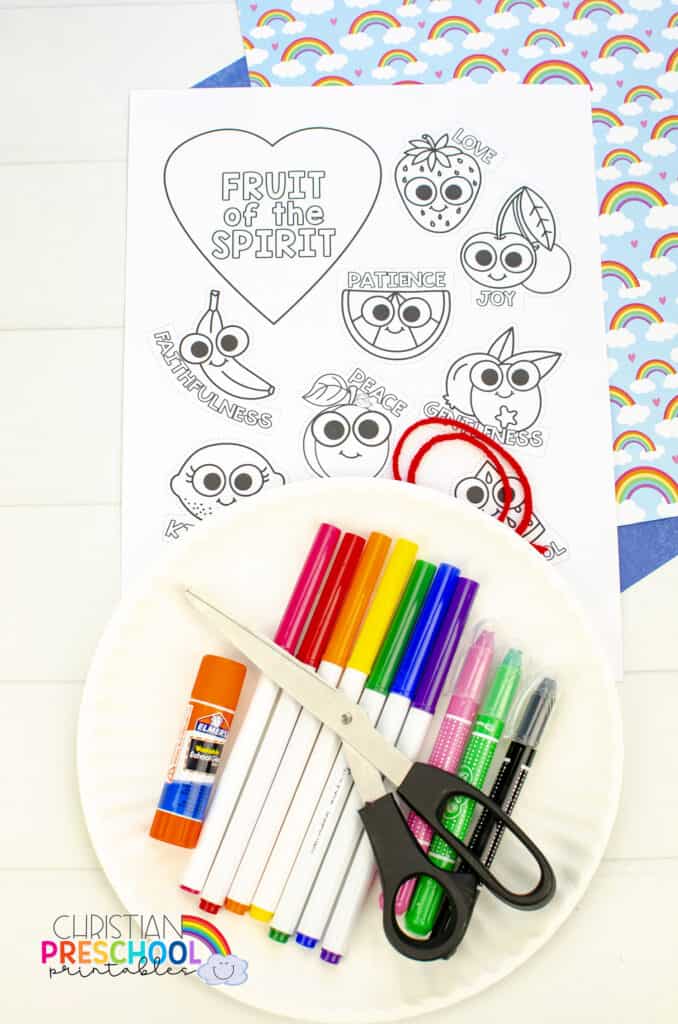 Template (available in color or black and white)
Paper plate
Markers
Paint crayons
Scissors
Glue stick
Small piece of red yarn
Fruit of the Spirit Printable Instructions
1. First, print out the Fruit of the Spirit template. It is available in color or black and white.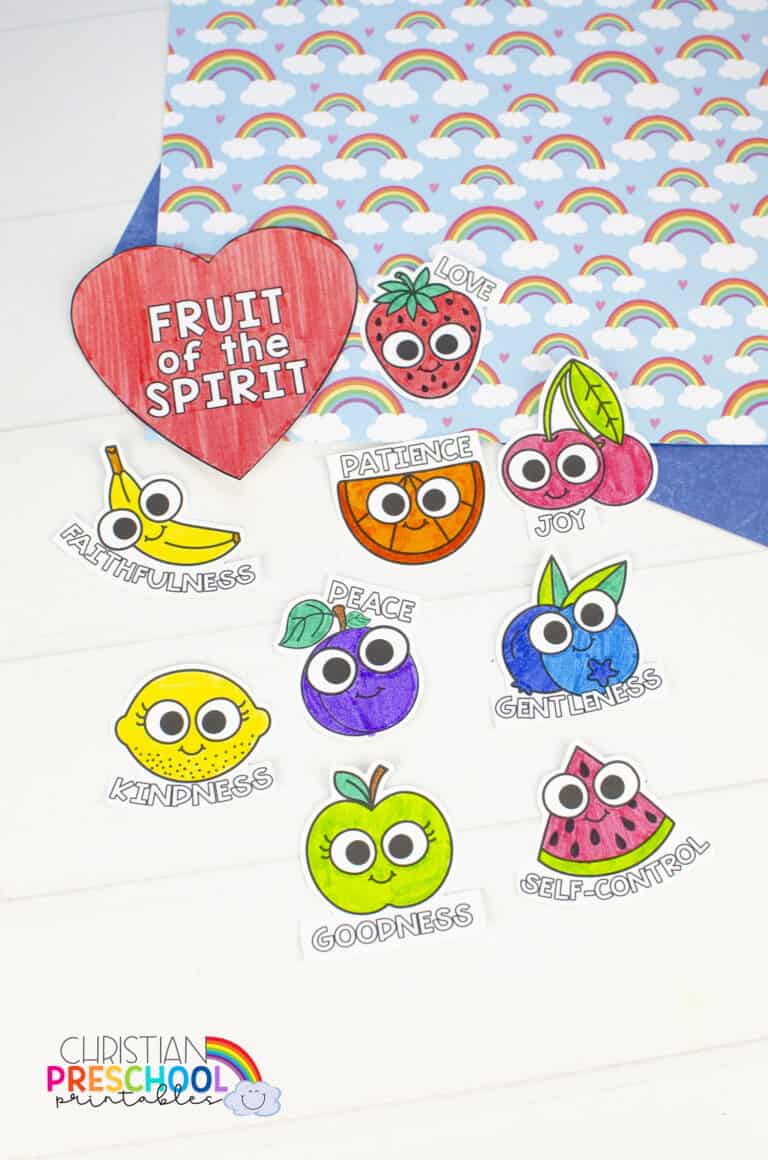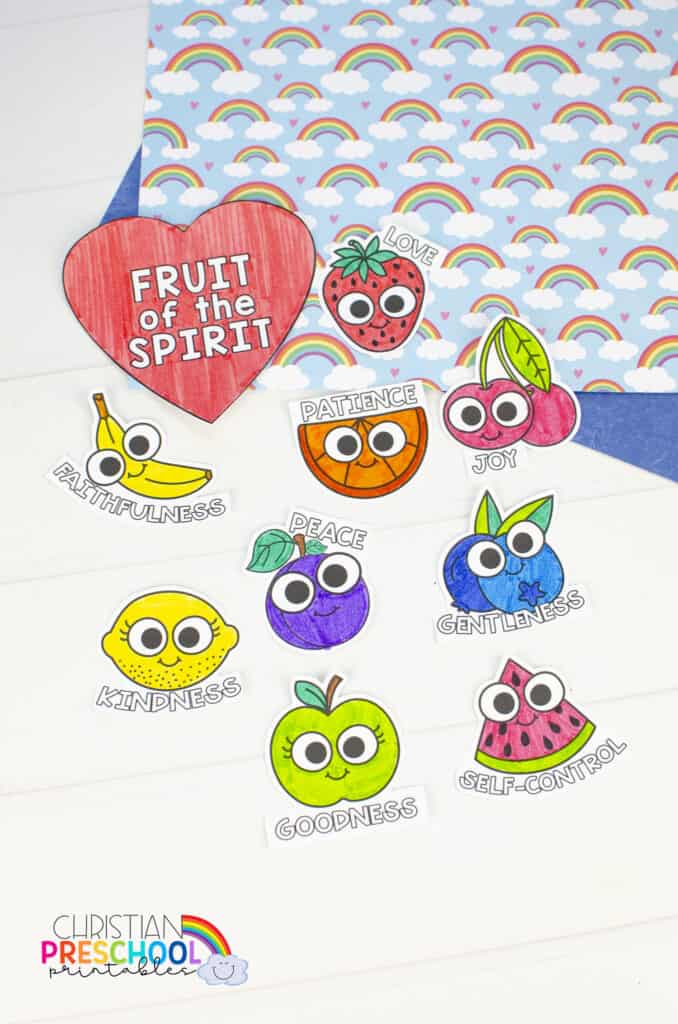 2. If you choose the black and white template, then color the pieces with markers.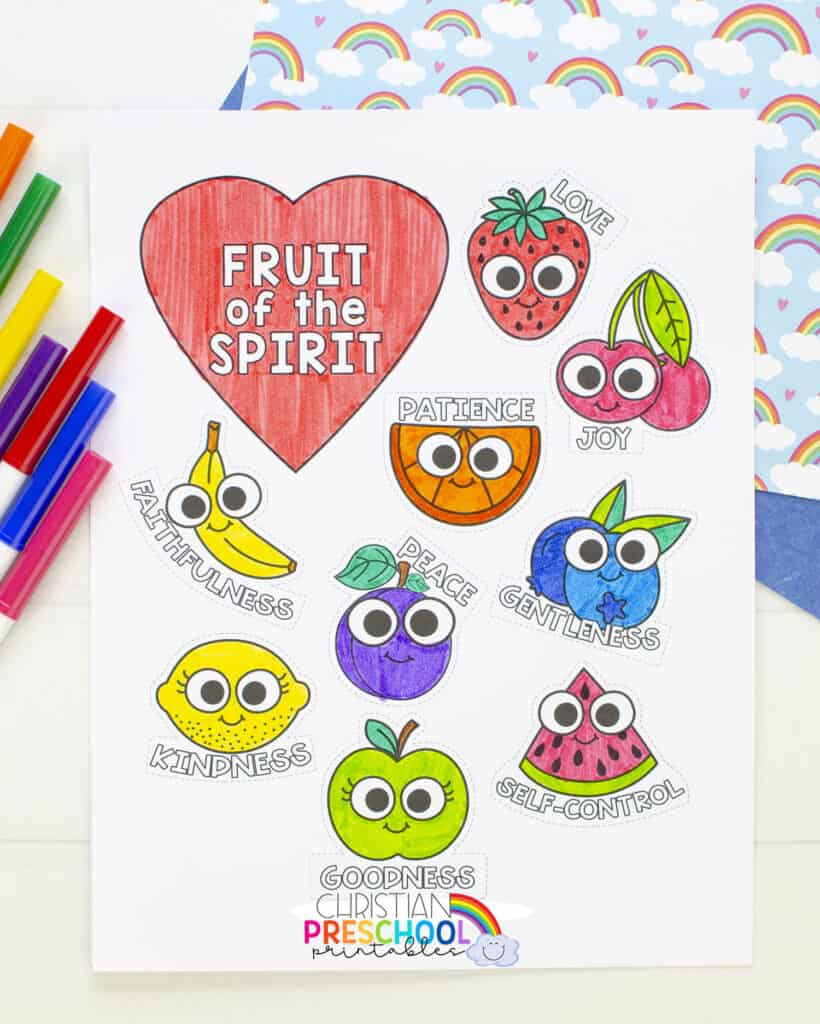 3. Now cut out all of the template pieces.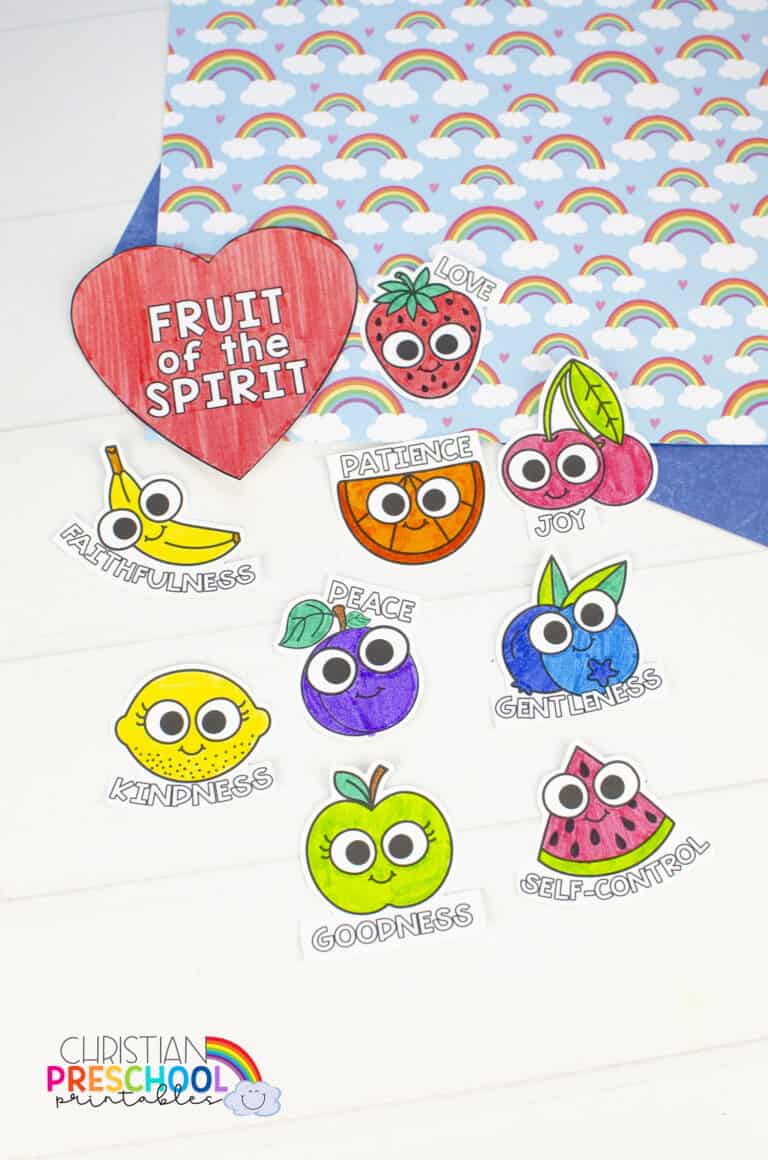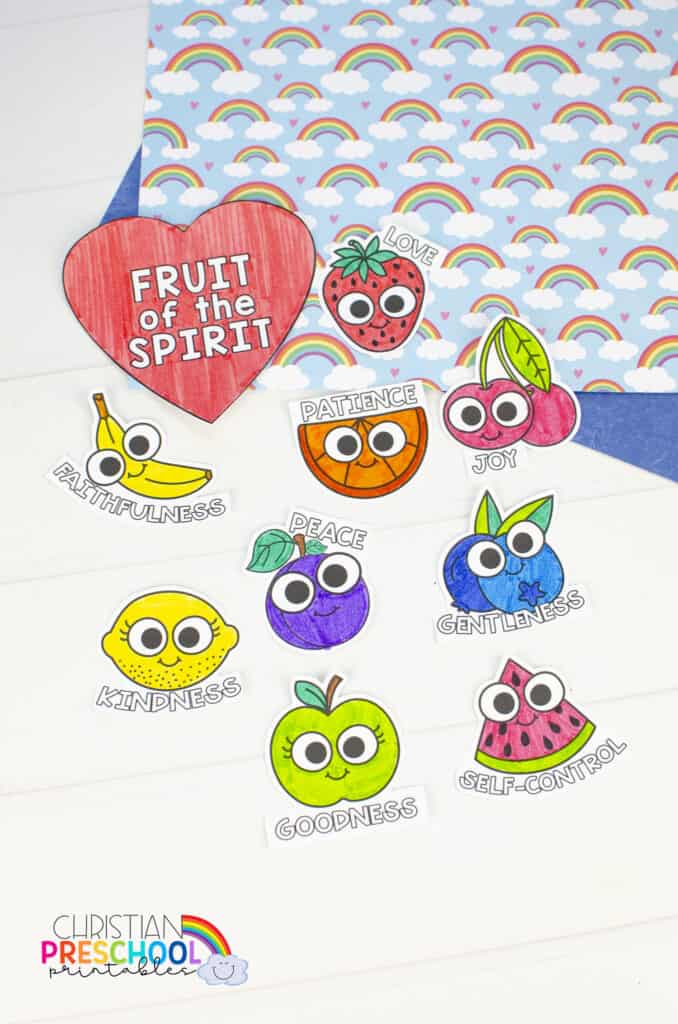 4. Grab the paper plate and cut out the middle to make a wreath form.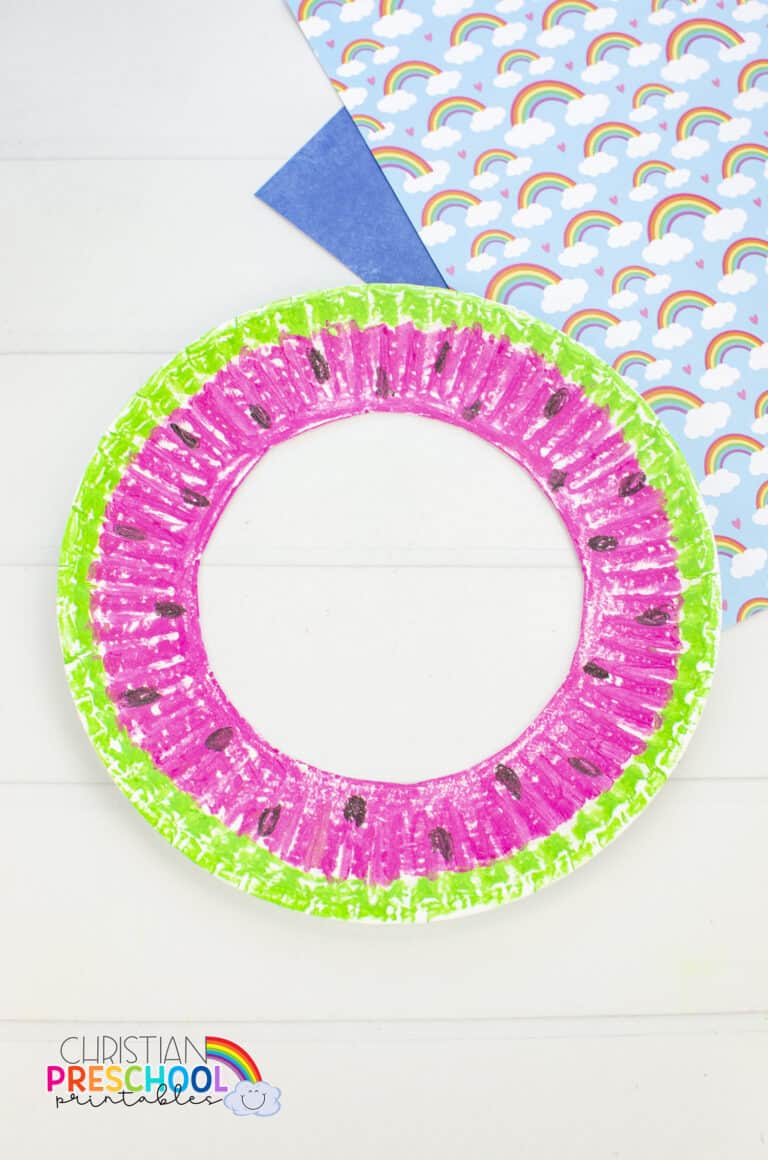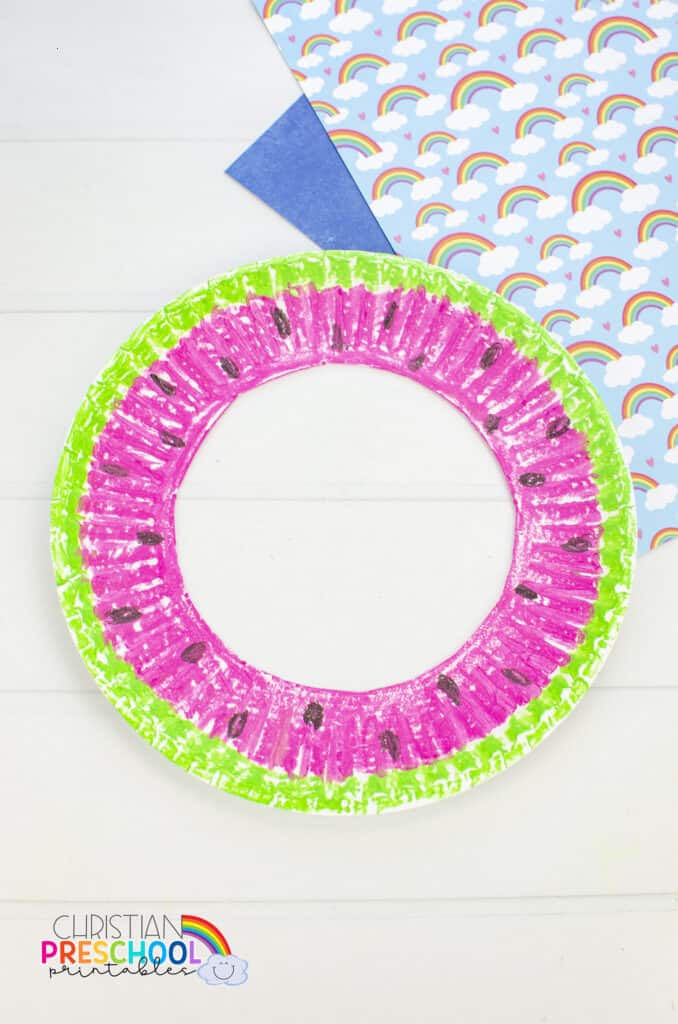 5. Next, use the paint crayons to color the paper plate to look like a watermelon. Color lime green around the edge, followed by pink. Then finish it with some black ovals to act as watermelon seeds.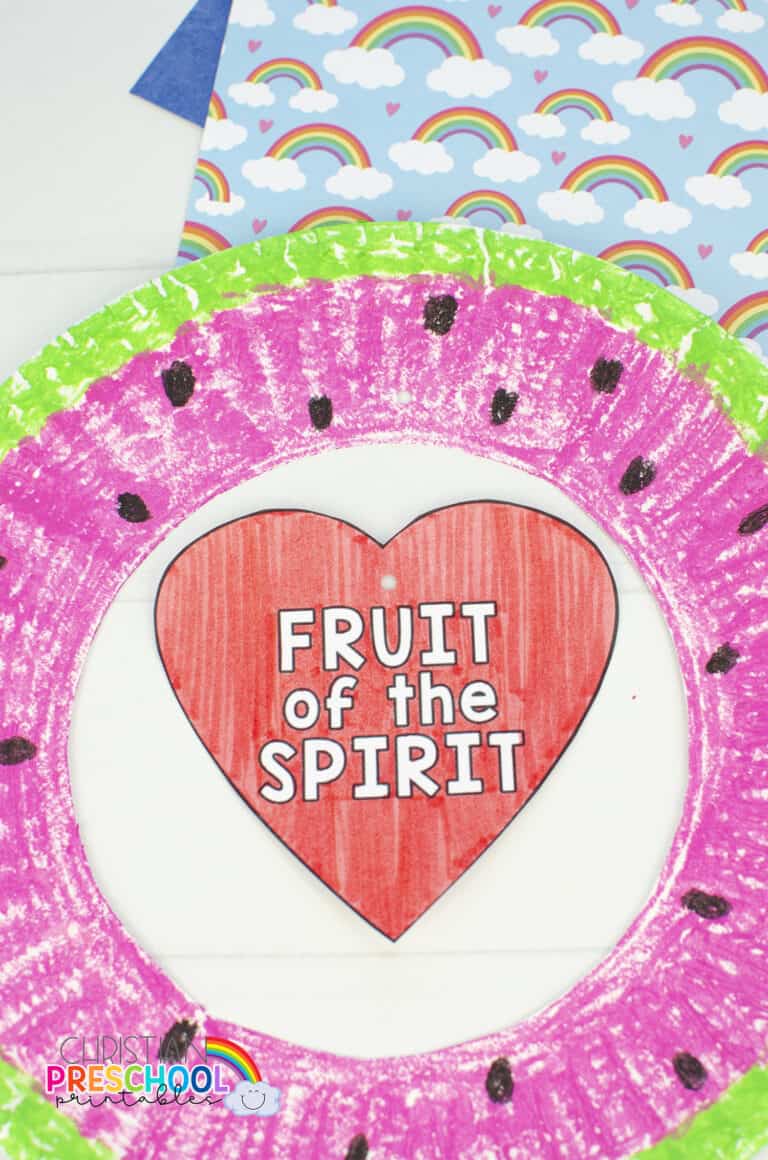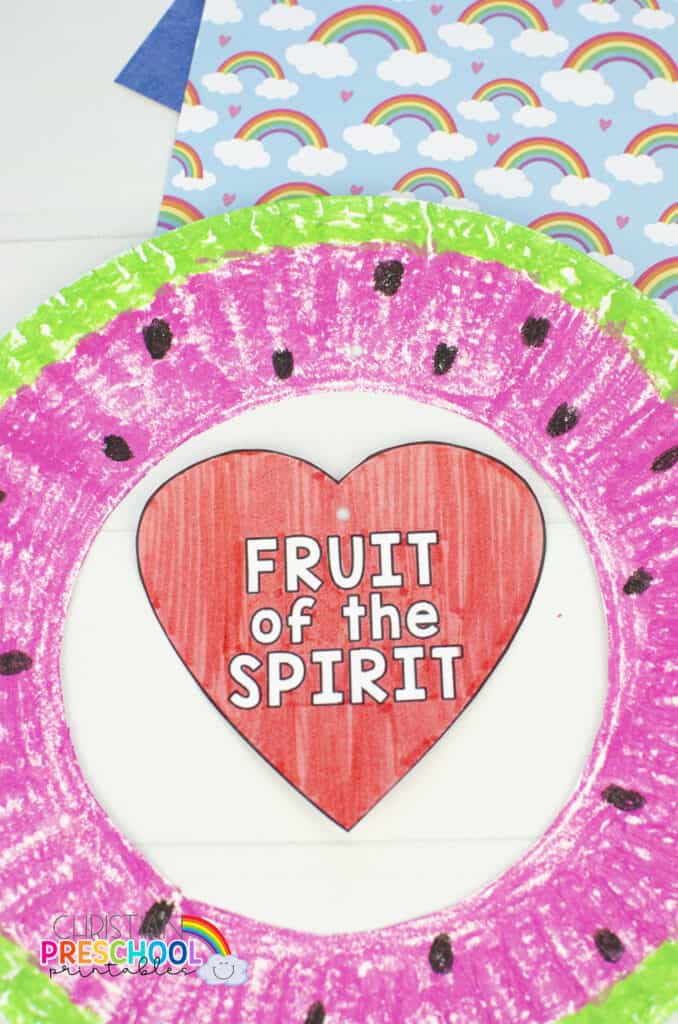 6. Use the hole punch to make holes on the plate and template heart.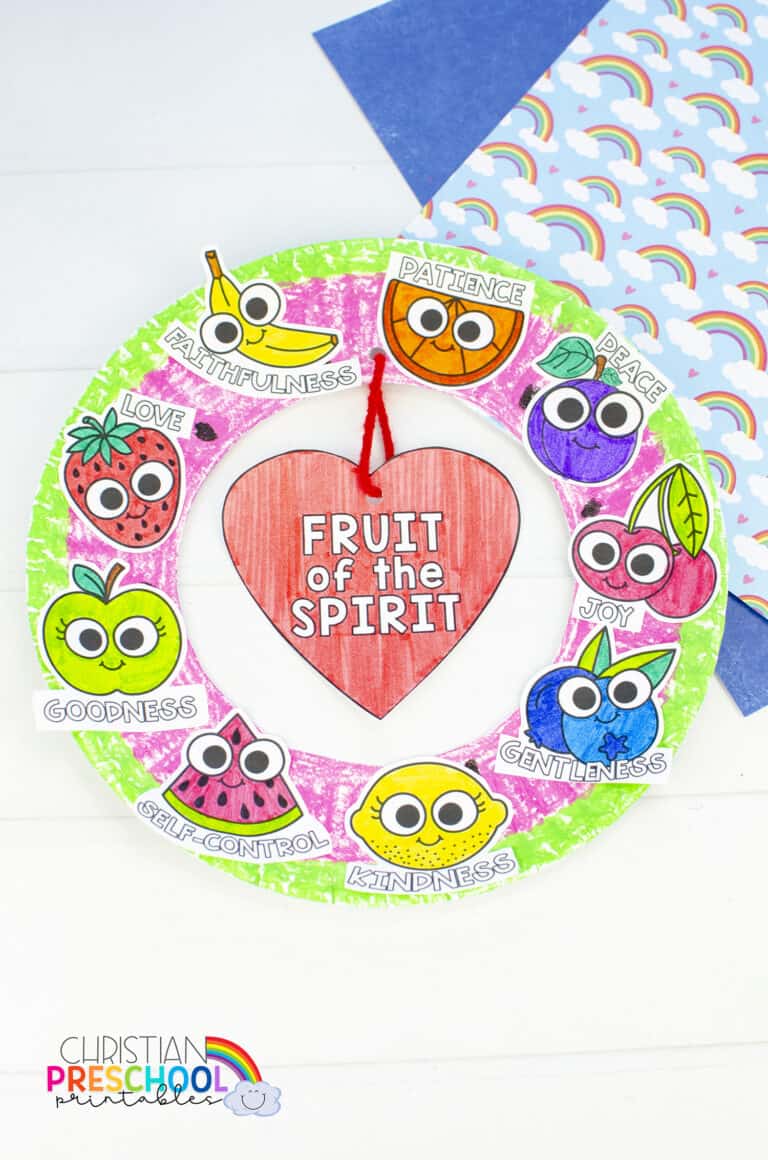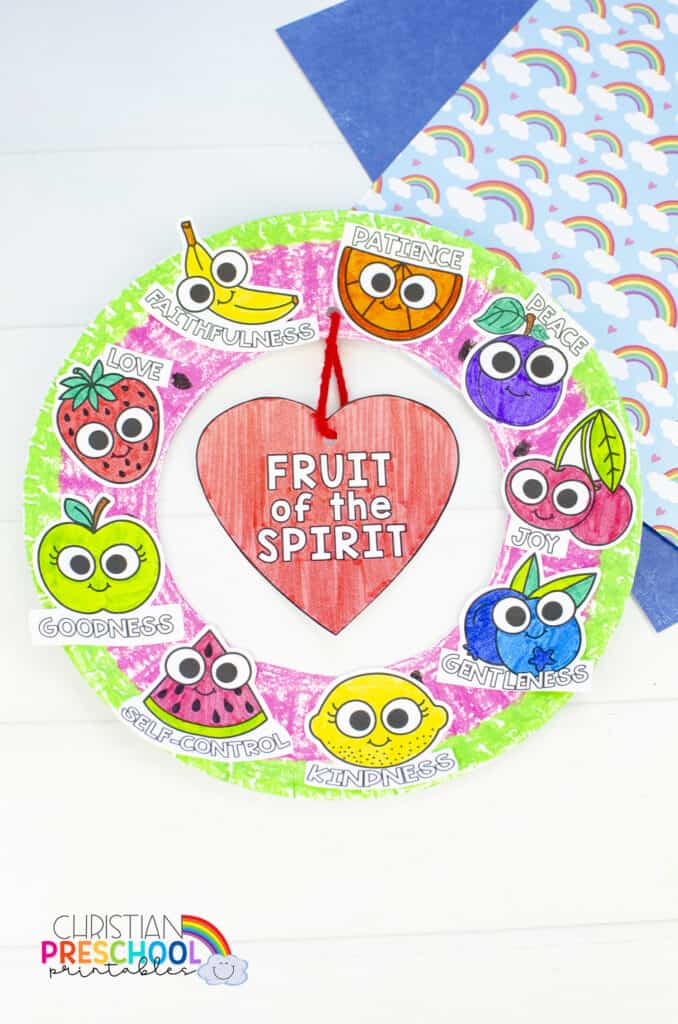 7. String the red yarn through both holes and make a double knot to secure. Cut the loose ends.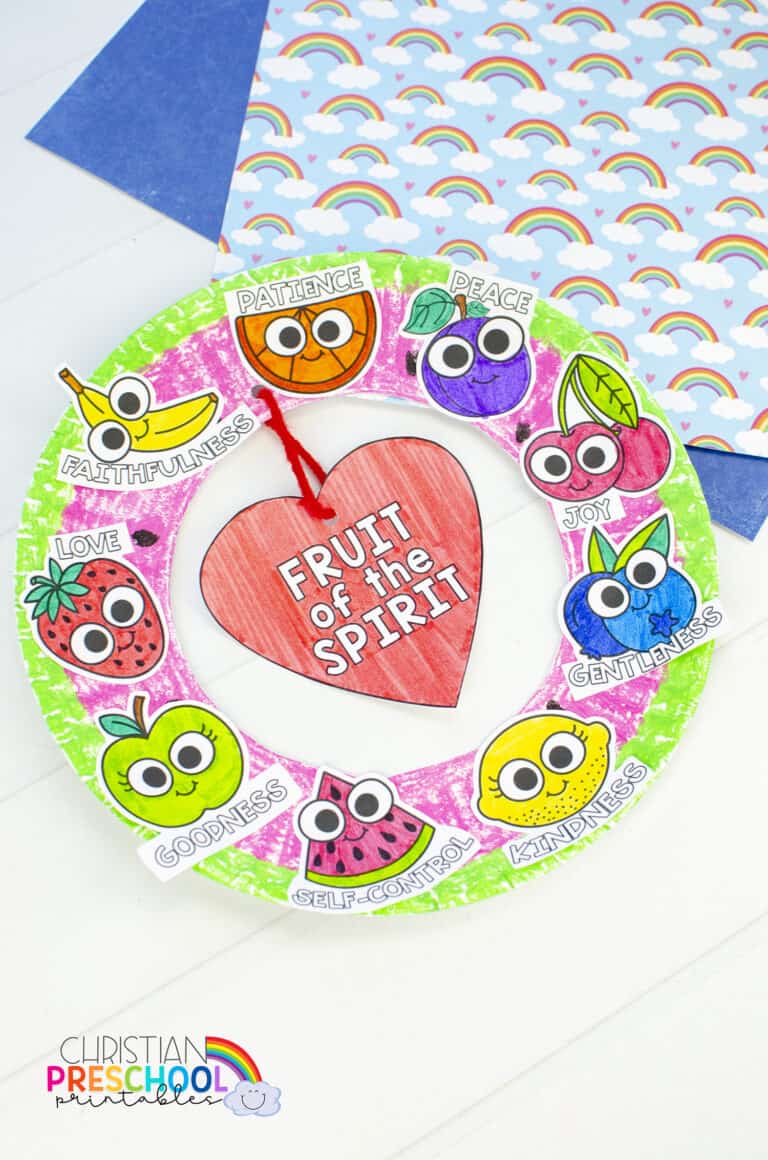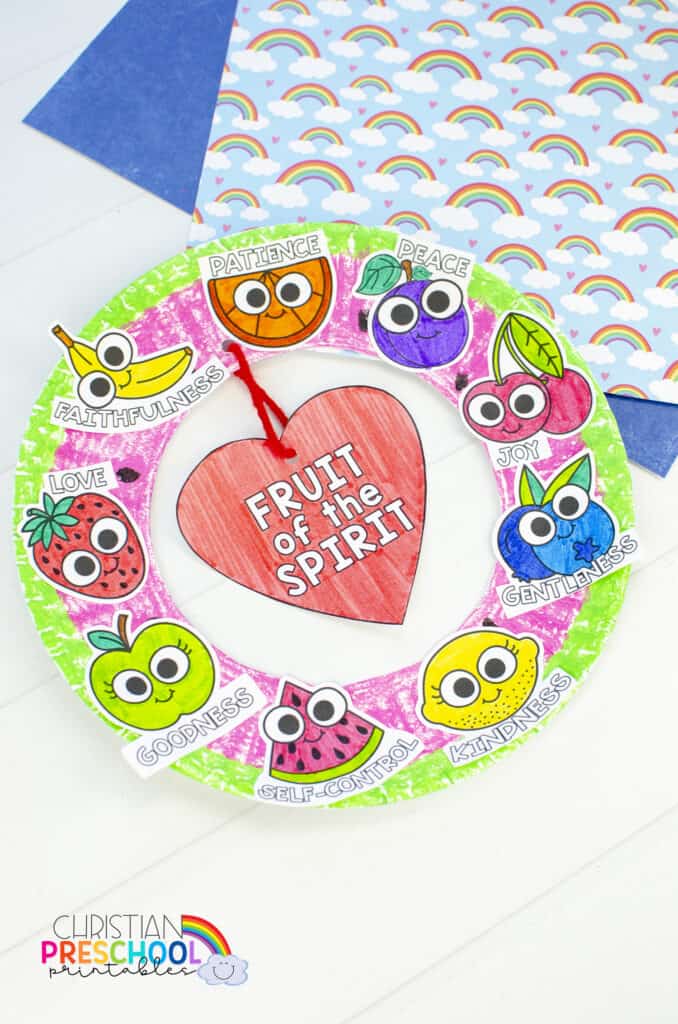 8. To finish the craft, glue the fruits around the wreath.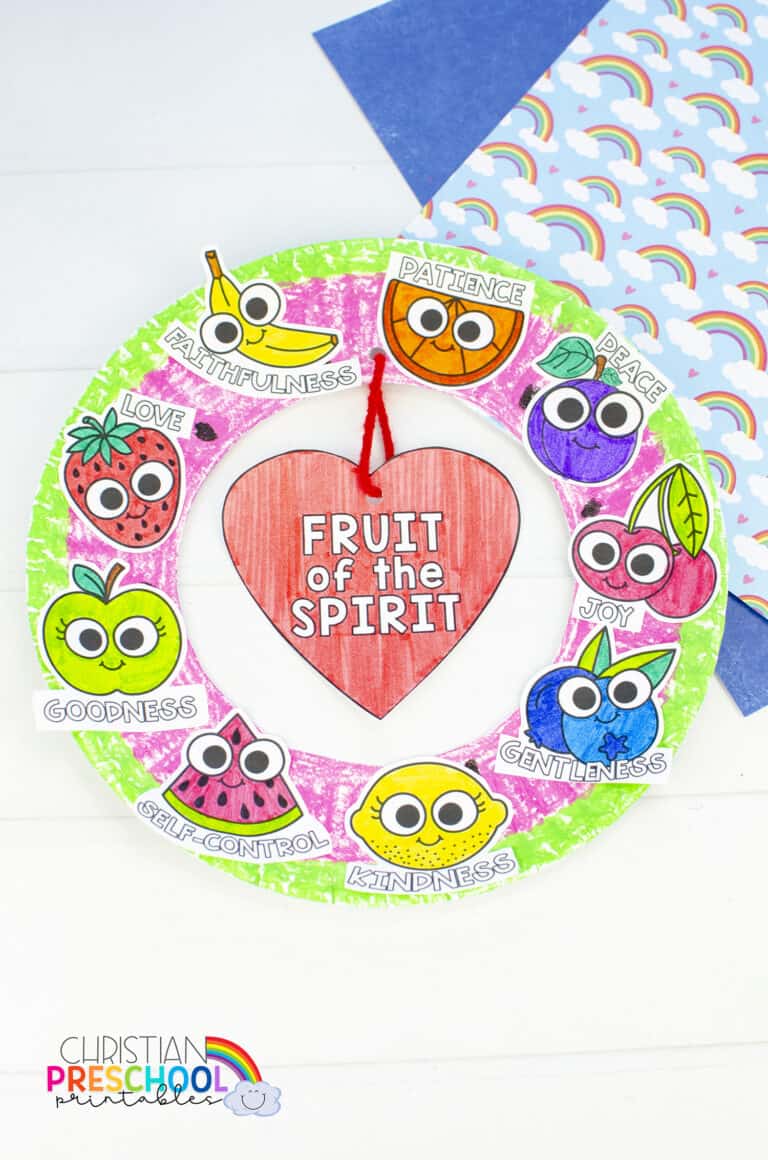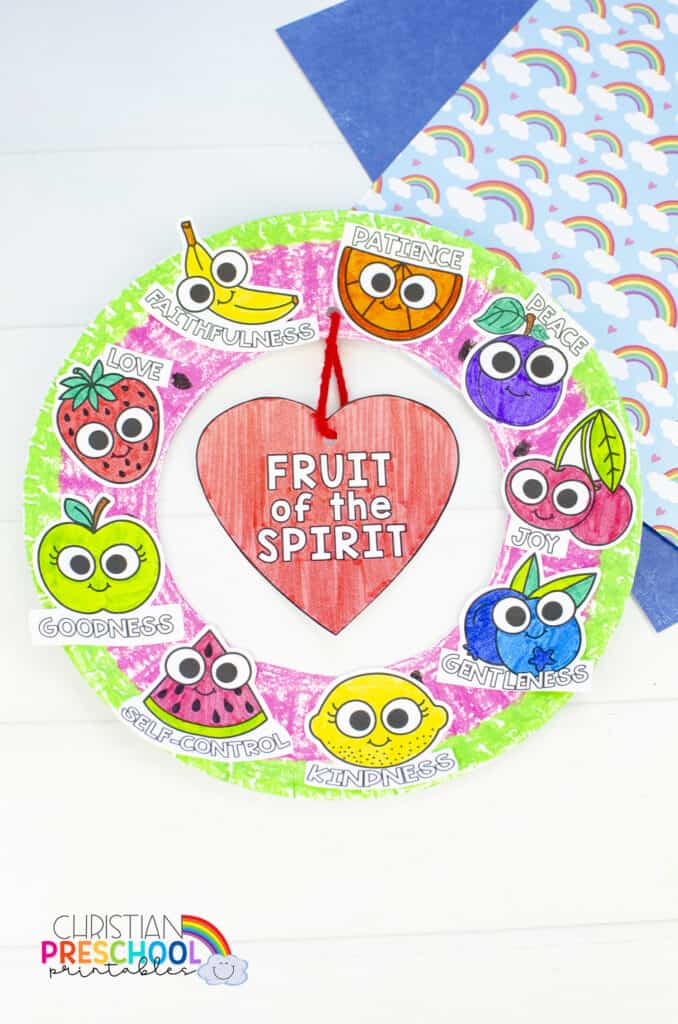 The Fruit of the Spirit bible craft is complete!