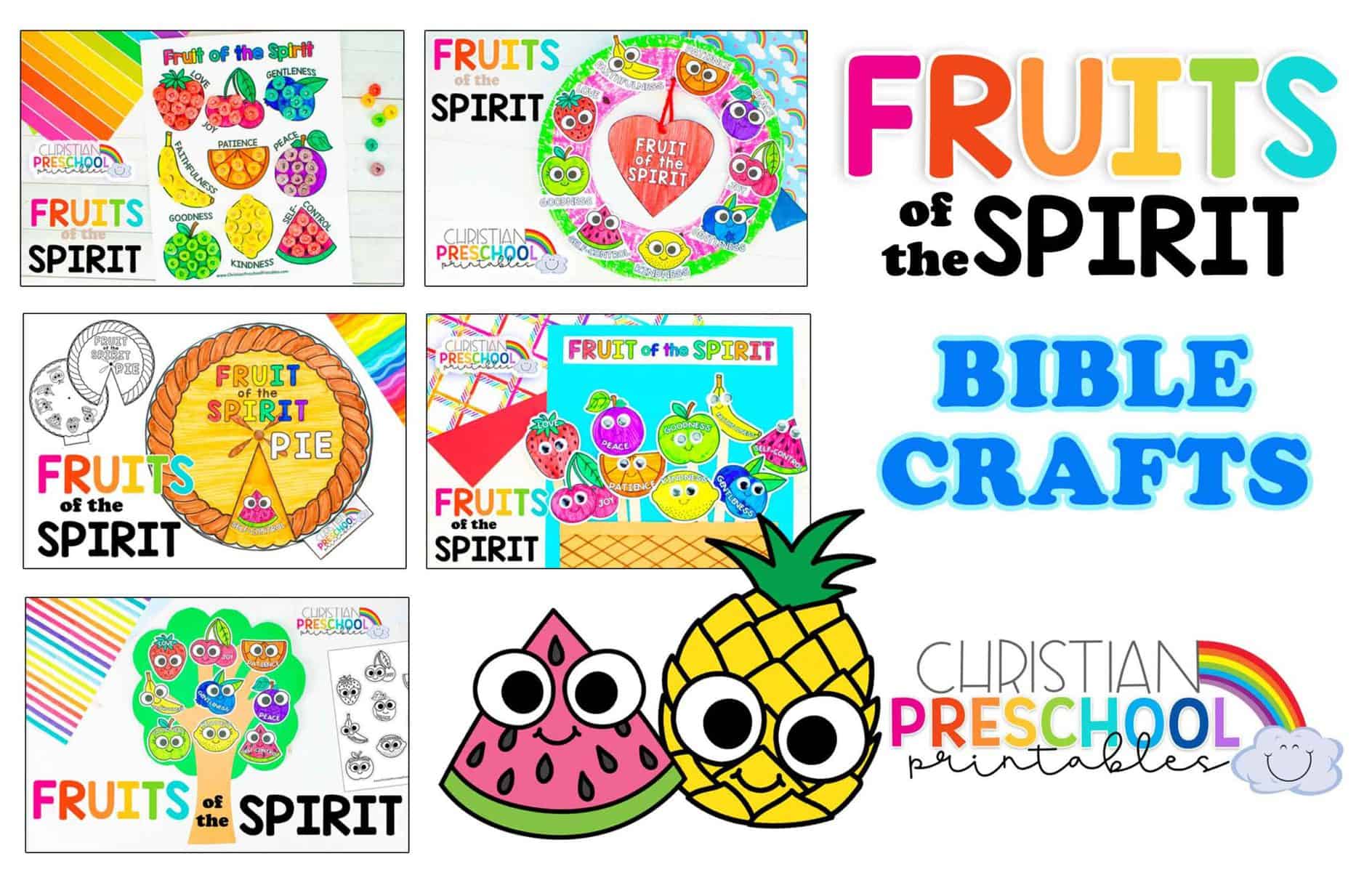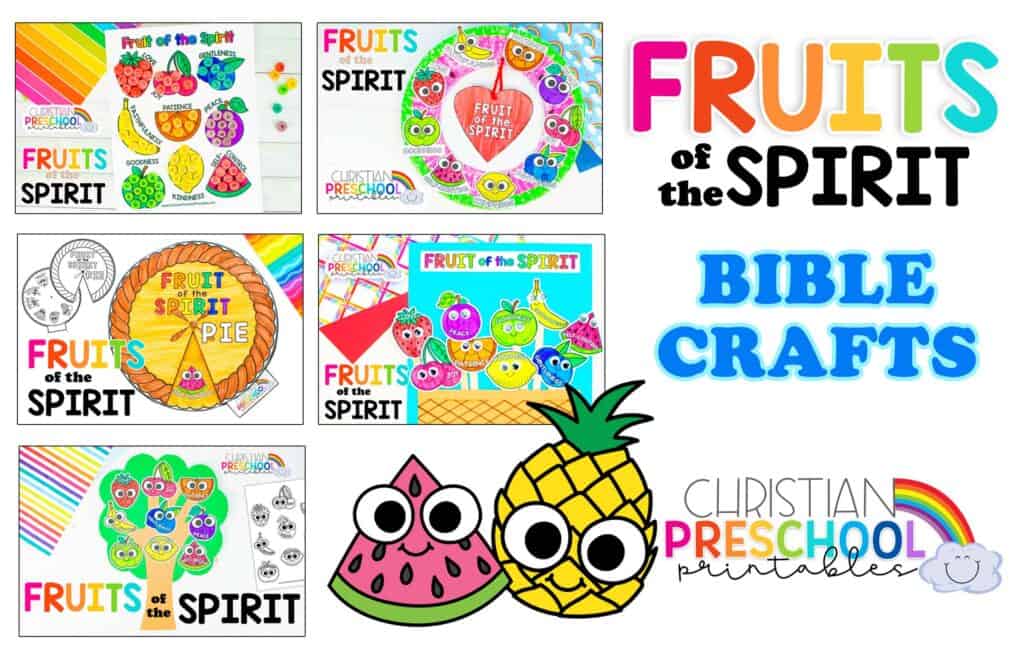 Our Fruits of the Spirit Bible Crafts are great for Sunday School Lessons or Homeschool Unit Studies. These colorful and hands-on activities are low-prep and highly engaging, making them the perfect accompaniment to your Fruit of the Spirit Bible Lessons.
Learning about the Fruits of the Spirit is one of the most FUN and EXCITING Bible lessons you can teach in your Sunday School classroom or VBS. There is something just so fun about these adorable fruits, and best of all these activities will help you teach your students important character concepts that will stick! We've created a variety of projects that can be used with students of all ages.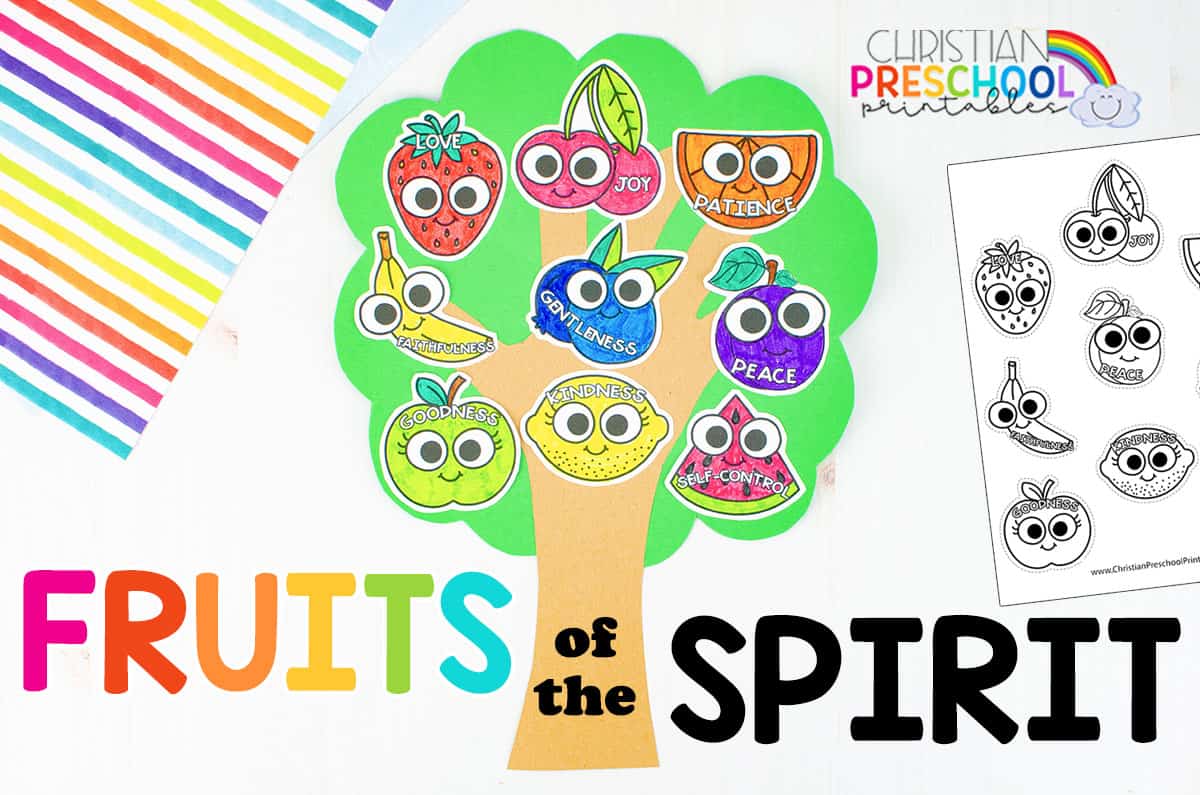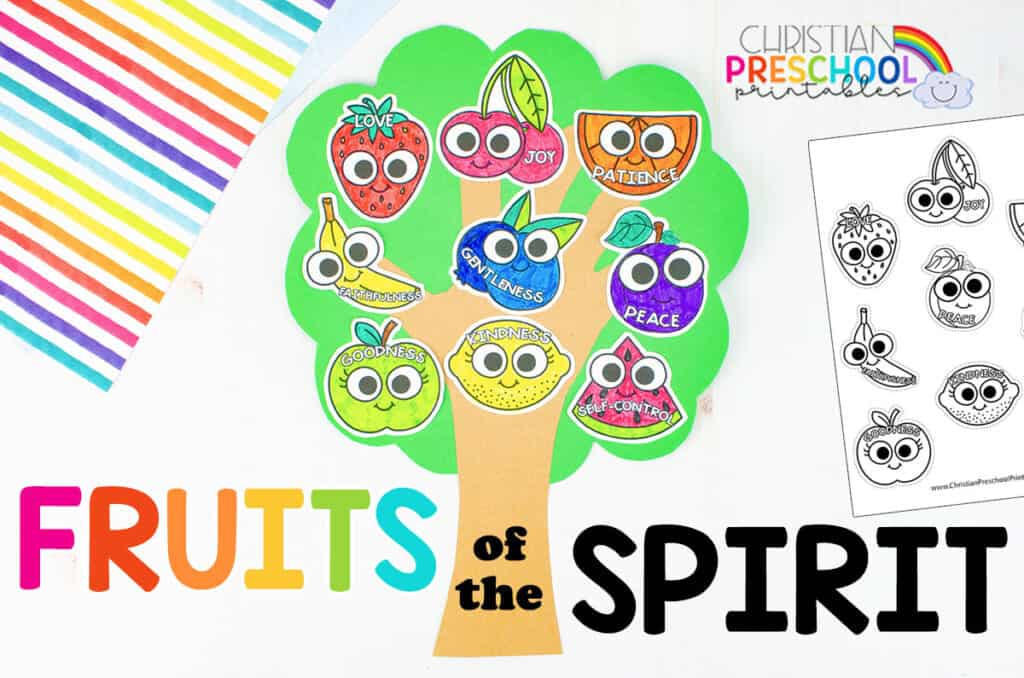 This is one of my favorite Fruits of the Spirit Bible crafts because it is a great visual representation and application of the Fruits of the Spirit. As you complete this project with your students, teach them that God intended their hands for love, peace, kindness, goodness etc….. that as they respond to situations in life they can pick a fruit or two to respond with.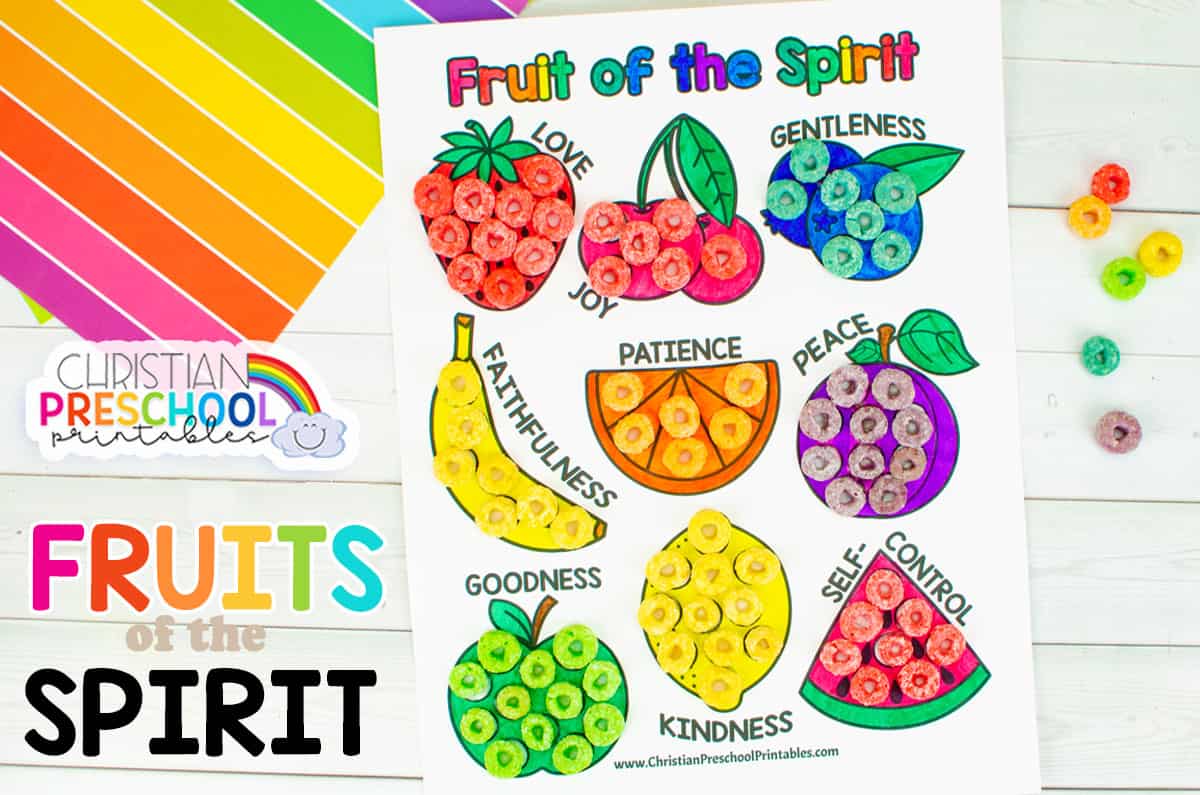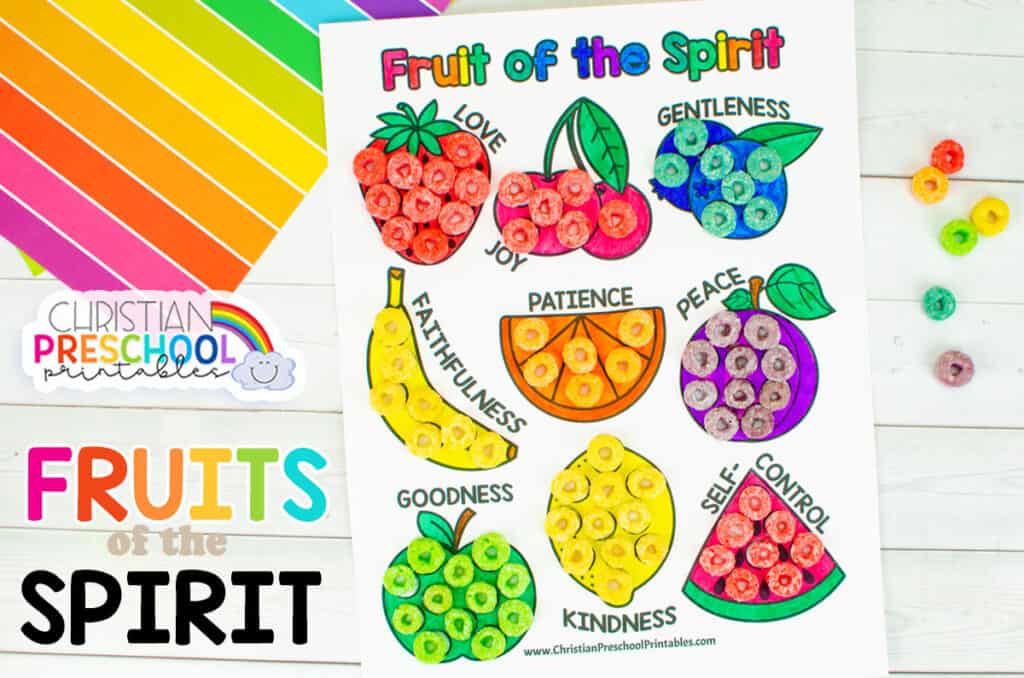 When it comes to your Preschool Sunday School classroom, it doesn't get more fun than fruity cereal! Your kiddos will enjoy snacking on these fruity bites and they work on simple fine motor skills. Try this Fruit of the Spirit Cereal Craft today!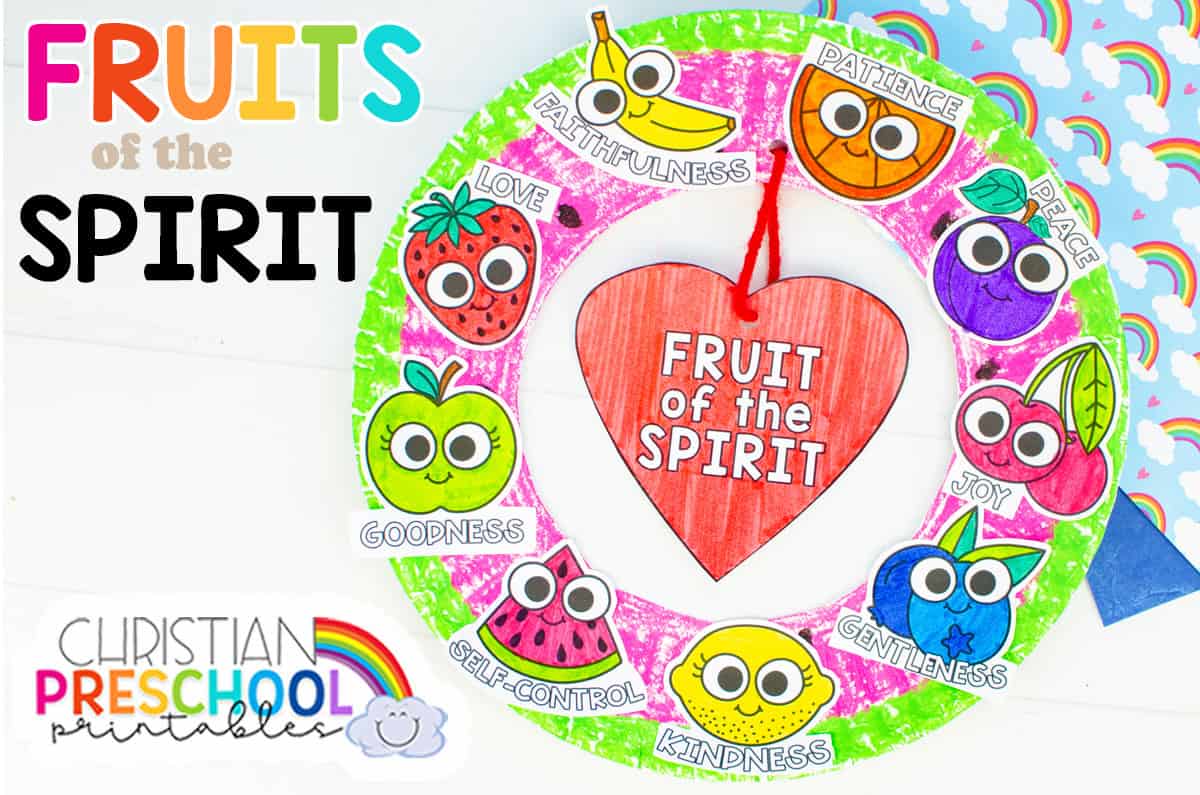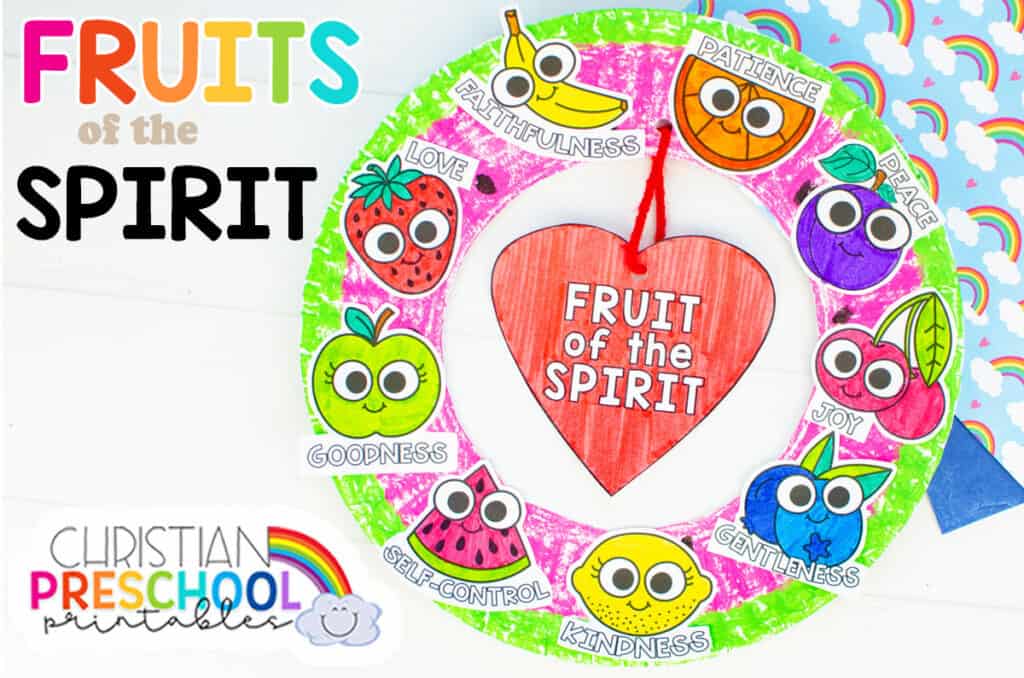 Older students will enjoy this Fruits of the Spirit Paper-Plate Wreath Bible Craft, and it couldn't be simpler to set up in your classroom. Students will use our Fruits of the spirit printables to decorate their watermelon wreath! These colorful wreaths are great for take-home activities as well. Students can hang them on their bedroom door as a gentle reminder to choose the fruits of the spirit.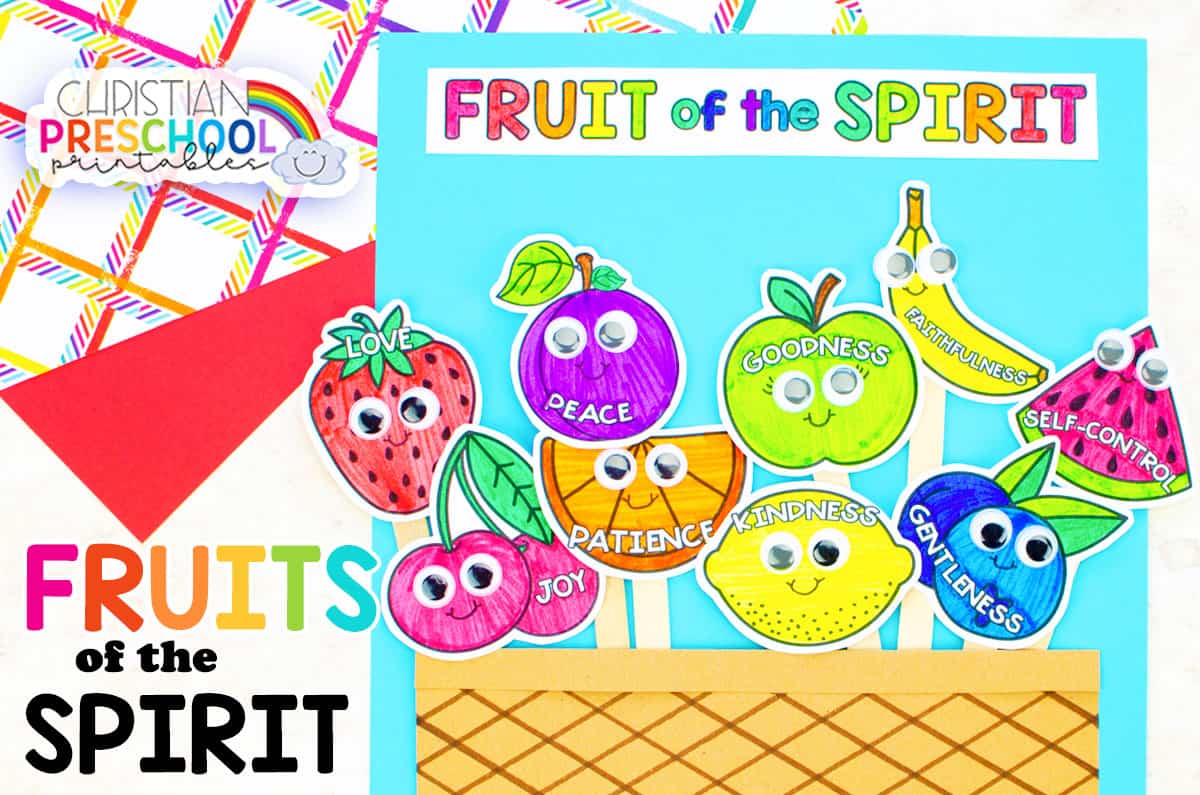 This is a fun hands-on Bible craft where students will make their own Fruit of the Spirit Basket to store all their fruits! This Bible craft is extra fun with Popsicle sticks and wiggle eyes if you have them! We've included all the templates in our Fruits of the Spirit Bible Activity Pack to make things super simple for you to get started.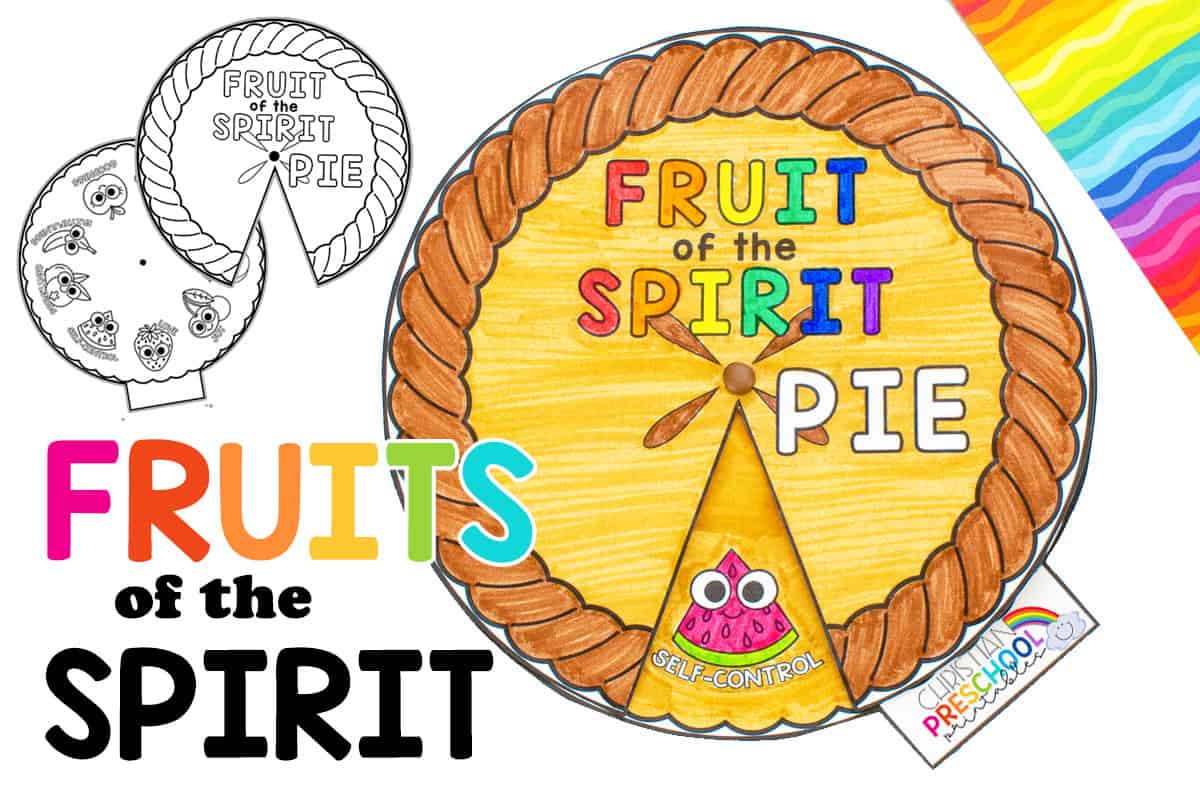 Who doesn't LOVE Fruit pie? Fruit of the Spirit Pie that is! This is an extra simple project that would be great for your younger preschool students. They can color the levels of the pie and you can help them assemble it into a wheel. Each turn of the wheel reveals a new fruit of the spirit. What a FUN way to help your students remember these important and biblical character traitss!.