One of the founding moments in the Old Testament was when Moses was handed the Ten Commandments atop Mt. Sinai. Children can learn these ten commandments with simple motions or visuals. In the New Testament, Jesus confirms that we should obey God commands and that the two greatest commandments are to love the LORD, and the love your neighbor as yourself. Below you'll find  Ten Commandment crafts, printables, worksheets, bible verse cards, notebooking, and copywork sheets, bookmarks and more!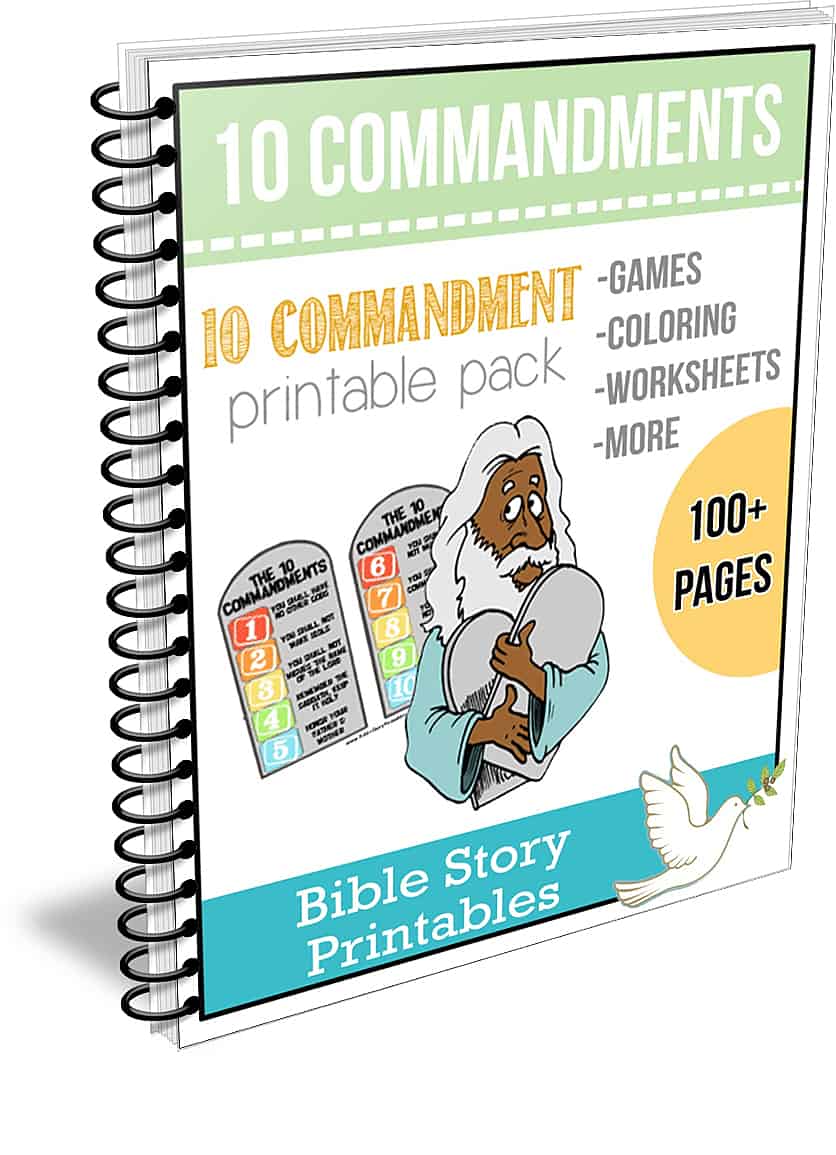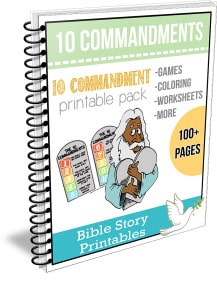 Ten Commandments Activity Pack
This is an exclusive subscriber freebie and includes over 100 pages of  games, coloring pages, worksheets and more for teaching children the Ten Commandments.  Anyone who subscribes to our FREE newsletter can download this pack instantly so join free today!

Suggested Resources on Amazon:
Ten Commandments for Kids
Ten Commandment Crafts
Ten Commandment Books