One of the founding moments in the Old Testament was when Moses was handed the Ten Commandments atop Mt. Sinai. Children can learn these ten commandments with simple motions or visuals. In the New Testament, Jesus confirms that we should obey God commands and that the two greatest commandments are to love the LORD, and the love your neighbor as yourself. Below you'll find Ten Commandment crafts, printables, worksheets, bible verse cards, notebooking, and copywork sheets, bookmarks and more!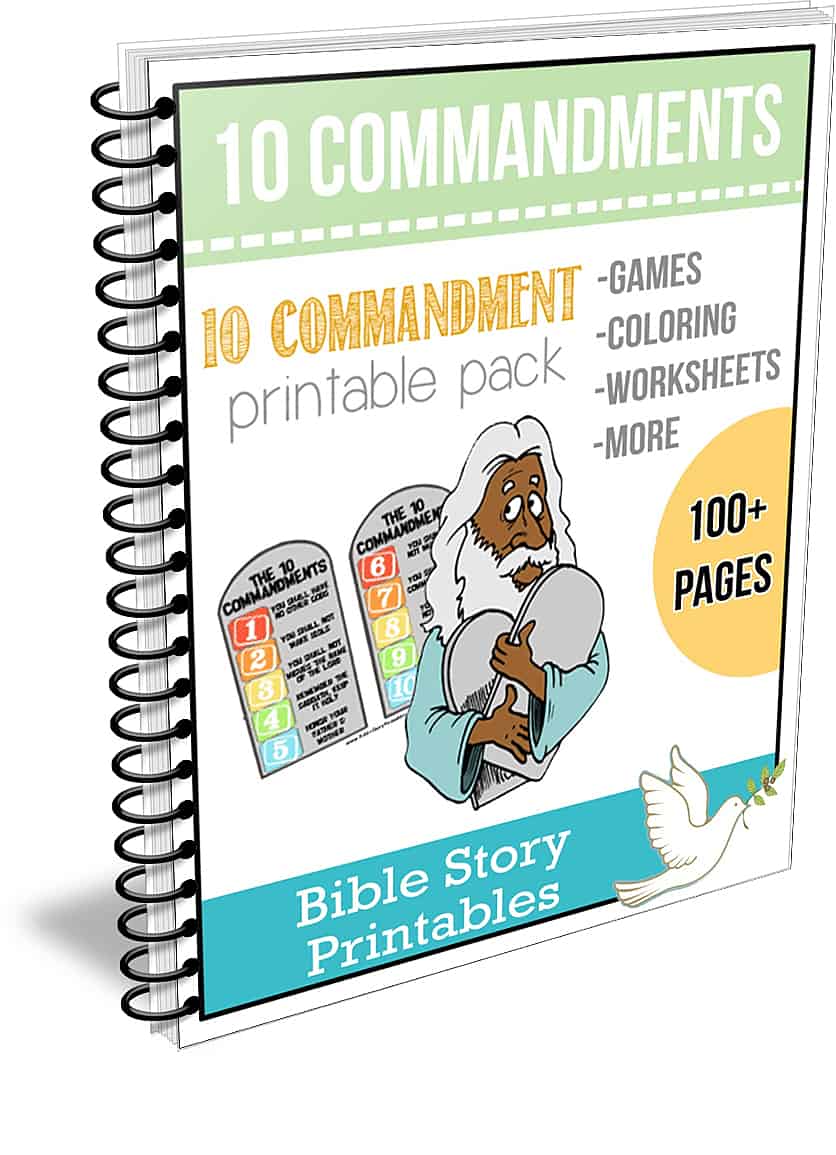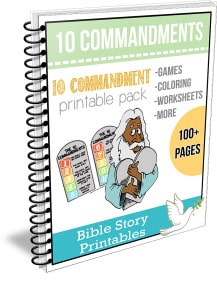 Ten Commandments Activity Pack
This is an exclusive subscriber freebie and includes over 100 pages of games, coloring pages, worksheets and more for teaching children the Ten Commandments. Anyone who subscribes to our FREE newsletter can download this pack instantly so join free today!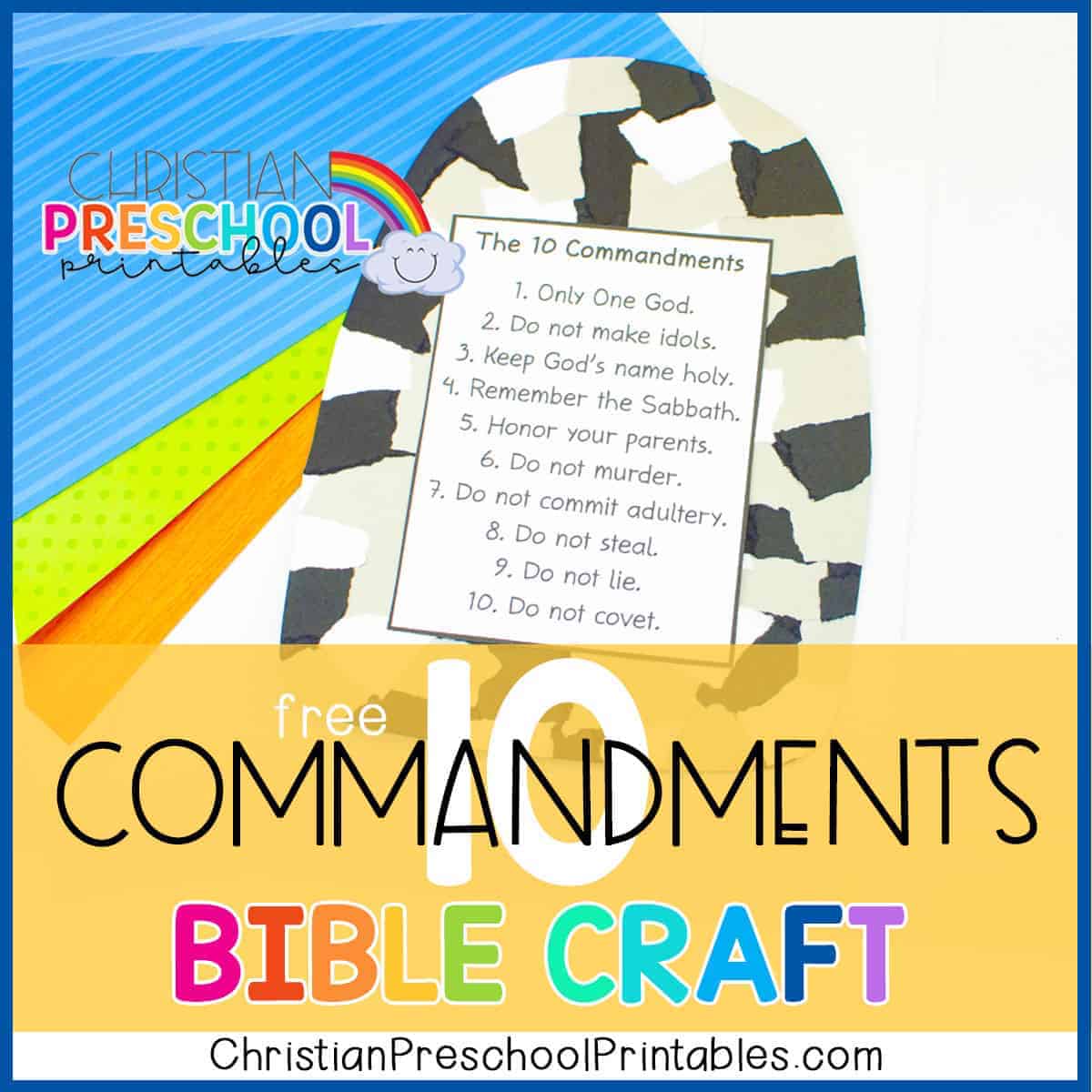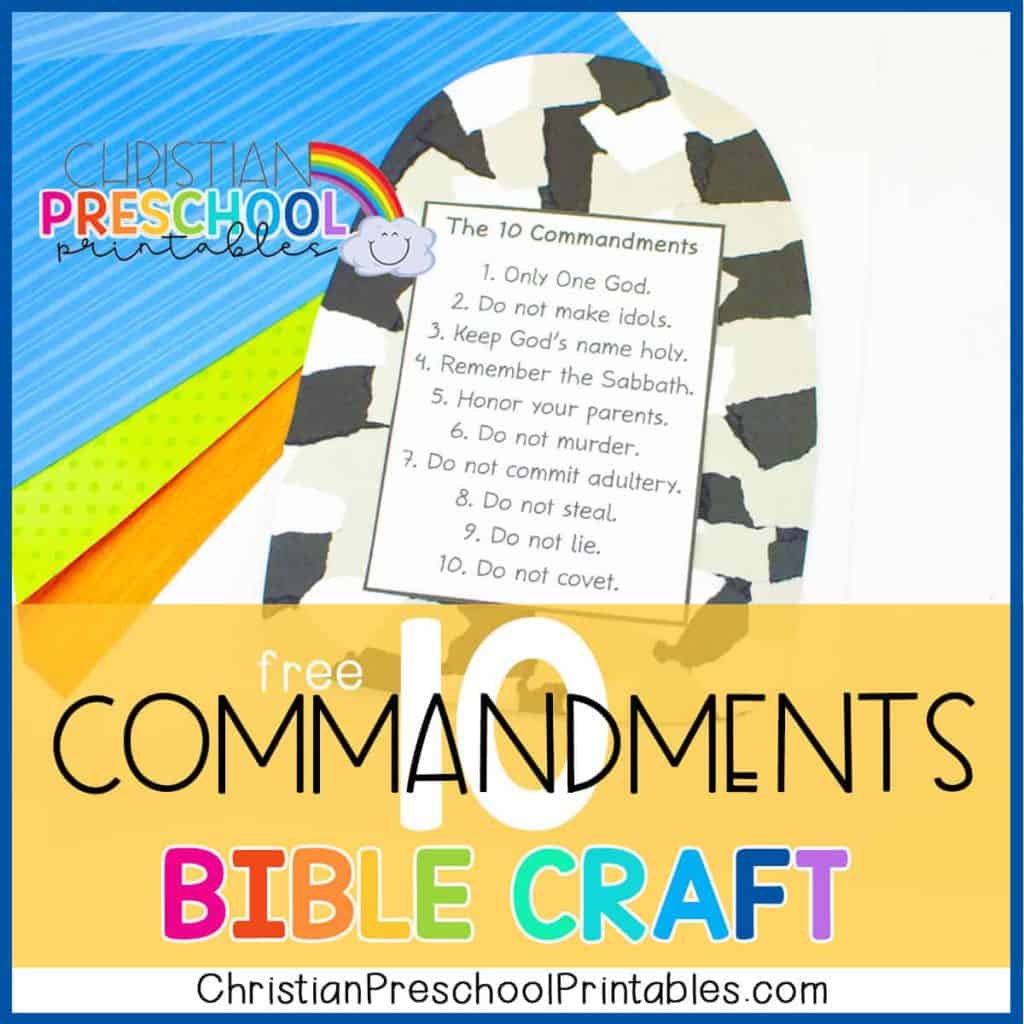 Ten Commandments Bible Craft for Kids! This simple Bible craft is great for Sunday School or classroom settings.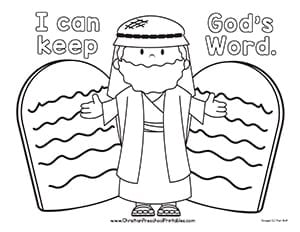 This is a simple Bible coloring page of Moses and the Ten Commandments. This is great for younger children who are learning that on way we show God love is through our obedience to His word.
A simple printable coloring sheet for children to learn the Ten Commandments. Children can color the stone tablets and read each of God's commands.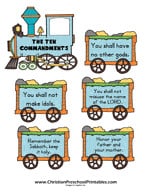 This is a fun hands on way for your children to learn the ten
commandments! Children put the boxcars in order and finish with a bible verse caboose! (Write the numbers on the back for younger children to self-check)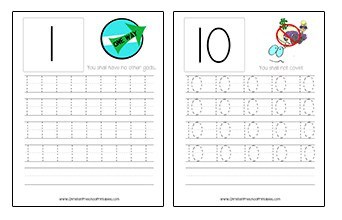 A collection of number worksheets for the ten commandments. Each page features a key visual to help children remember each commandment.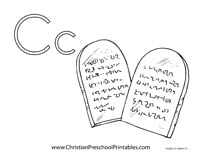 A simple Ten commandments Bible Coloring page for kids.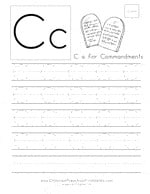 This is a simple Bible Handwriting worksheet
for children who are ready to practice early
tracing skills. There is a small picture to color,
a short sentence to read and a box for a sticker
for good work.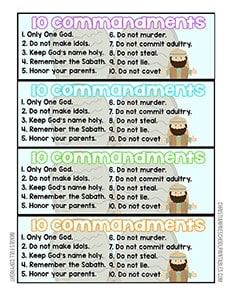 Colorful bookmarks you can print as special take home items for children learning the Ten Commandments.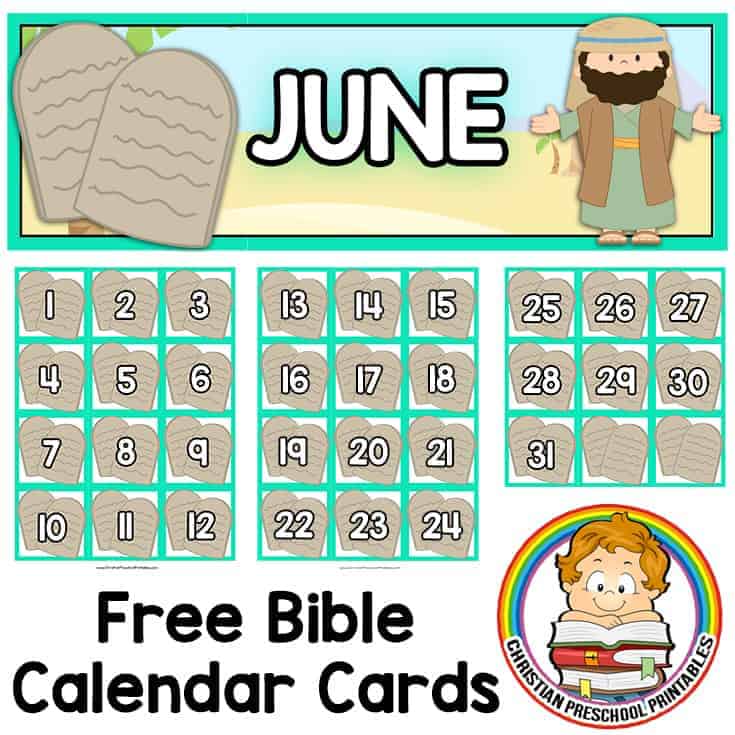 Moses and the Ten Commandments is a great theme for your June Calendar. Each card features a picture of the ten commandments and it would be a great time to review them each morning.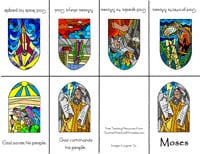 This is a bible minibook that will take children through the life of Moses. Each page has a simple to read explanation of how God was moving in his life.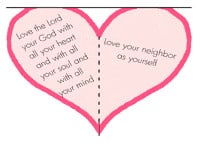 These make some fun take home cards for children to
remember the two greatest commandments that Jesus
talked about, "Love the Lord your God" and "Love your
neighbor as yourself"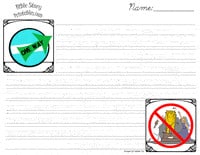 This is a set of printable tracing pages with the ten
commandments written on them. There is an image to go
with each commandment to help children remember. Great
for children with beginning handwriting skills.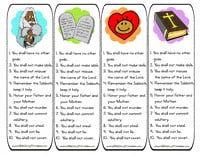 We've got a fantastic selection of Ten Commandment
printables on our sister site, including Bookmarks, File
Folder Games, Coloring Pages, Copywork sheets and
more!
Suggested Resources on Amazon:
Ten Commandments for Kids
Ten Commandment Crafts
Ten Commandment Books