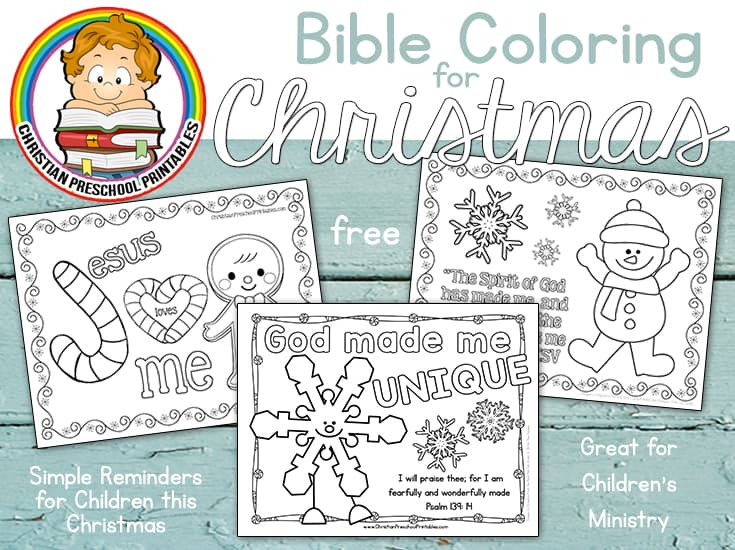 Christmas is such an amazing outreach opportunity for Children's Ministry. Many new students will be coming to your classrooms this Winter, and I wanted to make a few resources you can use or send home with children next month. These are simple special reminders to children that God has created them unique, and loves them eternally. The pages are designed for little hands to color in, you might even add a little sparkle with some glitter or glitter gel pens. There are some great books you can pair with these coloring pages if you want to make a theme in your classroom as well.  Find more Christmas Bible Printables Here.
Jesus Loves Me Candy Cane Coloring
A cute coloring page with an upside down candy cane as the J in Jesus, and two candy canes assembles into a heart. This set includes a boy or girl version.
The Legend of the Candy Cane
such an amazing resource book around Christmas! I love books and tangible objects that can point children to God and serve as a reminder of his everlasting love for them. If you haven't yet picked up a copy of this popular book, I highly recommend it, there is a Kindle version as well making is simple to add this book to your holiday collection. J is for Jesus is another sweet holiday story for children that uses the candy cane to represent the gospel message.
God Made Me Unique
A simple coloring page of a snowflake with the text, "God made me unique." A Bible verse from Psalm 139:14, "I will praise thee for I am fearfully and wonderfully made."
Snowflake Bentley
From the time he was a small boy in Vermont, Wilson Bentley saw snowflakes as small miracles. And he determined that one day his camera would capture for others the wonder of the tiny crystal. Bentley's enthusiasm for photographing snowflakes was often misunderstood in his time, but his patience and determination revealed two important truths: no two snowflakes are alike; and each one is startlingly beautiful.
Snowman Bible Verse Coloring Page
A snowman coloring page with the Bible verse, "The Spirit of God has made me and the breath of the Almighty gives me life." Job 33:4 (NIV)
Frosty The Snowman
Frosty the Snowman is such a beloved tale around Christmas! Children love the magical story of a snowman come to life for a day and I thought it would be fun to make a Bible Verse coloring page you could use to tie in with this Winter story.
Check out our 50 Page Christmas Activity Pack for more!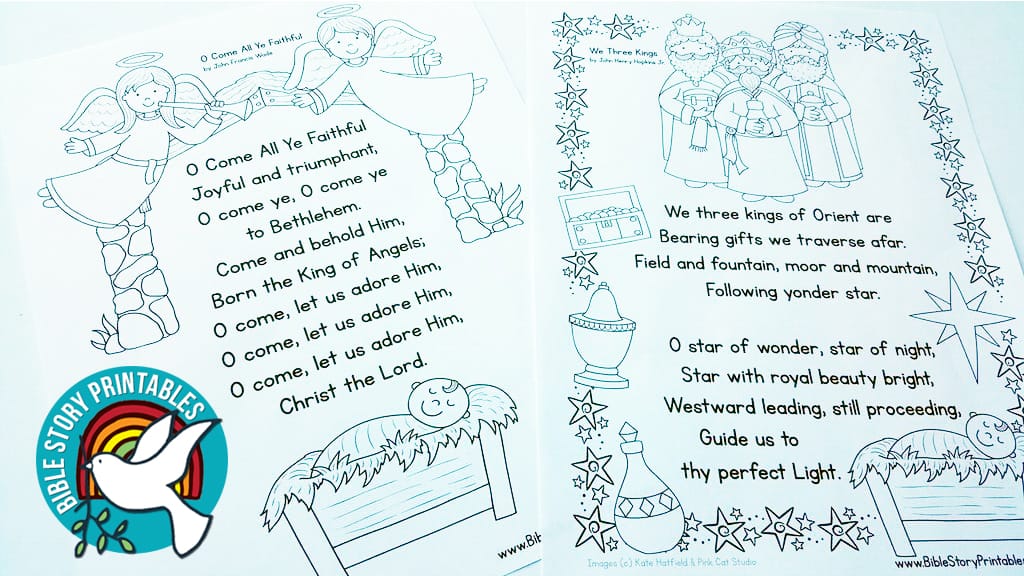 Bible ABC Curriculum Notebook:
Letter of the Week Simplified! Over 600 pages of downloadable resources for teaching children the Alphabet one week at a time. For each letter of the alphabet you'll receive 24 pages of Bible activities, worksheets, charts, coloring pages, math explorations and more. Designed to keep the prep work to a minimum, our Bible ABC Curriculum Notebook can be spread over 26 weeks. View the sample pages above for a detailed course outline and a suggested 4 day schedule.
Sample Week
---
[huge_it_slider id='1']
.
.