How to Play:
This is a fun game for children working on color recognition. Have children identify the color of baby Moses' basket and cover it up with the same color reeds
Expansion Resources:
Moses Bible Crafts & Printables
Bible Story Crafts on Amazon
Book of Bible Crafts
Bible Story Crafts
Crafts for Little Hands
Creation Crafts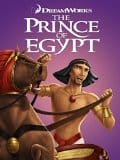 The epic journey of Moses from slave to prince to deliverer has been told and retold for centuries, inspiring generation after generation. Now DreamWorks Animation brings this timeless story to the screen for audiences of every generation to enjoy. Featuring the voice talents of Val Kilmer, Ralph Fiennes, Michelle Pfeiffer, Sandra Bullock and more!

Bible ABC Curriculum Notebook:
Letter of the Week Simplified! Over 600 pages of downloadable resources for teaching children the Alphabet one week at a time. For each letter of the alphabet you'll receive 24 pages of Bible activities, worksheets, charts, coloring pages, math explorations and more. Designed to keep the prep work to a minimum, our Bible ABC Curriculum Notebook can be spread over 26 weeks. View the sample pages above for a detailed course outline and a suggested 4 day schedule.
Sample Week
---
[huge_it_slider id='1']
.
.