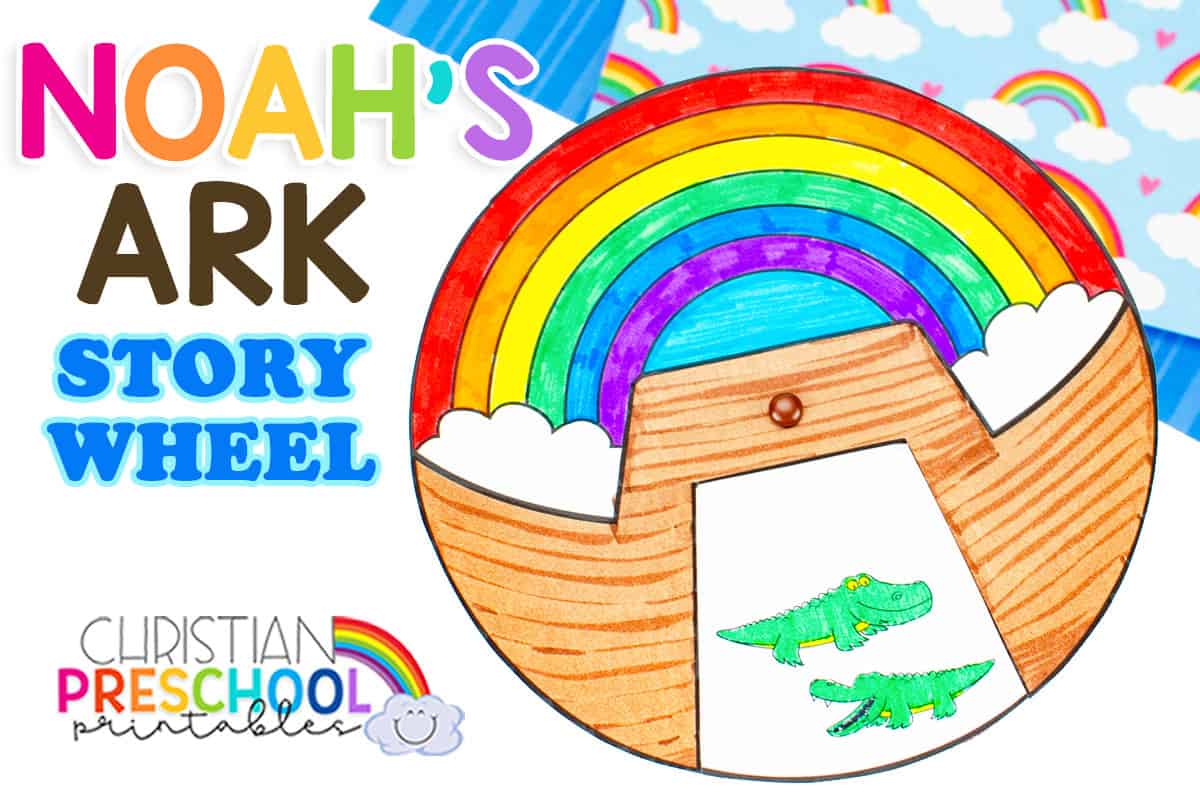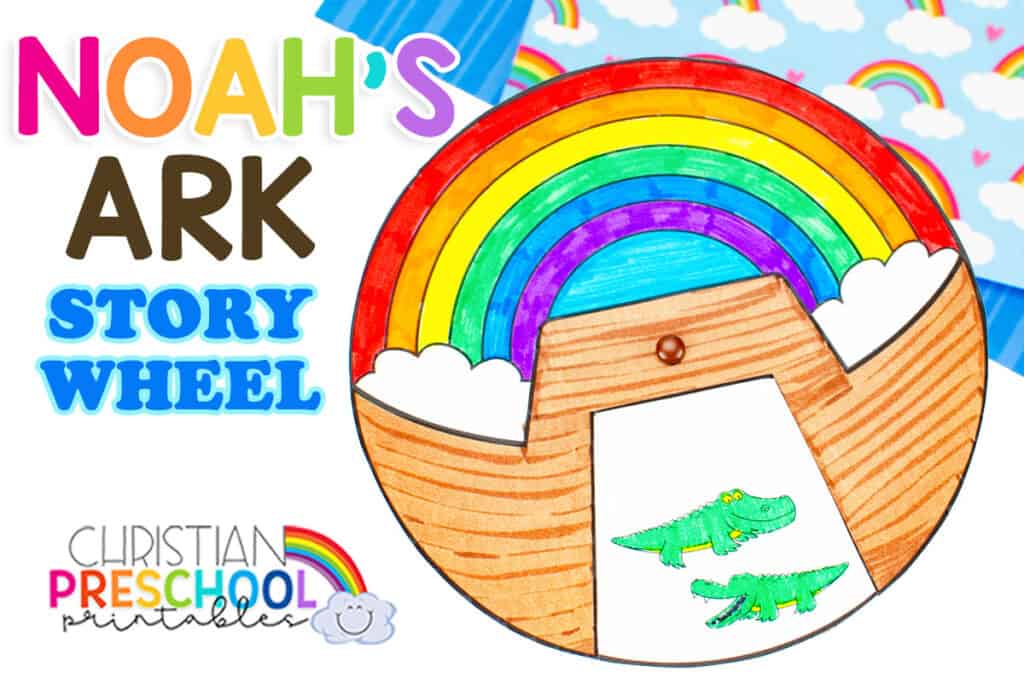 [adthrive-in-post-video-player video-id="hy50CgVi" upload-date="2020-05-25T13:00:00.000Z" name="Noahs Ark & The Animals Bible Craft" description="Help Noah load the animals with this FREE Bible Craft" player-type="default" override-embed="default"]
We've got more fun and free bible resources for you — you'll find even more crafts for Noah's Ark Spinner style! If you're a school teacher, homeschool mom, working mom, or a stay at home mom, we've got you covered! With all of our crafts low prep and few materials needed, it's a no-brainer!
A great idea for a preschool theme is teaching about Noah's Ark or Rainbow promises. And, with this handy free bible craft, you'll have the kids learning and enjoying their creation all at the same time. With just 4 easy steps, tutorial, and video visual, your child(ren) will have this craft ready in no time. Hands-on activities are great for preschoolers and little ones. It gives them an opportunity to use all of their senses while learning about our Creator.
Free Crafts for Noah's Ark Supplies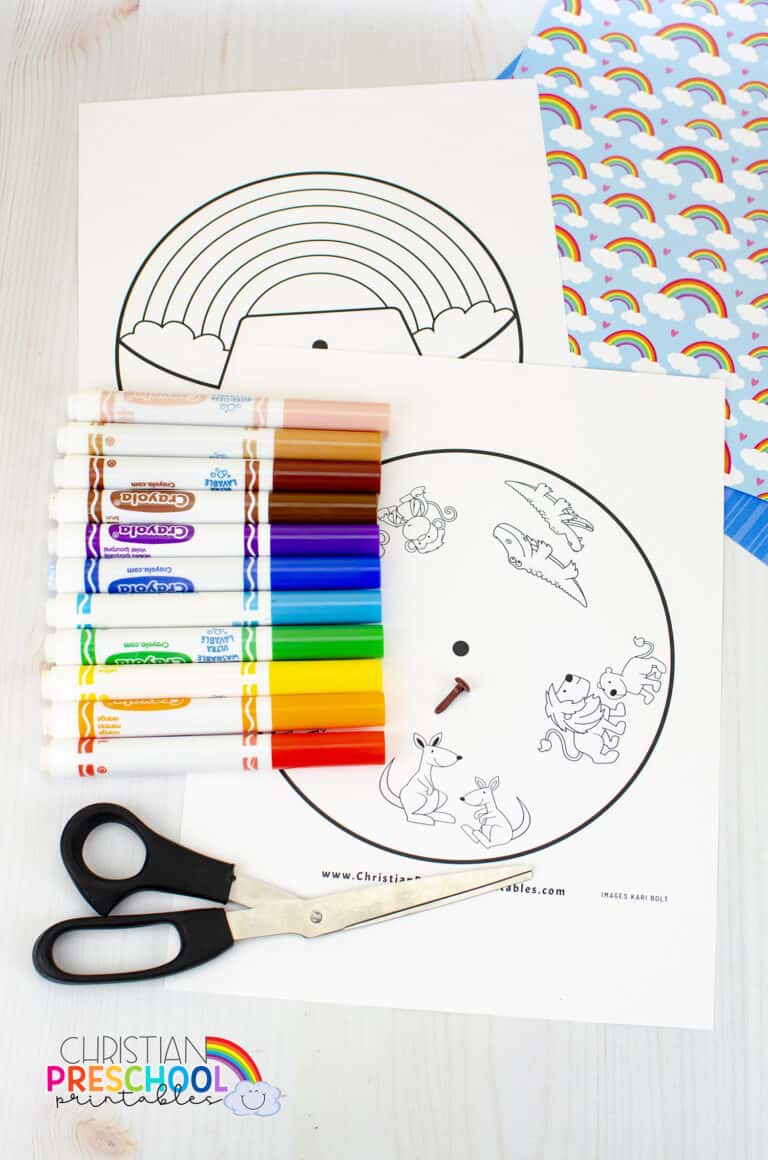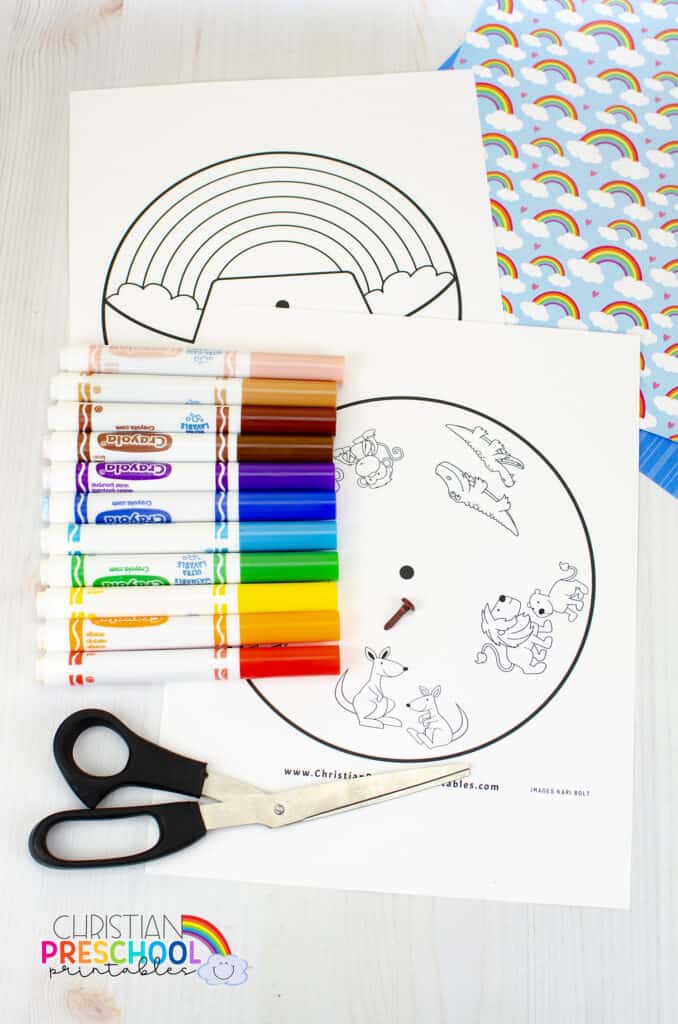 White cardstock
Brass fastener
Scissors
Noah's Ark Craft with Spinner Instructions
1. First print the Noah's Ark template on white card stock.
2. Then color both pages with the markers or opt for the colored template.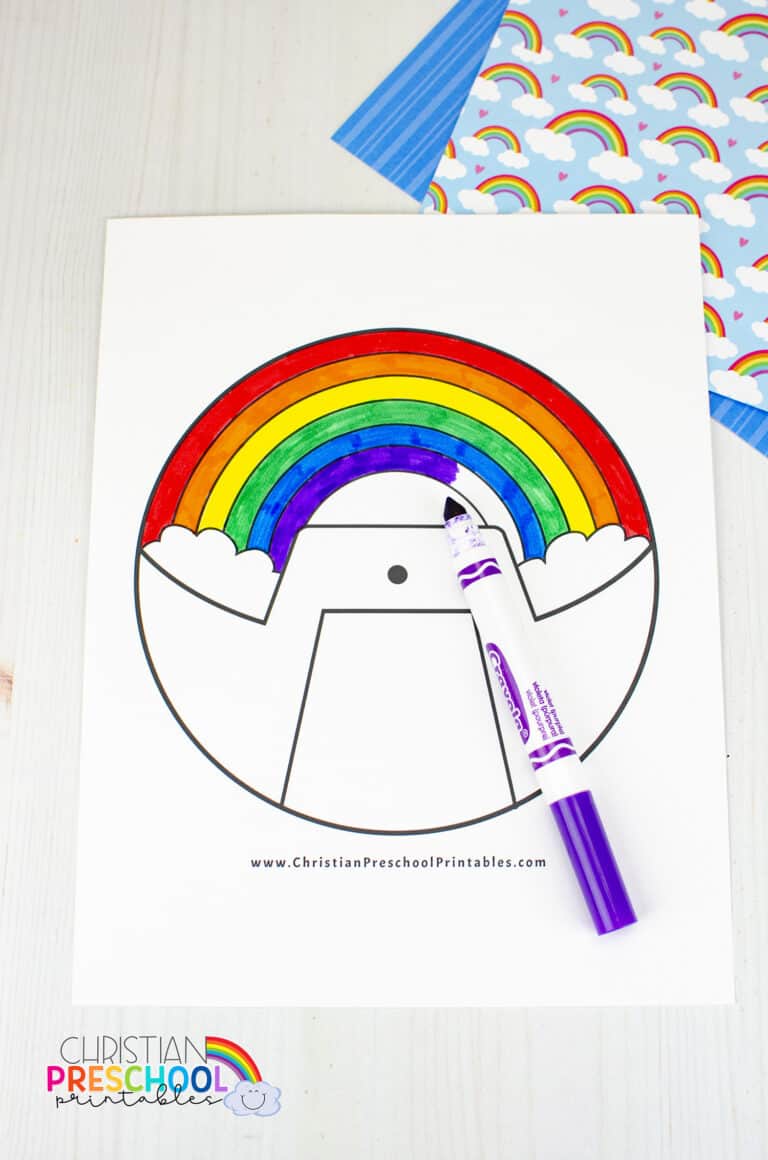 3. Now cut both template parts out. Cut out the rectangle shape on the ark template, this creates a little window to view the animals from underneath.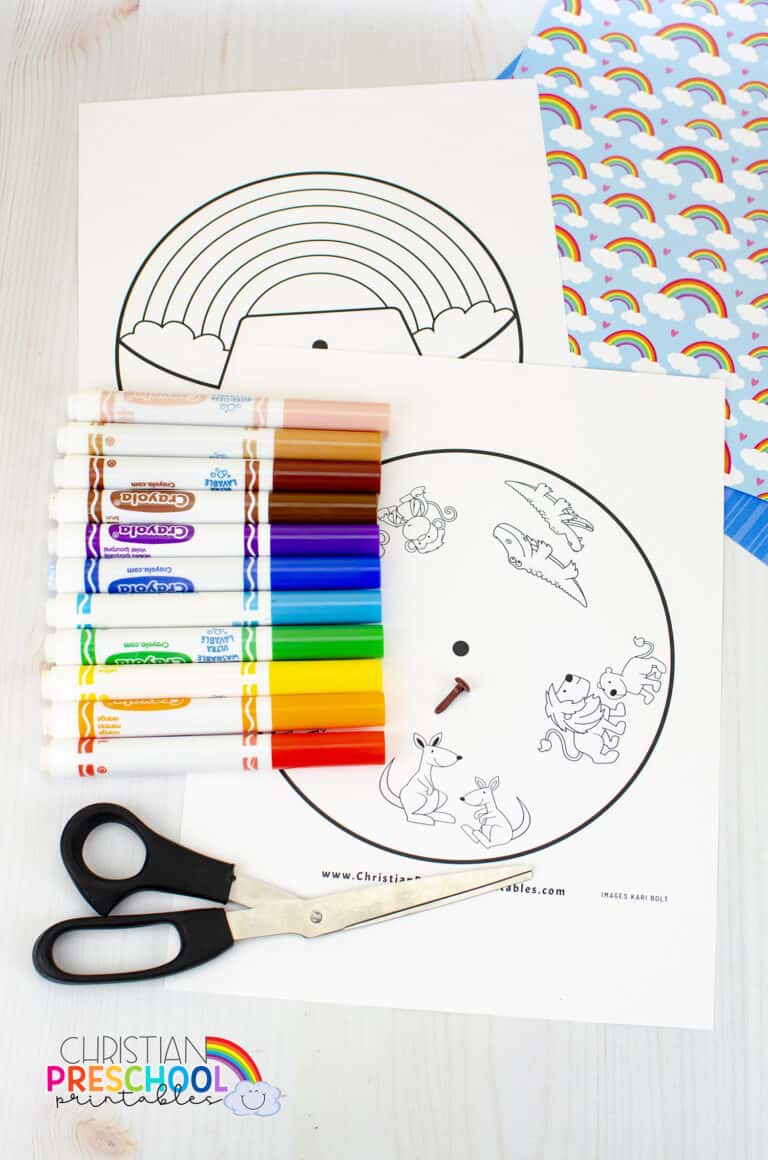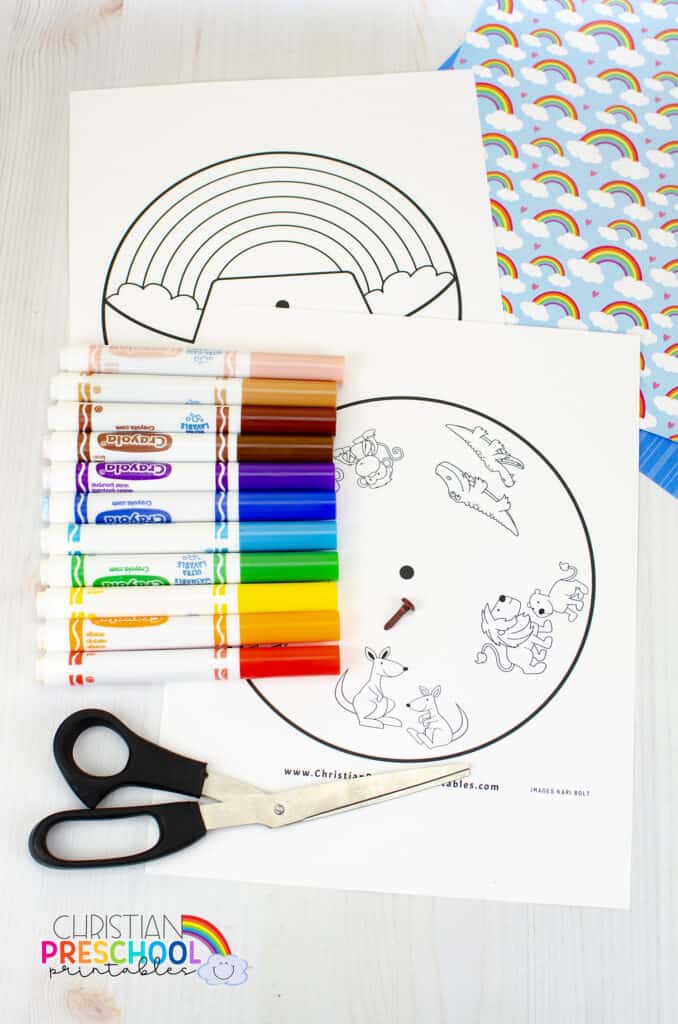 4. Next poke the brass fastener through both the template and the dot, secure on the back.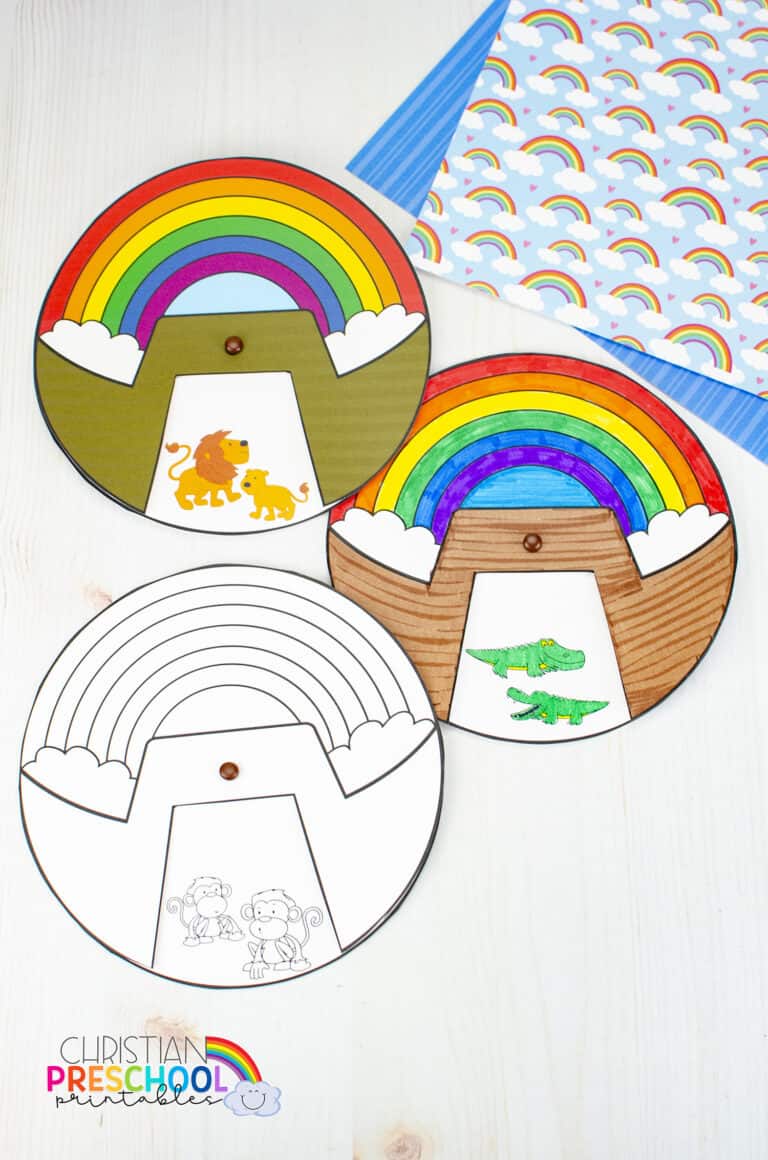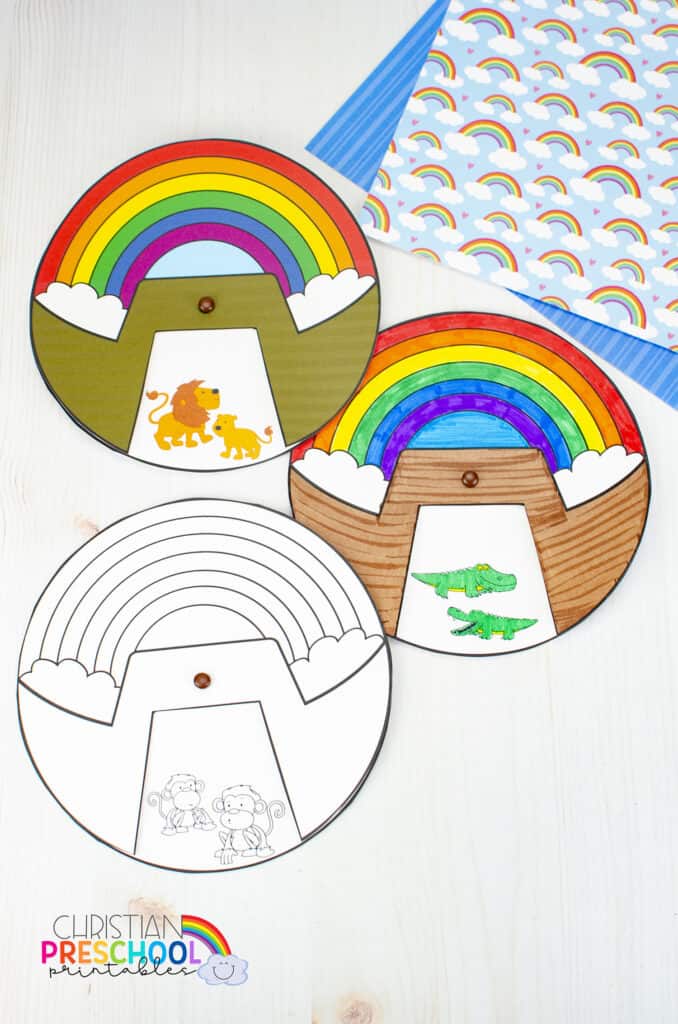 The free Noah's Ark animal spinner is complete. Spin the back circle to see each animal pair board the ark!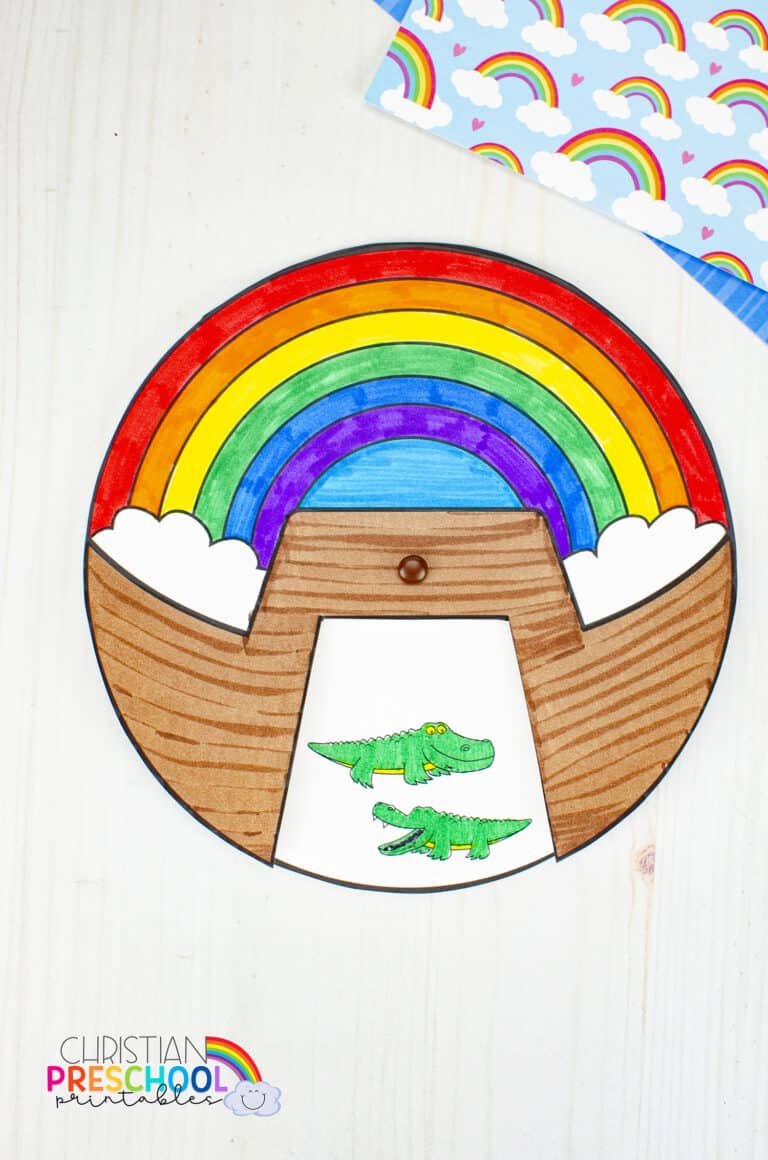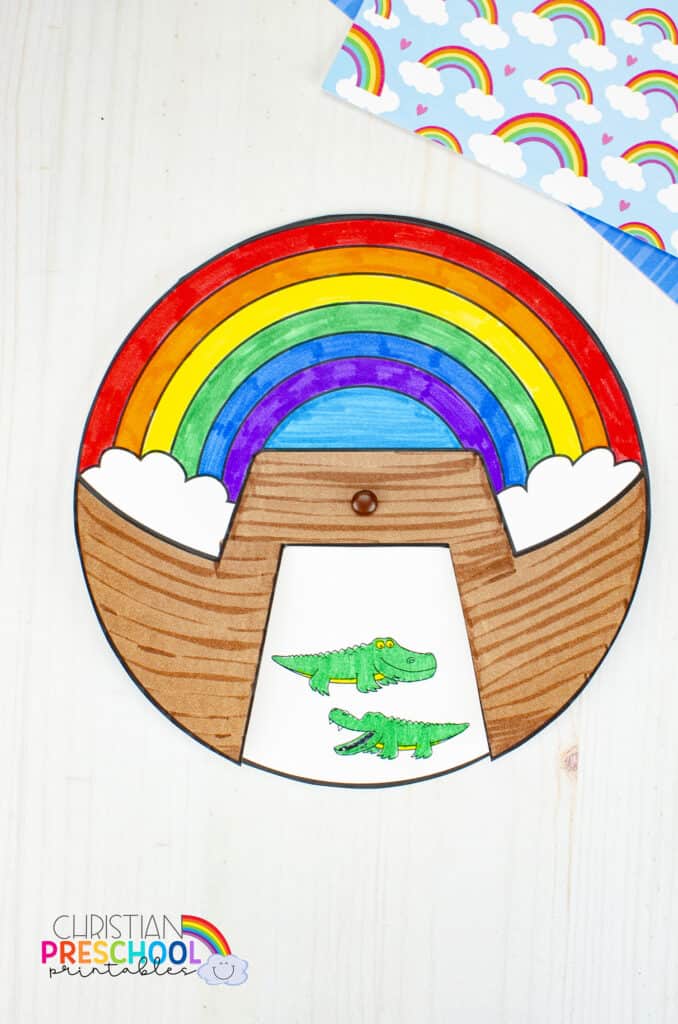 Looking for more Rainbow or Noah's Ark Crafts that are super easy and adorable to make? Try these…