Free Creation printables for your Homeschool, Sunday School, Outreach program or Missionaries. We've created a huge collection of creation-themed puzzles and games, including file folder learning centers, worksheets, bulletin board displays, bible minibooks and more!  Children can learn what God created on each of the seven days according to the biblical account recorded in Genesis 1.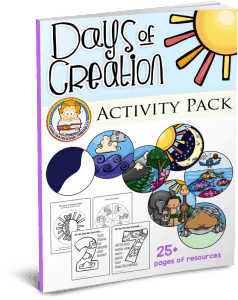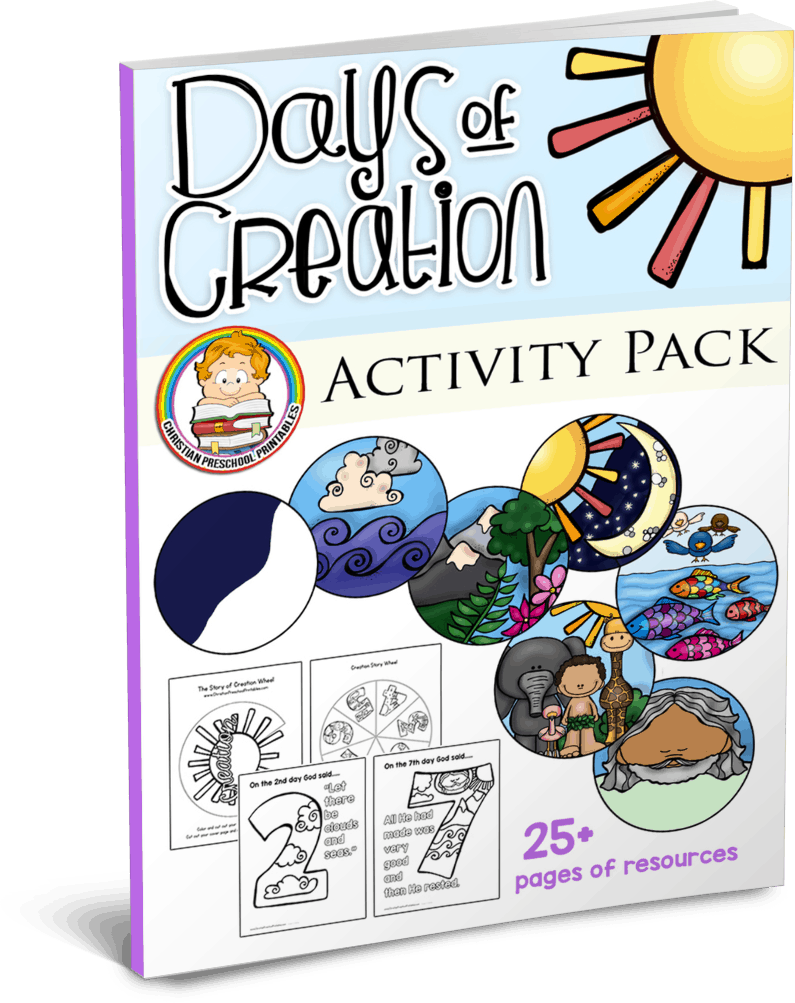 Looking for easy print options?  Try our FREE Days of Creation Activity Pack when you subscribe to our newsletter. Inside you'll find over 25 pages of crafts, games and activities you can use to teach your children the seven days of creation.
Not ready to subscribe? Individual files available below:
If you've ever wondered where everything came from – like the flowers outside, the birds in the sky, or the moon at night – 7 Days of Creation is the book to read! It explains to little ones what God did on each of the seven days and how things came to be along the way! It helps kids understand not only how great and powerful God is, but how creative He is too!