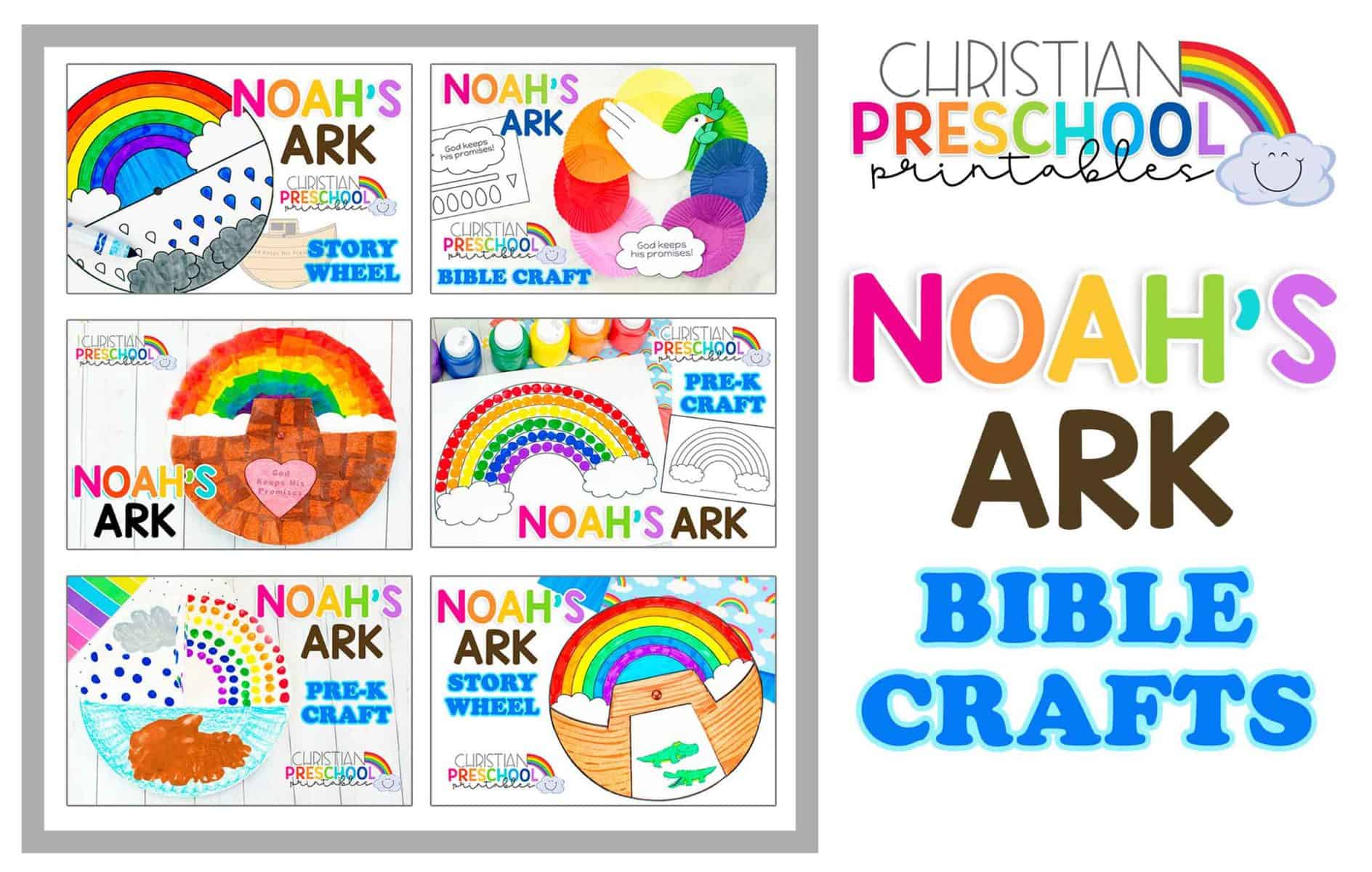 Your Sunday School students will be thrilled with these Noah's Ark Bible Crafts! We've created a variety of fun, hands-on, and interactive Bible crafts and activities you can use when learning about Noah's Ark. These crafts use minimal materials so you won't spend your weekend tracking down supplies! Best of all, we have Noah's Ark Crafts for students of all ages and abilities, not just preschool! If you are looking for more Noah's Ark Bible Printables, we have some more Bible Lesson Planning resources here!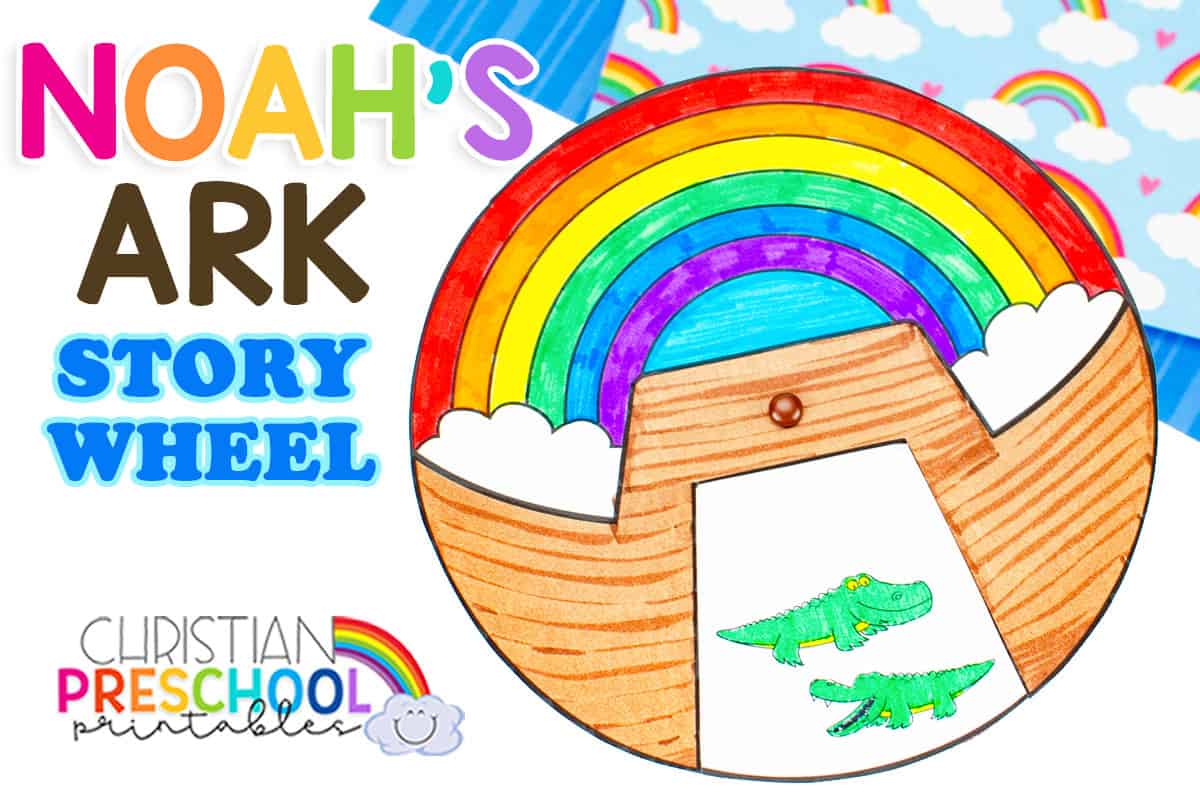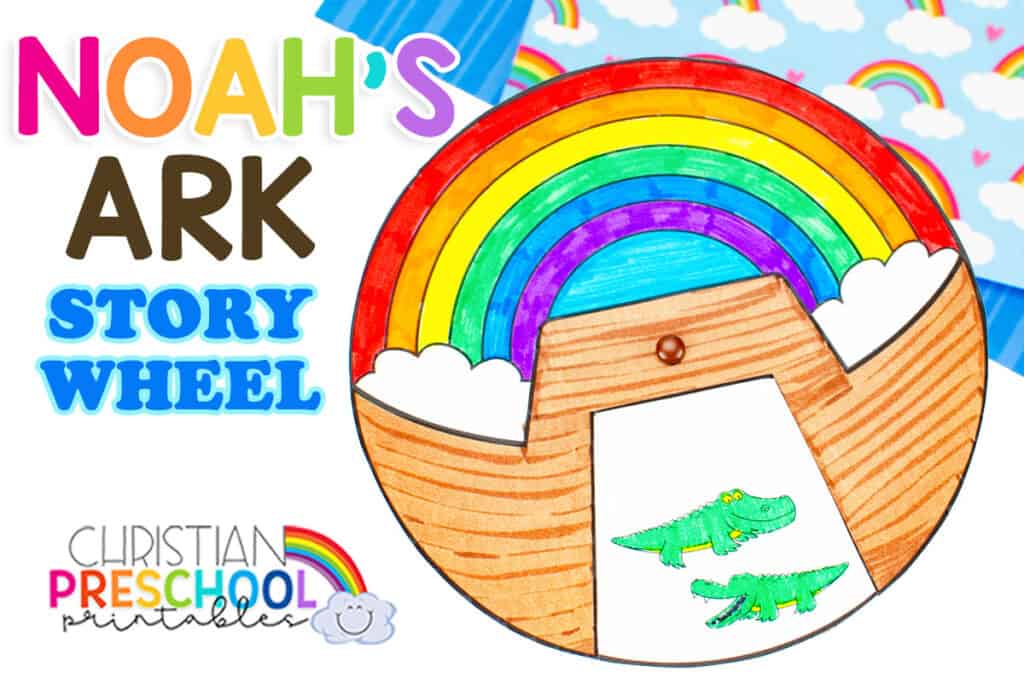 This printable Noah's Ark Preschool Craft is just right for little ones who are learning that the animals were put on the ark 2-by-2! Students color the rainbow, the ark, and the animals. The layers are assembled with a brad and students can turn the wheel to show each of the animals entering the ark. This is a fun way to help young children remember their Noah's Ark Bible lesson.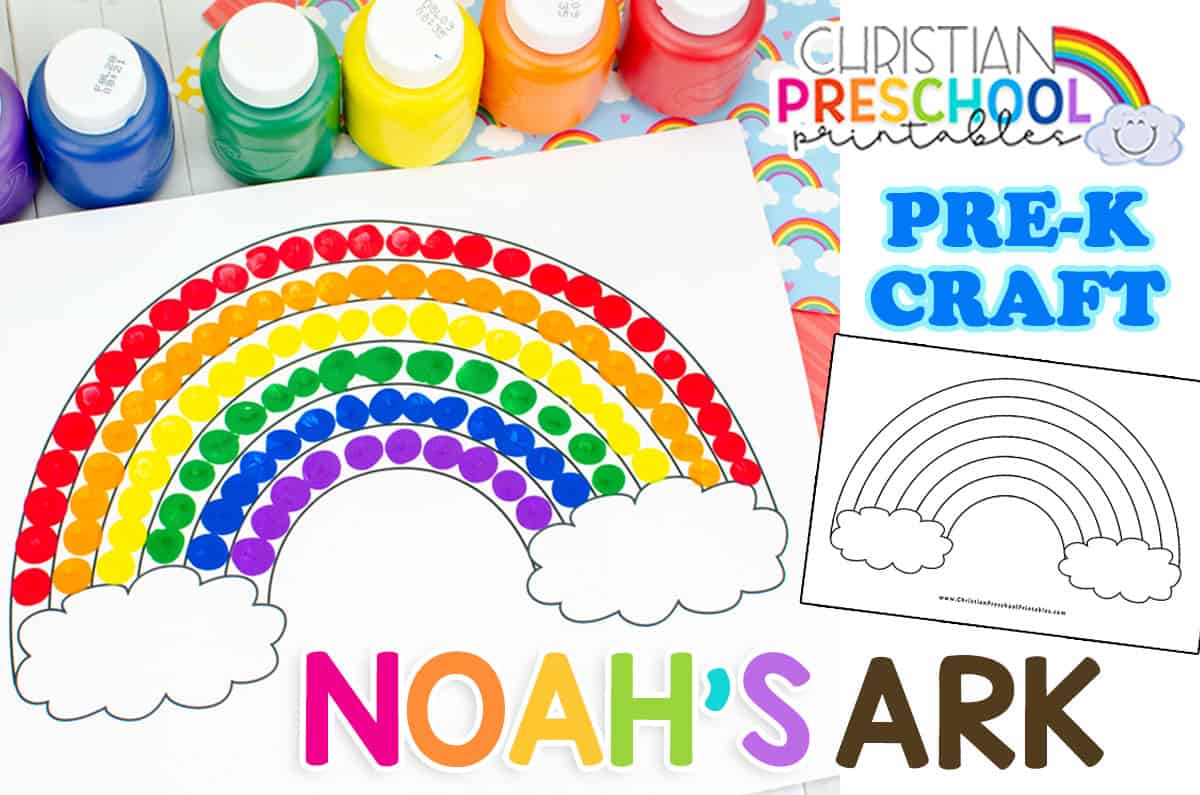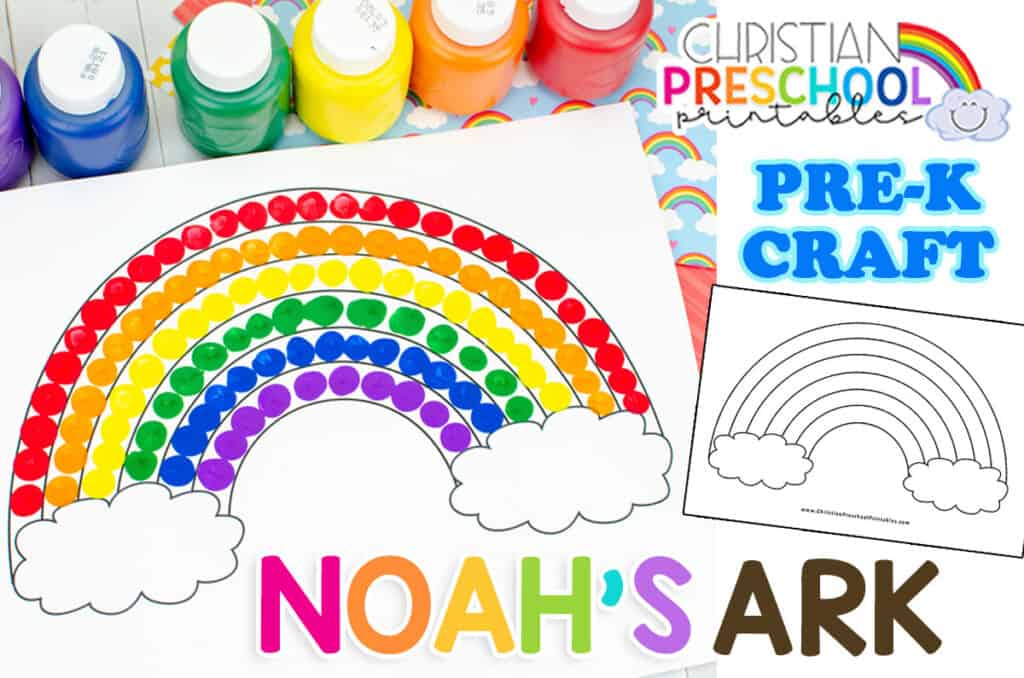 This Noah's Ark Craft is great for younger students who are learning all about God's Rainbow Promise! Each of the colors of the rainbow are created with finger paint! This can be a bit messy with a large group of students, you can adapt this project by using specialty paint brushes/sponges, or even Bingo Dab Markers.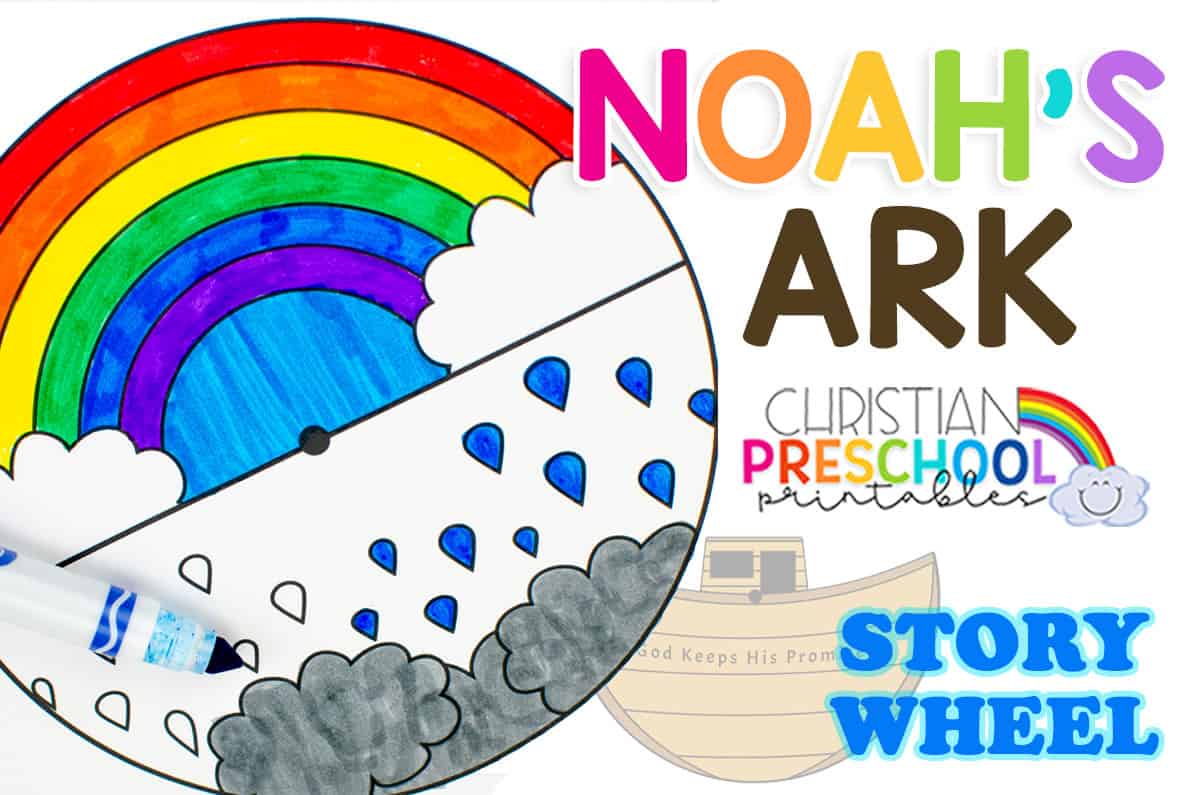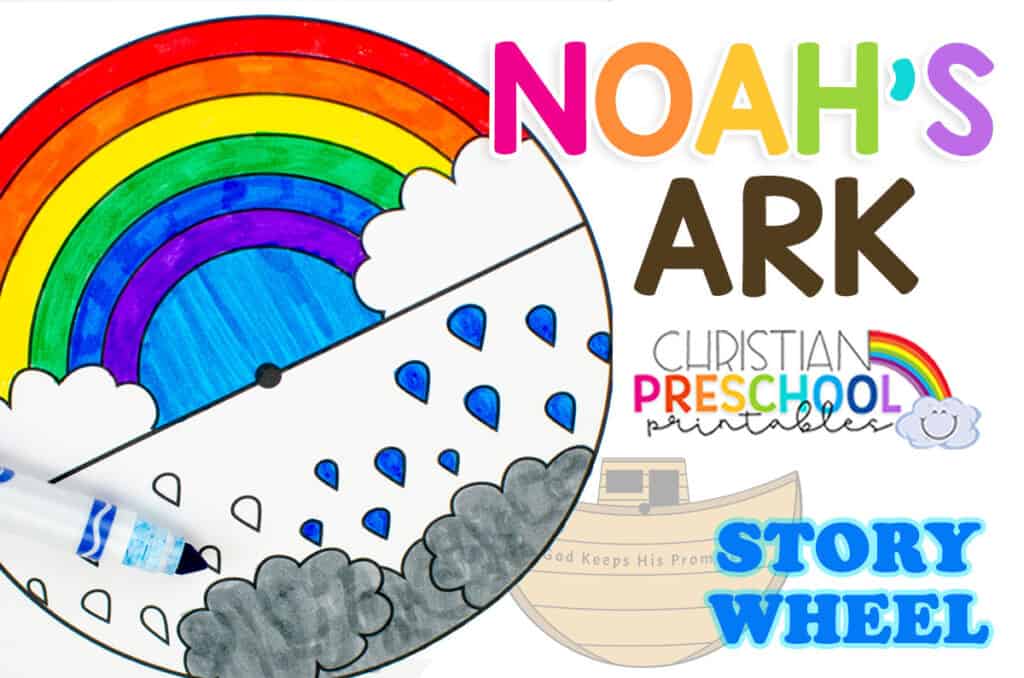 This Noah's Ark Bible Craft is perfect when paired along side a Bible Lesson! In fact, you might create one as a visual for your circle time stories as you retell the story of the 40-days and nights of rain. Your Sunday School students will be thrilled to create their own during craft time, and they can bring these helpful memory tools home to retell the story to their friends and family.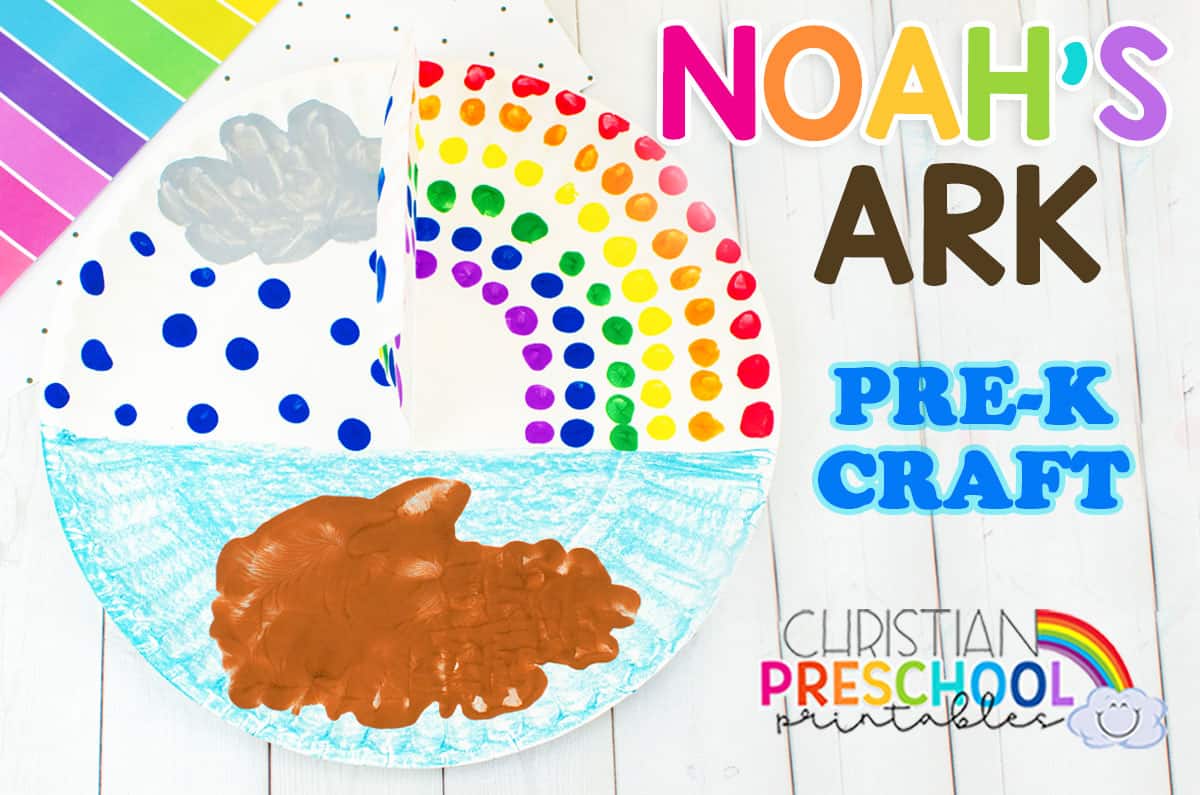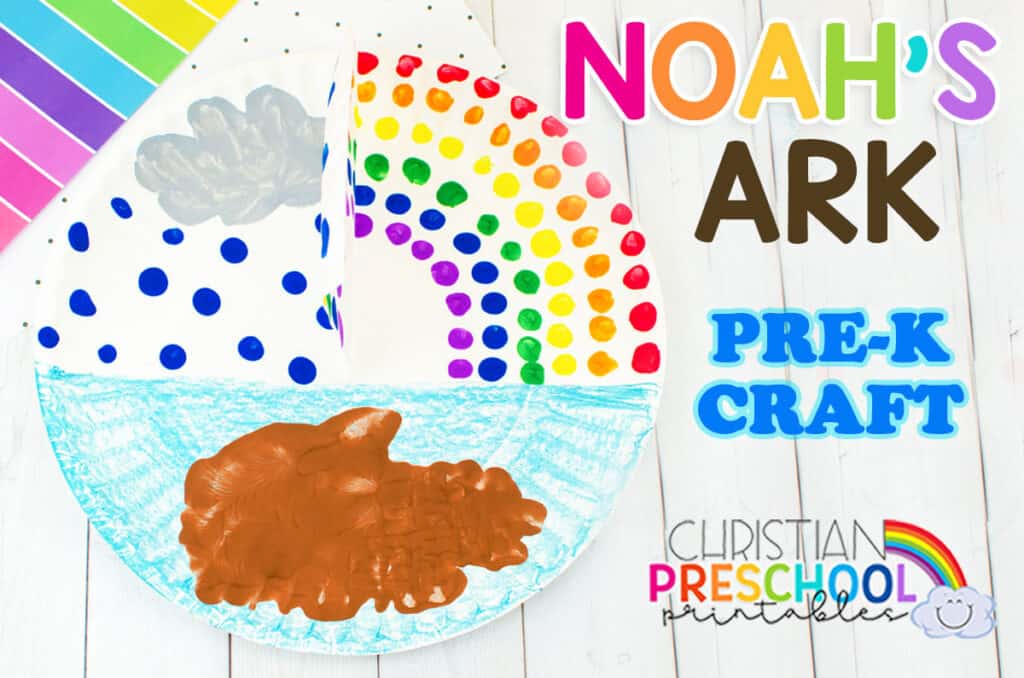 This Noah's Ark paper plate craft is great for when you have a small group! There is lots of hands-on fingerprinting and even hand-printing to make the ark. These activities require more parental/teacher involvement but the results create a beautiful Bible keepsake your families will treasure for years to come.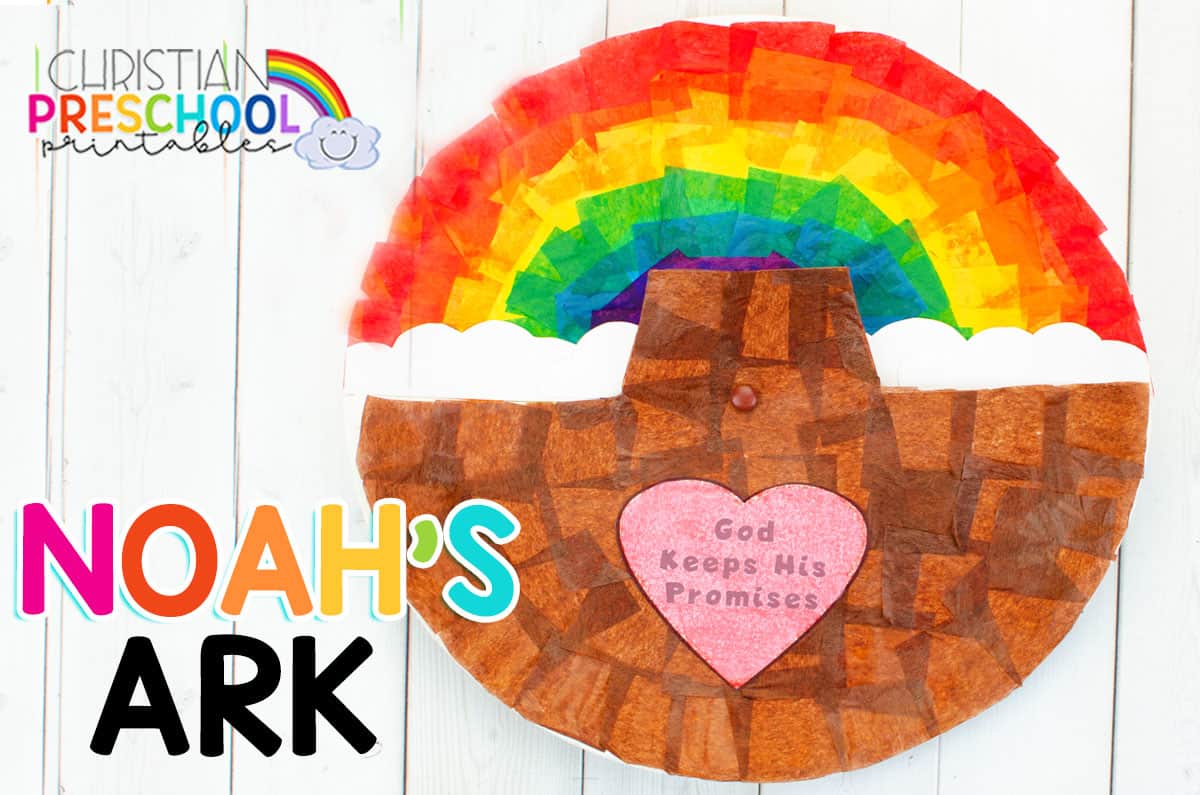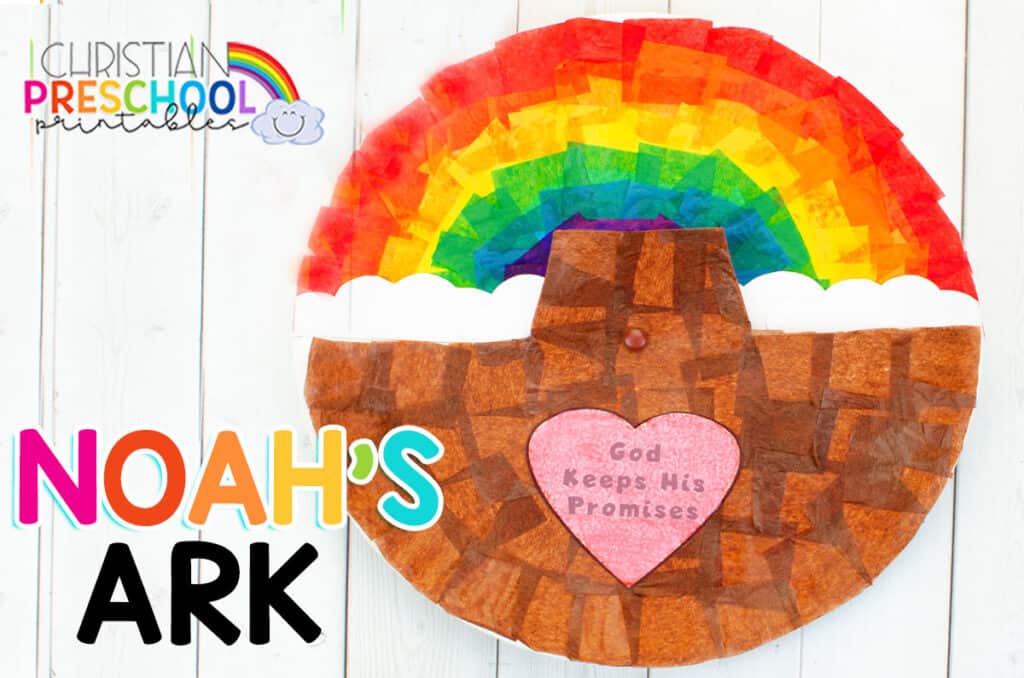 If you have a little more time for your Noah's Ark Bible Craft, then this is a HUGE winner to try! This craft includes lots of hands-on creativity with different colored tissue paper! Students create a tissue paper rainbow and ark to make this moveable wheel! Best of all, students add a heart to the ark that reads, "God keeps his promises."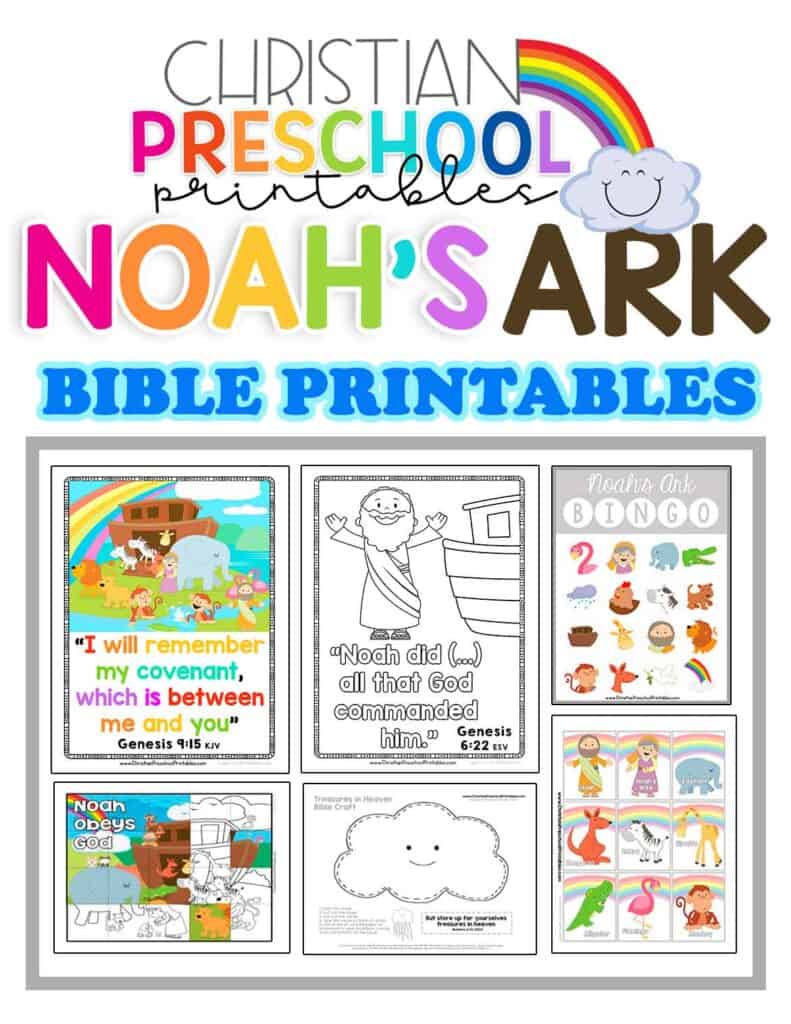 If you are looking for more resources for your Noah's Ark Bible Lesson, be sure to check out our Free printables! We have some fantastic teaching resources you can use in your Sunday School classroom. You'll find Noah's Ark Bingo, Puzzles, Bible Verse Coloring pages, Classroom Verse Charts, Matching Games and more! Best of all these Noah's Ark Resources are FREE!